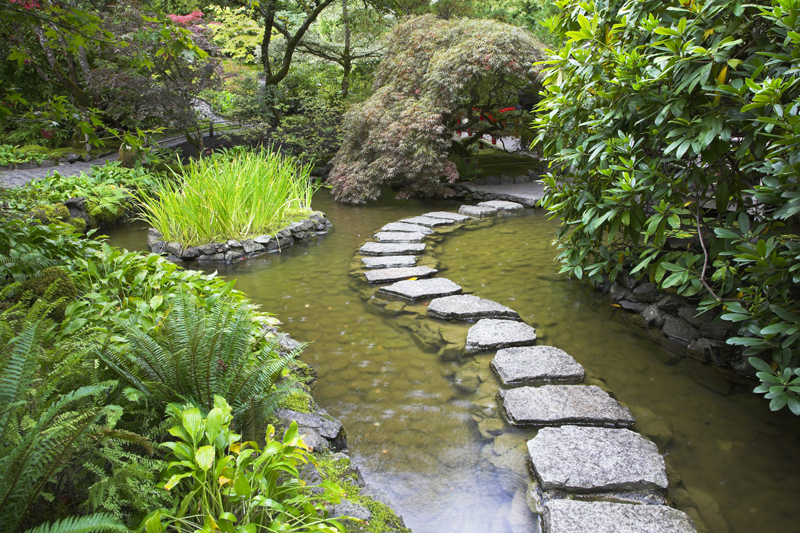 In many areas of the country, deer are a serious problem for home landscapes. Previously my garden was deer-free, but that began to change about five years ago. That was when I decided to grow plants they don't like.
The following list includes ones they normally do not eat. However, wildlife experts have pointed out that a starving deer will eat any plant that is available, including ones it normally would avoid.




PLANTS RARELY DAMAGED

PERENNIALS AND BIENNIALS RARELY DAMAGED
Amsonia (Amsonia tabernaemontana)
Anemone (Anemone sp.)
Angelica (Angelica archangelica)
Anise-hyssop (Agastache foeniculum)
Astilbe (Astilbe sp.)
Autumn crocus (Colchicum autumnale)
Avens (Geum sp.)
Baby's breath (Gypsophila paniculata)
Balloon flower (Platycodon grandiflorus)
Basket-of-gold (Alyssum saxatile)
Bear's breech (Acanthus sp.)
Beebalm (Monarda didyma)
Bellflower (Campanula sp.)
Bergenia (Bergenia sp.)
Blanket flower (Gaillardia sp.)
Bleeding heart (Dicentra exima)
Bluebells, Virginia (Mertensia virginica)
Boltonia (Boltonia asteroides)
Bugbane (Cimicifuga racemosa)
Butter-and-eggs (Linaria sp.)
Buttercup (Ranunculus sp.)
Butterfly weed (Asclepias tuberosa)
Candytuft (Iberis sempervirens)
Catmint (Nepeta sp.)
Chives (Allium schoenoprasum)
Cinquefoil (Potentilla sp.)
Columbine (Aquilegia canadensis)
Coltsfoot (Tussilago farfara)
Coral bells (Heuchera sp.)
Coreopsis (Coreopsis sp.)
Corydalis (Corydalis sp.)
Daffodil (Narcissus sp.)
Dead nettle (Lamium sp.)
Delphinium (Delphinium sp.)
Dusty miller (Senecio cineraria)
Elecampane (Inula helenium)
Evening primrose (Oenothera sp.)
(Perennials continued)
False indigo (Baptisia sp.)
Ferns
Feverfew (Chrysanthemum parthenium)
Flax (Linum sp., some are annual)
Foam flower (Tiarella sp.)
Forget-me-not-(Myosotis sp.)
Foxglove (Digitalis sp., some are biennials)
Foxtail lily (Eremurus sp.)
Fritillaria (Fritillaria sp.)
Garlic chives (Allium tuberosum)
Gas plant (Dictamnus albus)
Gaura (Gaura lindheimeri)
Gay feather (Liatris spicata)
Germander (Teucrium sp.)
Globe thistle (Echinops sp.)
Goat's beard (Aruncus dioicus)
Goldenrod (Solidago sp.)
Hardy marguerite (Anthemis tinctoria)
Heath (Erica sp.)
Heather (Calluna sp.)
Hellebores (Helleborus sp.)
Hen & chicks (Sempervivum tectorum)
Honesty (Lunaria annua, biennial)
Horehound (Marrubium vulgare)
Horsetail (Equisetum sp.)
Indian cup (Silphium sp.)
Jack-in-the-pulpit (Arisaema triphyllum)
Jacob's ladder (Polemonium caeruleum)
Jerusalem sage (Phlomis sp.)
Joe-pye weed (Eupatorium sp.)
Kirengeshoma (Kirengeshoma palmata)
Knapweed (Centaurea sp.)
Knotweed (Polygonum sp.)
Labrador violet (Viola labridorica)
Lady's mantle (Alchemilla sp.)
Lady's tresses (Spiranthes sp.)
Lamb's ears (Stachys byzantina)
Lavender (Lavandula sp.)
Lavender cotton (Santolina sp.)
Lemon balm (Melissa officinalis)
Loosestrife (Lysimachia sp.)
Lovage (Levisticum officinale)
Lupine (Lupinus sp.)
Maltese cross (Lychnis chalcedonica)
Mint (Mentha sp.)
(Perennials continued)
Monkshood (Aconitum napellus)
Mosses
Mullein (Verbascum sp.)
Obedient plant (Physostegia sp.)
Oregano (Origanum sp.)
Oriental poppy (Papaver orientale, some poppies are annuals)
Ornamental grasses (Some are annual)
Ornamental onion (Allium sp.)
Painted daisy (Chrysanthemum coccineum)
Parsley (Pestroselinum crispum, biennial)
Partridgeberry (Mitchella repens)
Pasque flower (Pulsatilla sp.)
Penstemon (Penstemon sp.)
Pennyroyal (Mentha pulegium)
Plumbago (Ceratostigma plumbaginoides)
Plume poppy (Macleaya cordata)
Primrose (Primula sp.)
Purple coneflower (Echinacea purpurea)
Quamash (Camassia sp.)
Queen-of-the-Prairie (Filipendula sp.)
Red-hot-poker (Kniphofia uvaria)
Resurrection lily (Lycoris sp.)
Rhubarb (Rheum sp.)
Rock cress (Arabis sp.)
Rue (Ruta sp.)
Russian sage (Perovskia sp.)
Sage (Salvia sp., some are annual)
Sea holly (Eryngium sp.)
Sea thistle (Cirsium japonicum)
Sea thrift (Armeria maritima)
Shasta daisy (Chrysanthemum x superbum)
Siberian forget-me-not (Brunnera sp.)
Sneezeweed (Helenium autumnale)
Snowdrop, common (Galanthus nivalis)
Snow-in-summer (Cerastium tomentosum)
Soapwort (Saponaria sp.)
Speedwell (Veronica sp.)
Spiderwort (Tradescantia sp.)
Spurge (Euphorbia sp.)
Squill (Scilla sp.)
Statice (Limonium sp., some are annual)
St. John's wort (Hypericum sp., some are shrubby)
Sundrops (Oenothera tetragona)
Sweet cicely (Myrrhis odorata)
Tansy (Tanacetum sp.)
(Perennials continued)
Thyme (Thymus sp.)
Tiger lily (Lilium lancifolium)
Trillium (Trillium sp.)
Turtlehead (Chelone sp.)
Valerian (Valeriana officinalis)
Winter aconite (Eranthis hyemalis)
Wormwood (Artemisia sp.)
Yarrow (Achillea sp.)
Yucca (Yucca sp.)


ANNUALS RARELY DAMAGED
African daisy (Arctotis stoechadifolia)
Ageratum (Ageratum houstianum)
Angelonia (Angelonia angustifolia)
Amaranth (Amaranthus sp.)
Angels trumpet (Brugmansia versicolor)
Basil (Ocimum basilicum)
Beefsteak plant (Perilla frutescens)
Bidens (Bidens ferulifolia)
Blue Marguerite (Felicia echinata)
Burning bush (Kochia scoparia)
Butter daisy (Melampodium paludosum)
Butterfly daisy (Argyranthemum frutescens)
Calla lily (Zantedeschia sp.)
Camomile, false (Matricaria sp.)
Carnival flower (Nemesia strumosa)
Castor bean (Ricinus communis)
Chinese forget-me-not (Cynoglossum amabile)
Cleome (Cleome sp.)
Cock's comb (Celosia sp.)
Coleus (Solenostemon scutellarioides)
Creeping zinnia ((Sanvitalia procumbens)
Cup flower (Nierembergia hippomanica)
Dahlberg daisy (Thymophylla tenuiloba)
Dahlia (Dahlia sp.)
Downy thorn apple (Datura meteloides)
Edging lobelia (Lobelia erinus)
Egyptian star cluster (Pentas lanceolata)
Evolvulus (Evolvulus glomeratus)
Four O'Clock (Mirabilis jalapa)
Geranium, zonal (Pelargonium x hortorum)
Ginger (Zingiber sp.)
Globe amaranth (Gomphrena globosa)
Heliotrope (Heliotropium arborescens)
(Annuals continued)
Immortelle (Xeranthemum annuum)
Josephs coat (Alternanthera ficoidea)
Lantana (Lantana sp.)
Lisianthus (Eustoma grandiflora)
Love-in-a-mist (Nigella damascena)
Mallow (Lavatera sp.)
Marigold (Tagetes sp.)
Marjoram (Origanum majorana)
Mexican tulip poppy (Hunnemania fumariifolia)
Million bells (Calibrachoa hybrid)
Monkey flower (Mimulus sp.)
Morning glory (Ipomoea sp.)
Ornamental pepper (Capsicum annuum)
Polka dot plant (Hypoestes phyllostachya)
Pot marigold (Calendula officinalis)
Snapdragon (Antirrinum majus, may survive as a perennial)
Southern star (Oxypetalum caeruleum)
Straw flower (Helichrysum bracteatum)
Swan River daisy (Brachycome iberidifolia)
Sweet alyssum (Lobularia maritima)
Tassel flower (Emilia javanica)
Vervain/verbena (Verbena x hybrida)
Vinca (Catharanthus roseus)
Wax begonia (Begonia x semperflorens cultorum)
Zinnia (Zinnia sp.)

GROUNDCOVERS RARELY DAMAGED
Bishop's weed (Aegopodium podagraria)
Bugleweed (Ajuga reptans)
Epimedium (Epimedium sp.)
Japanese Pachysandra (Pachysandra terminalis)
Lily-of-the-valley (Convallaria majus)
Periwinkle (Vinca minor)
Sweet woodruff (Galium odoratum)


WOODY PLANTS RARELY DAMAGED
American holly (Ilex opaca)
Barberry (Berberis sp., considered invasive)
Bayberry (Myrica sp.)
Beautyberry (Callicarpa sp.)
Blue mist (Caryopteris sp.)
Box elder (Acer negundo)
Broom (Cytisus sp.)
Butterfly bush (Buddleia davidii)
(Woody plants continued)
Colorado blue spruce (Picea pungens)
Common barberry (Berberis vulgaris)
Common boxwood (Buxus sempervirens)
Common catalpa (Catalpa bignonioides)
Cutleaf stephanandra (Stephanandra incisa)
Daphne (Daphne x burkwoodi)
Deutzia (Deutzia sp.)
Drooping leucothoe (Leucothoe fontanesiana)
Ginkgo (Ginkgo biloba)
Indigobush (Amorpha fruticosa)
Japanese kerria (Kerria japonica)
Japanese pieris (Pieris japonica)
Japanese stewartia (Stewartia pseudocamellia)
Japanese zelkova (Zelkova serrata)
Kentucky coffee tree (Gymnocladus dioica)
Oregon grape holly (Mahonia aquifolium)
Osage orange (Maclura pomifera)
Panicled goldenraintree (Koelreuteria paniculata)
Paper birch (Betula payrifera)
Persian parrotia (Parrotia persica)
Russian olive (Elaeagnus angustifolia, considered invasive)
Snowberry (Symphoricarpos albus)
Sweet pepperbush (Clethra sp.)
Tamarix (Tamarix ramosissima)
Umbrella pine (Sciadopitys verticillata)
Ural false spirea (Sorbaria sorbifolia)
Virginia sweetspire (Itea virginica)
Yellowwood (Cladrastis lutea)


VINES RARELY DAMAGED
Honeysuckle (Lonicera sp., some are invasive)


PLANTS SELDOM SEVERELY DAMAGED

ANNUALS SELDOM SEVERELY DAMAGED
Sunflower (Helianthus annuus)

HERBACEOUS PERENNIALS SELDOM SEVERELY DAMAGED
Autumn Joy sedum (Sedum telephium 'Autumn Joy')
Coneflower (Rudbeckia sp., some are annuals)
Cranesbill geranium (Geranium maculatum)
Iris (Iris spp.)
Meadow rue (Thalictrum sp.)
(Perennials continued)
Peony (Paeonia sp.)
Wood hyacinth (Endymion sp.)

WOODY PLANTS SELDOM SEVERELY DAMAGED
American bittersweet (Celastrus scandens, others may be invasive)
Austrian pine (Pinus nigra)
Beautybush (Kolwitzia amabilis)
Chinese holly (Ilex cornuta)
Chinese junipers (Juniperus chinensis, green and blue)
Common lilac (Syringa vulgaris)
Common sassafras (Sassafras albidum)
Corkscrew willow (Salix matsudana tortuosa)
English hawthorn (Crataegus laevigata)
European beech (Fagus sylvatica)
European white birch (Betula pendula)
Flowering dogwood (Cornus florida)
Forsythia (Forsythia sp.)
Honey locust (Gleditsia triacanthos)
Inkberry (Ilex glabra)
Japanese flowering cherry (Prunus serrrulata)
Japanese wisteria (Wisteria floribunda)
Kousa dogwood (Cornus kousa)
Mountain laurel (Kalmia latifolia)
Norway spruce (Picea abies)
Mugo pine (Pinus mugo)
Red osier dogwood (Cornus sericea)
Red pine (Pinus resinosa)
Redvein enkianthus (Enkianthus campanulatus)
Scots pine (Pinus sylvestris)
White spruce (Picea glauca)


PLANTS OFTEN EATEN BY DEER

ANNUALS OFTEN EATEN BY DEER
Impatiens (Impatiens sp.)
Mexican sunflower (Tithonia rotundifolia)


HERBACEOUS PERENNIALS AND BIENNIALS OFTEN EATEN BY DEER
Cardinal flower (Lobelia cardinalis)
Crocus (Crocus sp.)
Daylily (Hemerocallis sp.)
Hollyhock (Alcea rosea, can be grown as annual)
Hosta (Hosta sp.)
(Perennials continued)
Lungwort (Pulmonaria sp.)
Mayapple (Podophyllum peltatum)
Phlox (Phlox sp).
Solomon's seal (Polygonatum sp.)
Tulip (Tulipa sp.)


PLANTS OCCASIONALLY SEVERELY DAMAGED

WOODY PLANTS OCCASIONALLY SEVERELY DAMAGED
Allegheny serviceberry (Amelanchier laevis)
Anthony Waterer spiraea (Spiraea x bumalda)
Azaleas, deciduous (Rhododendron sp.)
Basswood (Tilia americana)
Border forsythia (Forsythia x intermedia)
Bradford Callery pear (Pyrus calleryana 'Bradford')
Bridalwreath spiraea (Spiraea prunifolia)
Bush cinquefoil (Potentilla fruticosa)
Carolina hemlock (Tsuga caroliniana)
Carolina rhododendron (Rhododendron carolinianum)
Chestnut oak (Quercus prinus)
limbing hydrangea (Hydrangea anomala petiolaris)
China Girl/China Boy holly (Ilex x meserveae)
Common horsechestnut (Aesculus hippocastanum)
Common witchhazel (Hamamelis virginiana)
Cotoneaster (Cotoneaster sp.)
Cranberry cotoneaster (Cotoneaster apiculatus)
Dawn redwood (Metasequoia glyptostroboides)
Doublefile viburnum (Viburnum plicatum tomentosum)
Douglas fir (Pseudotsuga menziesii)
Downy serviceberry (Amelanchier arborea)
Eastern hemlock (Tsuga canadensis)
Eastern red cedar (Juniperus virginiana)
Eastern white pine (Pinus strobus)
European larch (Larix decidus)
Firethorn (Pyracantha coccinea)
Goldflame honeysuckle (Lonicera x heckrottii)
Greenspire Littleleaf linden (Tilia cordata 'Greenspire')
Japanese cedar (Cryptomeria japonica)
Japanese flowering quince (Chaenomeles speciosa)
Japanese holly (Ilex crenata)
Japanese tree lilac (Syringa reticulata)
Judd viburnum (Viburnum x juddii)
Korean spice viburnum (Viburnum carlesii)
Late lilac (Syringa villosa)

(Woody plants continued)
Leatherleaf viburnum (Viburnum rhytidophyllum)
Multiflora rose (Rosa multiflora, considered invasive)
Northern red oak (Quercus rubra)
Old fashion weigela (Weigela florida)
Panicle hydrangea (Hydrangea paniculata)
Panicled dogwood (Cornus racemosa)
Paperbark maple (Acer griseum)
Persian lilac (Syringa x persica)
Privet (Ligustrum sp.)
Red maple (Acer rubrum)
Rockspray cotoneaster (Cotoneaster horizontalis)
Rosebay rhododendron (Rhododendron maximum)
Rose-of-Sharon (Hibiscus syriacus)
Rugosa rose (Rosa rugosa)
Saucer magnolia (Magnolia x soulangiana)
Silver maple (Acer saccharinum)
Smokebush (Cotinus coggygria)
Smooth hydrangea (Hydrangea arborescens)
Staghorn sumac (Rhus typhina)
Sugar maple (Acer saccharum)
Sweet mock orange (Philadelphus coronarius)
White fir (Abies concolor)
White oak (Quercus alba)
Willows (Salix sp.)

VINES OCCASIONALLY SEVERELY DAMAGED
Clematis (Clematis sp.)
Trumpet creeper (Campsis radicans)
Virginia creeper (Parthenocissus quinquefolia)

PLANTS FREQUENTLY SEVERELY DAMAGED

WOODY PLANTS FREQUENTLY SEVERELY DAMAGED
Atlantic White Cedar (Chamaecyparis thyoides)
Azaleas, evergreen (Rhododendron sp.)
Balsam fir (Abies balsamea)
Catawba rhododendron (Rhododendron catawbiense)
Cornelian dogwood (Cornus mas)
Eastern redbud (Cercis canadensis)
English ivy (Hedera helix)
English yew (Taxus baccata)
English/Japanese hybrid yew (Taxus x media)
European mountain ash (Sorbus aucuparia)
Fraser fir (Abies fraseri)
(Woody plants continued)
Japanese yew (Taxus cuspidata)
Norway maple (Acer platanoides)
Pinxterbloom azalea (Rhododendron periclymenoides)
Rhododendrons (Rhododendron sp.)
Rose (Rosa sp.)
Western yew (Taxus brevifolia)
Winged euonymus (Euonymus alatus)
Winter creeper (Euonymus fortunei)
Yews (Taxus sp.)

FRUITS AND VEGETABLES FREQUENTLY SEVERELY DAMAGED
Apple
Cherry
Lettuce
Pear
Peas
Plum
Potato
Strawberry
Tomato

As sources of information, I used the following sources:
Resistance of Annuals, Biennials, Perennials, Groundcovers, and Vines to Deer Damage, Westchester County Cornell Cooperative Extension.
Resistance of Woody Ornamental Plants to Deer Damage by M. J. Fargione et al., Cornell Cooperative Extension.
Deer Resistant Plants, The Fire Island Year Round Residents Association Deer Committee.
Mohonk Mt. House Plant Recommendations for Deer-Infested Gardens.



Editor's Picks Articles
Top Ten Articles
Previous Features
Site Map





Content copyright © 2022 by Connie Krochmal. All rights reserved.
This content was written by Connie Krochmal. If you wish to use this content in any manner, you need written permission. Contact Connie Krochmal for details.