Grenada - The Spice Island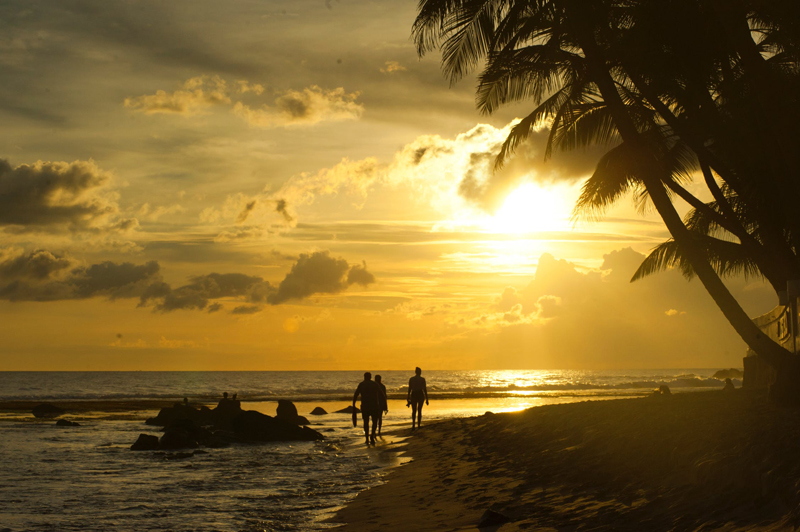 Though tourism has been very important to Grenada's economy, until Hurricane Ivan churned across the Caribbean in 2004, ravaging this small island nation in the Southeastern Caribbean, one third of its population relied on agriculture to make a living. Known as the Spice Island of the Caribbean, Grenada was the second highest producer of nutmeg in the world. So significant is the nutmeg industry to the island, its image is a national emblem on the Grenadian flag. Nutmeg is Grenada's " Black Gold".

Hurricane Ivan was a category four hurricane, with sustained winds of 130 miles per hour, and it swept across Grenada on September 7, 2004, leaving 29 people dead, 90 percent of the island's structures damaged or destroyed, and uprooted 550,000 nutmeg trees. Grenada's nutmeg industry was demolished and her economy came to a standstill.

Neighboring islands and larger nations provided aid to the devastated country. Island-wide building was initiated, toward restoring the hotels, restaurants and beaches that draw tourists to Grenada.

But Grenada's nutmeg industry is cause for concern. While many trees have been replanted, each takes ten to fifteen years to mature and bear fruit, and it's estimated that it will be twenty years before Grenada's commercial production is restored.

For many nutmeg farmers that is too long to wait. Some have turned to other, more easily grown and harvested cash crops, such as bananas. Still other farmers have abandoned agriculture altogether and have turned to tourism to make a living. And the farmers who have replanted were set back once again a year later, when Hurricane Emily drenched the island with torrential rain, causing landslides that ravaged newly planted crops

But Grenada has turned a positive and determined face to the world. With resilience and some aid from other countries, Grenadian citizens continue to recover from their losses. And while the 2006 hurricane season is expected to be even more active than seasons in the past, Grenada's National Disaster Management Agency is taking a pro-active approach to the impending active storm season. Before Hurricane Ivan struck the island, Grenada had not seen a hurricane for nearly 50 years; this season they will not be caught off guard. But whether Grenada can regain her position as a major producer of nutmeg on a global scale is yet to be seen.




Related Articles
Editor's Picks Articles
Top Ten Articles
Previous Features
Site Map





Content copyright © 2019 by Eileen Brown. All rights reserved.
This content was written by Eileen Brown. If you wish to use this content in any manner, you need written permission. Contact Nick Marshall for details.