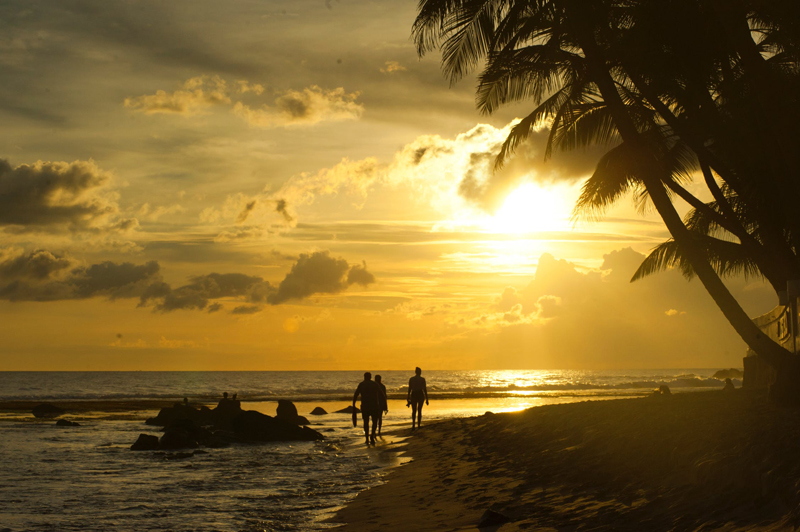 Arrowroot is a familiar ingredient to the seasoned cook, cropping up as a starchy thickener in sauces and pies. Unlike other thickening agents, such as corn flour and flour, it is gluten free and flavorless, and can blend well with citrus-based sauces. Most importantly, however, it is a Caribbean native that is still a key source of income for islands such as St. Vincent and Jamaica.

Arrowroot cultivation still involves a certain amount of ritual in the islands. When the arrowroot plant is ready for harvesting, the plant dries up and falls away. This is the moment for designated men to clear the area, and dig with picks to expose the root, taking care to replant the head of each root to ensure next year's crop, a process called 'bitting'.

Once the roots are gathered, they are 'stripped' and soaked in water to remove the brownish husk and any dirt. Using a traditional mortar and pestle, the roots are then pounded into a pulp and then soaked in water, contained within a cotton cloth.

A careful process of soaking and sifting eventually reveals arrowroot starch, beaten with boards and dried with the sun. Arrowroot powder has long been recognized for its benefits for both young and old. Because it is easily digested, it is commonly used as a nutritional supplement for babies – where it is added to milk or cooked into a porridge, as well as for the elderly. Elsewhere, arrowroot has also been used as a talcum powder substitute, culinary gel, ice cream ingredient, and in the manufacture of paper.

In the Caribbean, Arrowroot production was a major industry in St. Vincent, where it grows abundantly, until the 1960s, at one point accounting for half the island's income. In Jamaica, Arrowroot porridge retains some popularity and is said to be particularly effective to cure an upset stomach. As with most herbs in the Caribbean, there are also proponents who claim certain aphrodisiac properties.

In St. Martin, the French side of the island celebrates an annual Arrowroot 'Jollification' to remind visitors not only of the nutritional benefits of the herb, but also of its cultural significance. Organized by the Nature Valley Colombier Association (founded in 2004), the two-day Arrowroot cultivation event in March began in 2008 and illustrates all phases of root production from digging to cooking.

Arrowroot is one of many indigenous herbs in the Caribbean that were first discovered by Arawak Indians and were later transformed into a worldwide commodity. Luckily, local festivals such as the one in St. Martin highlight the regional importance of the herb.



Related Articles
Editor's Picks Articles
Top Ten Articles
Previous Features
Site Map





Content copyright © 2023 by Nick Marshall. All rights reserved.
This content was written by Nick Marshall. If you wish to use this content in any manner, you need written permission. Contact Nick Marshall for details.