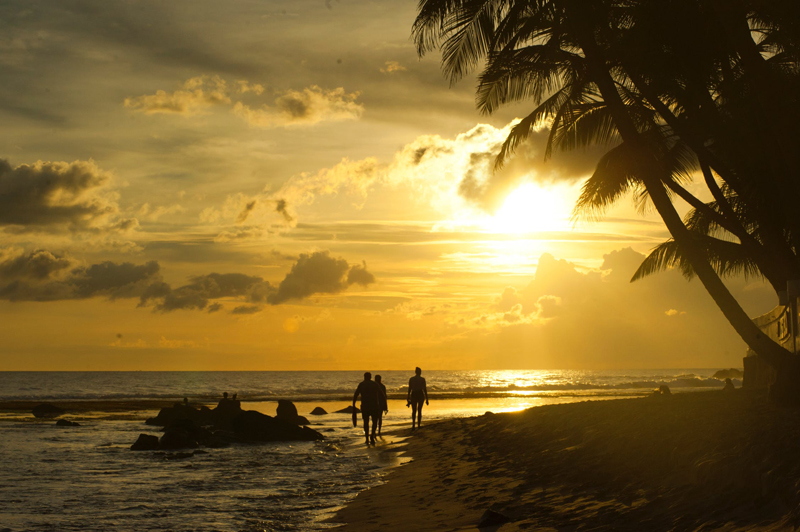 The Caribbean region may have secured its position on the tourism map with luxury hotels, all-inclusive resorts and cruise ship arrivals in millions, but too often the financial benefits do not trickle down to the islands themselves. Frequently, island governments have had to lure the larger chains and carriers with tax exemption, local labor provided at punitively low rates, and tacit permission to wreak havoc on the local environment. There are signs, however, that the tide is changing.

Under the guidance of the Inter-American Institute for Cooperation on Agriculture (IICA) and others, several islands are looking long-term towards a sustainable tourism model based on Agritourism. Ironically, the same islands that are pinning their future on Agritourism, (St. Kitts, St. Lucia and Dominica included), are those that were hardest hit by the collapse of the sugar industry and the US-led destruction of Caribbean banana production. The end of banana cultivation, the world's most exported fruit, initially forced some Caribbean countries to turn towards tourism. Now, though, the same islands are bent on making that tourism sustainable.

The term Agritourism includes a variety of strategies, from large international hotels sourcing their products from local farmers, through the revival of indigenous culinary and medicinal culture, to marketing initiatives that highlight the region's unique products and heritage.

In Jamaica, for example, the seven Sandals resorts spread around the island's coast set up a partnership with over 80 farmers from St. James, St. Ann and beyond to supply produce that would previously have been flown in from abroad. In the Bahamas, too, the Goodfellows farm supplies over 100lbs of microgreens a day to traders in Nassau and the Out Islands. In Nevis, the Four Seasons resort was instrumental in setting up the Nevis Growers Association for the supply of all salad greens and fresh vegetables.

Tourists, too, having tired of swimming with dolphins or attending staged cultural 'events', seem to be responding to a greater emphasis on local cultural and agricultural heritage. Across the Caribbean, visitors can tour Aloe farms in Aruba and Curacao, rum distilleries in Barbados, sugar works in the BVI, cocoa production and the 'Route of Coffee' in the Dominican Republic, nutmeg factories in Grenada, organic farming in St. Lucia, and cocoa farms in Trinidad and Tobago.

The Caribbean's age-old preference for natural medicine and 'Bush Tea' has also preserved cultivation of species that are increasingly generating column-inches in the natural health press, including Aloe, Noni, Moringa, Shea Butter, Neem and Anamu. In Curacao, the Den Paradera botanical garden carefully cultivates over 300 species of traditional medicinal plants, with names such as Divi Divi and Loki Loki.

While attempts have been made to set up local food festivals and culinary events, most are in their nascent stages, such as Taste TnT in Trinidad and the Barbados Food and Rum Festival. Making great waves, however, are emerging eco-resorts in Dominica, Jamaica, Grenada and the Dutch islands of Saba and Statia. These low-impact, sustainable resorts are the antithesis of the resource-hungry all-inclusive resorts and ultimately provide a much more memorable contact with the island.



Related Articles
Editor's Picks Articles
Top Ten Articles
Previous Features
Site Map





Content copyright © 2023 by Nick Marshall. All rights reserved.
This content was written by Nick Marshall. If you wish to use this content in any manner, you need written permission. Contact Nick Marshall for details.