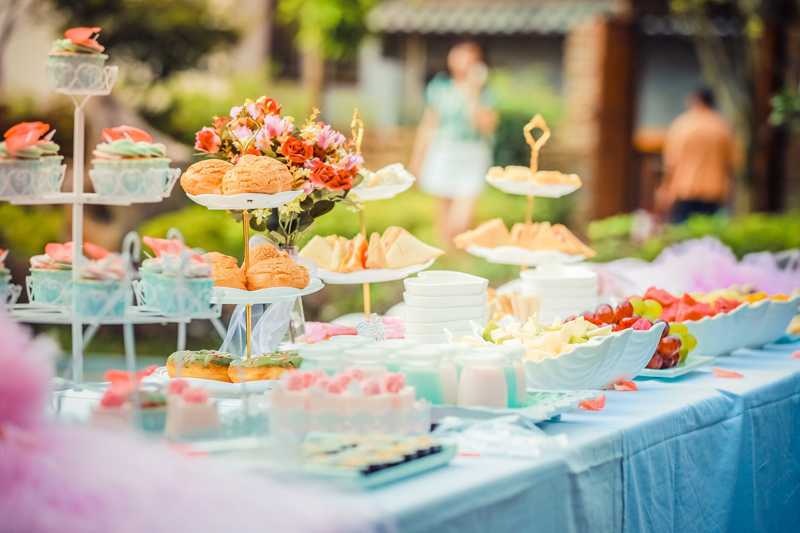 Simple Cherry Cobbler

1/2 c butter or margarine
1 c sugar
1 c flour
1 1/2 tsp baking powder
1/4 tsp salt
3/4 c milk
1 can pitted unsweetened cherries (or blueberries, blackberries, etc)
1/2 c sugar

1.Preheat oven to 350
2.Place melted butter in a 9" x 9" glass baking dish.
3.Beat together till smooth, sugar, flour, baking powder, salt and milk.
4.Pour over melted butter, but do not stir
5.Empty can of undrained cherries over batter.
6.Sprinkle 1/2 C sugar over cherries.
7.Bake for 30 minutes.
8.Batter will rise to the top.

Crowd Pleasing Grill-Burgers

2 eggs
butter
salt and pepper
1 tsp chili powder
1 peeled and finely chopped tomato
1/2 c finely chopped celery
1/2 c finely chopped onions
1 tbsp Worcestershire sauce
1 tsp Dijon-style mustard
4 lbs lean ground beef
hamburger buns

1.Place ground beef into a large mixing bowl.
2.Place on top of ground beef the eggs, celery, onions, tomato, chili powder, Worcestershire sauce, mustard, salt and pepper.
3.Mix well (with your hands) and form 12 to 16 patties.
4.Grill 4 to 6 inches from coals for 14 to 18 minutes or until done to your likeness.
5.Split buns and lightly butter on both sides.
6.Place buttered buns on grill until they are toasted.
7.Add toppings of your choice.

Roasted Red Potato Salad

5 lbs small red potatoes
1 can small pitted black olives, drained
1 small red onion, coarse chopped
garlic powder
1 bottle peppercorn ranch dressing
olive oil


1 jar roasted red peppers, drained and coarsely-chopped
salt pepper
1.Wash potatoes well and slice into uniform pieces,
2.Place all potato pieces in a large bowl.
3.Coat with oil and spices.
4.Spread coated potatoes on a cookie sheet and roast until lightly browned.
5.(this usually takes 4 cookie sheets to make this large a batch) Remove roasted potatoes to colander to drain excess oil.
6.While potatoes are roasting, prepare the remaining ingredients.
7.Drain rep pepper and slice lengthwise into quarters.
8.Cut quartered peppers on the diagonal into quarters again and set aside
9.Cut red onion into thick slices and chop very coarsely.
10.Onion pieces should be 1/2-3/4 inch to add color as much as flavor.
11.Drain black olives well.
12.Place drained potatoes into a large bowl.
13.Add the diced and drained vegetables.
14.Starting with one cup of Peppercorn Ranch dressing (you can substitute your favorite flavor of Ranch dressing), mix the dressing into the potato/vegetable mixture until well coated.
15.Depending on how much dressing you like, you may add as much or as little as needed.
16. Mix well, chill 2 hours, and serve.


Sweet Coleslaw

1 head green cabbage, shredded
2-4 carrots, shredded
1 cup mayonnaise
2 tablespoons vinegar
2 tablespoons sugar

1.Mix mayonnaise, vinegar and sugar in a separate bowl; blending well.
2.Pour over shredded vegetables and stir to coat and chill
3.Amounts of dressing ingredients can be adjusted to suit taste but always use the same amount of vinegar as sugar.



Related Articles
Editor's Picks Articles
Top Ten Articles
Previous Features
Site Map





Content copyright © 2018 by Amelia Johnson. All rights reserved.
This content was written by Amelia Johnson. If you wish to use this content in any manner, you need written permission. Contact Shalia Hayes for details.