Spanish Irregular Verbs (Part I)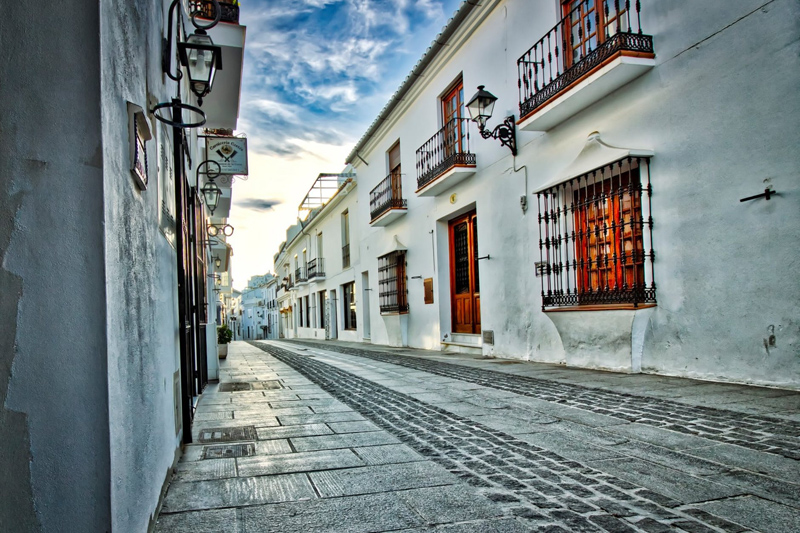 After having studied how Spanish regular verbs are conjugated (Present Tense), in this lesson you'll find the basics on Irregular verbs.
Irregular verbs do not follow the standard rules of conjugation. This also happens in English. Let's take, i.e. the verb "to walk". This is a regular verb, as its past form is "walked". On the other hand, we have "to buy". And we can see this verb does not follow the "-ed" rule to form the past, as it is "bought", not "buyed". Right? So, "to buy" is an irregular verb.
There are about twenty (yes!) Spanish irregular verbs and they are some of the most frequently used. We have several types of irregular verbs:
Stem-changing verbs: The stem vowel changes to 1 or 2 vowels when conjugated.



Irregular First person singular (Yo).



Some stem-changing verbs can also have an irregular "yo" form.



Finally, those "VERY IRREGULAR verbs". Verbs not belonging to any of the above types.
Let's start with the following verbs:
Estar
,
Dar
and
Ir
(Present Tense). Note that the conjugation for these three verbs is quite similar!
Their first person (yo) is completely different to the regular verbs (i.e.
Hablar
,
Vivir
), and the rest of persons have some similarities, but they are not exactly the same as in regular verbs.



ESTAR
(TO BE)

DAR
(TO GIVE)

IR
(TO GO)

Yo

estoy

doy

voy

Tu

estás

das

vas

El / Ella / Usted

está

da

va

Nosotros / Nosotras

estamos

damos

vamos

Vosotros / Vosotras

estáis

dais

vais

Ellos / Ustedes

están

dan

van


Other very irregular verbs are Ser (To be) and Tener (To go):





SER
(TO BE)

TENER
(TO HAVE)

Yo

soy

tengo

Tu

eres

tienes

El / Ella / Usted

es

tiene

Nosotros / Nosotras

somos

tenemos

Vosotros / Vosotras

sois

tenéis

Ellos / Ellas / Ustedes

son

tienen


At this point you may think it will impossible to learn all this!! But don't worry, as you can follow a method which surely will help you, not just with this type of verbs, but with a lot Spanish grammar points. I'm talking about Flashcards.

Just print or copy the tables above containing irregular verbs on paper or cardboards. You don't have to spend hours and hours trying to memorize them, BUT, simply, read them for some minutes, everyday. Take them with you! This way, Spanish irregular verbs won't become something impossible to learn.

When you think you're learned this lesson, take a look at the poll at:

Spanish Irregular Verbs (I) Poll

For any doubt or comment regarding this lessons feel free to e-mail or post a message at the Spanish Language Forum.

Have a nice day!
(¡Que tenga un buen día!)

Angeles F.


---

VOCABULARY IN THIS LESSON (alphabetical order):

Dar = To give
Estar = To be
Hablar = To talk
Ir = To go
Ser = To be
Tener = To have
Vivir = To live

---
Recommended material

I write monthly articles for "Think Spanish" ("Piensa en español") since 2002. All "Think Spanish" articles are written in Spanish, and they include a Spanish/English glossary. You'll also have the option to buy this magazine including a CD. Nice way to learn about Spanish language and customs!


Editor's Picks Articles
Top Ten Articles
Previous Features
Site Map





Content copyright © 2021 by Angeles Fernández. All rights reserved.
This content was written by Angeles Fernández. If you wish to use this content in any manner, you need written permission. Contact Angeles Fernández for details.