Succulents for Shady, Moist Areas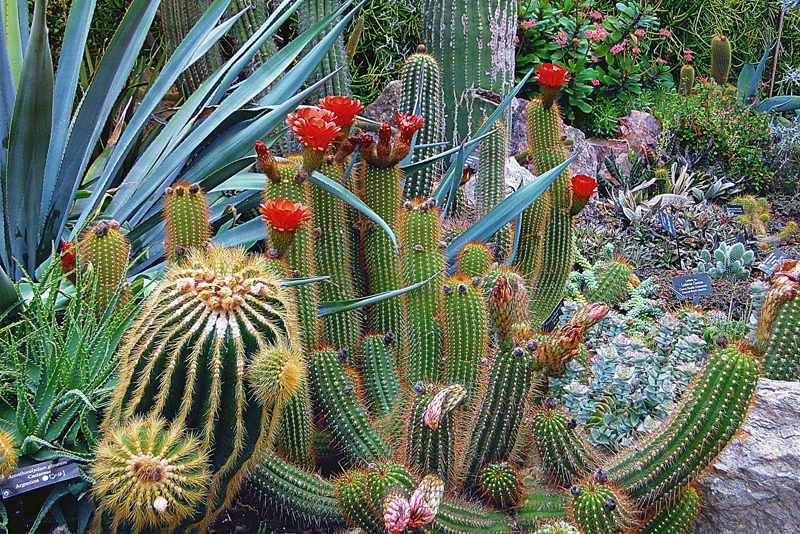 Normally, we think of succulents as plants for sunny, dry, well-drained locations. However, a few species of Sedums are well-suited to moist, shady spots.

Whorled stonecrop (Sedum ternatum) is a native American species. About ½ foot in height, this plant has long stems that form roots at the leaf nodes whenever they touch the ground. The name describes the growth habit of the leaves. Whorled stonecrop has rounded foliage arranged in whorls or rosettes at the terminal end of the stems. This blooms for several weeks during mid-spring—from April to May. The blossoms are lustrous white and star-shaped. Once these blooms dry up, the original stems of the plant will die back to the ground. Before that happens new offshoots will arise from the original plant. This is similar to what happens with the Sempervivums or houseleeks.

Whorled stonecrop is especially recommended for rocky hills.

Though this plant does tolerate wet, shady conditions, it is subject to fungal problems. For that reason, I would avoid crowding the plants together. They need good air circulation.

Wild live-forever (Sedum telephioides) is also known as cliff orpine and Allegheny stonecrop.

This attractive perennial is native to New York with its range extending west to Indiana and Illinois and south as far as Georgia. It is found on cliffs, knobs, rocky outcrops, and in rocky woods.

Reaching about 1½ feet in height, this is the tallest of the native Sedums. It is produced from a stout rootstock. The erect to slightly sprawling stems grow in a tuft. In most respects, it resembles a petite version of 'Autumn Joy.' Relatively slender, wild live-forever features egg-shaped leaves. These are purple-tinged and several inches in length. They have a whitish bloom. Sometimes, the edges are remotely toothed. Normally they will be alternate, but rarely they can be opposite.

The lovely pale pink or white blooms appear from late summer through the fall. They open in rounded to flat-topped terminal clusters, 3 inches wide.

Wild love-forever is recommended for zones 5-8. Preferring full sun to light shade, it does well in an average, well-drained soil.

Oregon stonecrop (Sedum oreganum) is native to the western U.S. Its red foliage has green tinges. When grown in full sun, the leaves will become bright red. This attractive plant has yellow blossoms that fade to pink. About six inches in height, Oregon stonecrop is suited to zone 4.

Lydian stonecrop (Sedum lydium) is native to Asia Minor. This plant is only three to six inches in height. Recommended for zones 3, this plant also has foliage that turns red in sunny locations. In fact, other parts of the plant may develop the same coloration. The white blossoms open during the early summer from late June onward. Rather small in size, the individual flowers are only ¼ inch across. Lydian stonecrop is an excellent choice for wall and rock gardens, and for planting between stepping stones.

Because many of these species favor rocky places in the wild, this species should be very suitable for sunny rock gardens. They would be a great addition to mixed and perennial borders and beds devoted to native wildflowers.

Like most succulents, these plants can be propagated from cuttings. These should be allowed to dry for perhaps 24 hours before sticking them in soilless mix. Seeds may also be used. Assuming the growing conditions are ideal, they will even self-sow. For this to happen, we need to refrain from deadheading the plants when the blossoms begin to fade and dry.

These species are excellent landscape plants for gardens in the East.

This site needs an editor - click to learn more!


Editor's Picks Articles
Top Ten Articles
Previous Features
Site Map





Content copyright © 2023 by Connie Krochmal . All rights reserved.
This content was written by Connie Krochmal . If you wish to use this content in any manner, you need written permission. Contact BellaOnline Administration for details.