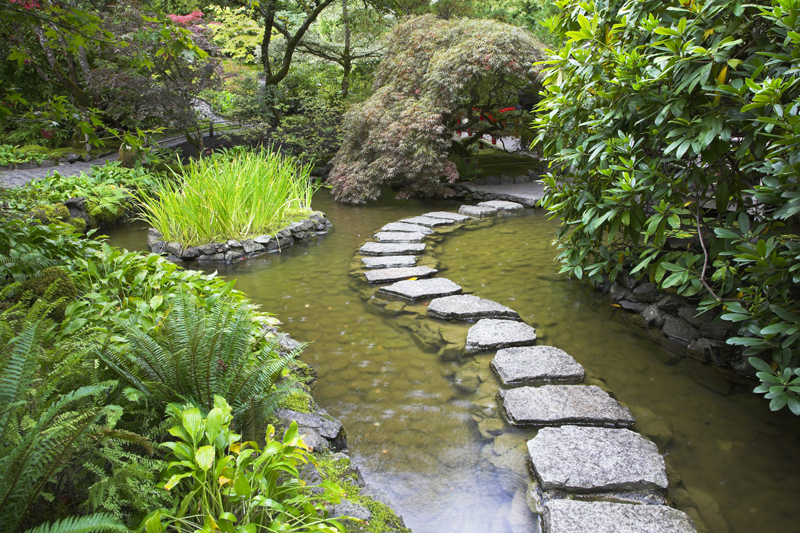 Fall bulbs are arriving in the stores. Of all the heirloom bulbs, the daffodils seem the most popular. It's easy to see why when there are so many heirloom varieties available. And they're so easy to find. The White Flower Farm catalog lists quite a few. A year or so ago some retail garden stores even had collections of heirloom varieties containing five or six different varieties.
There are so many different kinds of daffodils. Begin by deciding first what color and height you want. Then choose accordingly. Most are hardy from ones 3 or 4 to 7 or 9.
King Alfred daffodil remains the most popular of the large- cup yellow ones. Introduced in 1899. The charm of this heirloom is unsurpassed. Yet the Dutch bulb growers are phasing it out. If you happen to see them listed in a catalog or find them in a store, get them while you can. Over 1½' tall, this classic is hardy in zones 3-7. King Alfred is wonderful for naturalizing. If you can bear to cut them, the stems make a wonderful cut flower. These were once sold in England for as much as a whole street of houses.
Actaea daffodil is a much-loved kind. This fragrant-flowered award winner dates from 1919. This small-cupped variety features pure white, rounded petals and a yellow cup with a red band a small red eye. Sixteen inches tall, this mid-season variety is great for naturalizing. Unlike other daffodils it will even tolerate damp soil. It does best in cool climates.
Avalanche daffodil is sometimes called Seventeen Sisters in the South. This fragrant award winner is pre-1906. The creamy white petals contrast with the small yellow, dainty bowl-shaped cup. The blooms appear in large clusters, there can be 15-20 flowers per stem. This midseason variety is good for forcing. It's 1½' tall.
Carlton daffodil, dating from 1927, is the world' s most popular variety. Easy to grow, it is very floriferous. Its scented blooms are two-tone yellow. It is a little over 1½' tall. Carlton is a midseason variety.
Cheerfulness daffodil is an award winner dating from 1923. This late-flowering variety has small, fragrant flowers that are in clusters. The creamy white petals are flecked with light yellow. The cup is white with flecks.
Cragford daffodil is a midseason, award winning heirloom variety dating from 1930. The intensely scented blooms are presented in clusters. It has rounded, pure white, pleated petals and a red-orange bowl-shaped cup with a bit of green in the center. The stems are 16-18" tall.
Dreamlight daffodil is a pre-1934 variety. It has small-cupped flowers with large, pure white petals, and a tiny white cup with dark red trim and a vivid green eye. This plant is known for its vigor. It is about a foot in height. It is a late bloomer.
February Gold daffodil is very early flowering, award-winning variety dating from the 1920's. The sulphur yellow petals surround a small vivid yellow flattish cup. The blossoms are very graceful and cyclamen-like. It is less than a foot in height. These are great for forcing and for containers. Their petite size means they're suitable for rock gardens, but they're also used in borders.
Hawera daffodil is a dainty April-flowering variety from 1928. Its lemon yellow petals are slightly swept back. They highlight the cup-shaped center. These long-lasting, fragrant blooms are in clusters. Hawera is ideal for naturalizing, and for forcing. It's eight inches tall.
Little Gem daffodil was released prior to 1907. This petite trumpet type has clear yellow petals and a deep yellow, flared cup. An early-flowering variety, it is only six inches tall. Little Gem is wonderful for rock gardens and for naturalizing. It's easy to force.
Scarlet Gem daffodil is an award-winning variety that is pre-1910. The fragrant blossoms are in clusters. The golden yellow petals offset the saucer-shaped, bright orange-red cup. There's a touch of green in the center. The plant is 14-16" in height. It's good for forcing.
Silver Chimes daffodil, released before 1914, is a fragrant award winner. The late flowering blooms are in large clusters. The petals are silvery-white, which accents the primrose-yellow cup. About 1½' tall, it is a favorite for forcing.
Tete-a-Tete daffodil is a pre-1949 award winning daffodil. Very early flowering, it is especially floriferous. There can be three flowers per stem. The graceful, cyclamen-like, long-lasting blooms have buttercup-yellow petals and a trumpet-like darker yellow cup. They're only six inches tall. This variety is often used in rock gardens, for naturalizing, in borders, and for forcing.
Thalia daffodil is a long time favorite. It dates from 1916. This award winner is much loved for its pure white, orchid-like blooms. It has an open, ruffled cup. The flower is outward facing. There can be up to five flowers per stem. The sweetly fragrant blossoms appear rather late for daffodils, in mid-spring. Thalia is widely used in rock gardens, for forcing and naturalizing, and along walkways where they're sure to be admired. This late season variety is a little over a foot tall.
Trevithian daffodil, dating from 1927, is a midseason variety. It has deep yellow, very fragrant blooms with slightly curled petals. The very slightly frilled cup is flat. This features several flowers per stem. It is about 1½' tall.
White Lady daffodil is a 19th century heirloom variety. It has rounded white petals surrounding the small yellow cup with tinges of deep yellow on the edge. It is a medium to late blooming. This variety is about 1½' tall.
In addition to these varieties there are some species daffodils that qualify as heirlooms. Narcissus canaliculatus is a dainty species. This miniature dates from the early 1900's. About six inches tall, it has white petals and a golden yellow cup. There are numerous flowers per stem. It is often used for forcing.
Narcissus jonquilla simplex has been in cultivation since the 1700's. This late flowering plant has clusters of golden yellow, fragrant blooms. About a foot tall, it is a favorite for forcing.




Related Articles
Editor's Picks Articles
Top Ten Articles
Previous Features
Site Map





Content copyright © 2023 by Connie Krochmal. All rights reserved.
This content was written by Connie Krochmal. If you wish to use this content in any manner, you need written permission. Contact Connie Krochmal for details.