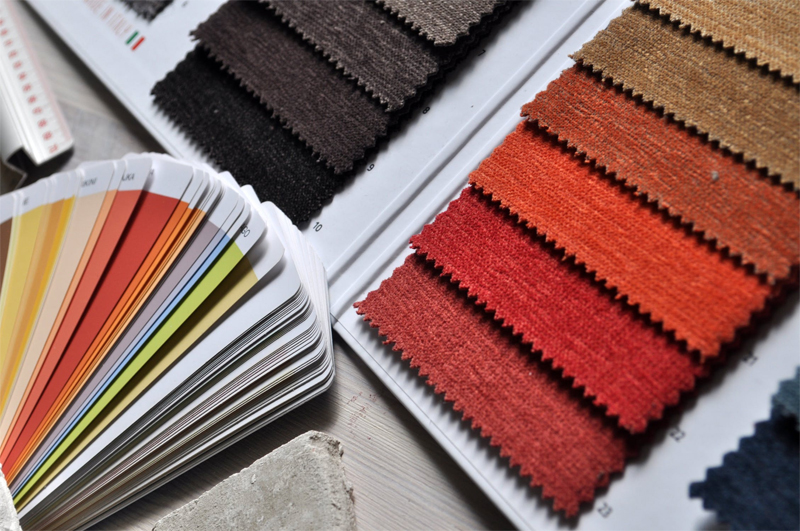 I am often asked by other quilters all about the what, when, why, and how of making quilts for charity. Some quilters are not sure of the measurements, fabric requirements, finishing requirements, where to give and so on. This article addresses all these issues and lots more.
There are many, many charities around the globe, who involve themselves in making, receiving and distributing quilts and blankets to the needy people of their communities. As a matter of interest, I've just Googled "Quilting for Charity" and there were 66,000 results. Here on earth, there is an essential human need for warmth, comfort and a feeling that someone cares, and this need is borderless, colorless, and creedless.
I like to define a quilter in the following manner: One who is a member of a world-wide alliance of caring people who have a passion for creating with fabric and thread, and who practice compassion, empathy and respect for their fellow man at every opportunity.
This definition is reflected in the many hours quilters everywhere, spend putting together quilts and blankets for those who need them. If quilters are not sewing tops, or piecing the three layers together, they are donating fabric and other materials and notions, or donating their time in distributing quilts and identifying the need for quilts in their own neighborhoods.
Quilts and warm blankets are required all year round, even in warmer climes. Not only do these quilts offer warmth ,these quilts often represent "home" to the homeless, comfort to those in distress or trauma, and a feeling of being cared about by those in need.
Here are some hints and tips for making good quality quilts for charity.
Firstly, these quilts must be your best effort. Just because you don't know the recipient, doesn't mean that they won't recognize shoddy or careless work. For the gift to be truly appreciated by someone in need, it must be made with compassion, empathy and respect. Good quality fabrics, top and bottom say "you are as important to me as my own children" and are essential to take the hard use and wear and tear these quilts are likely to receive i.e. washing machines, clothes pegs etc.
There is no requirement for complicated or complex patterns in charity quilts. The simplest patterns, with uncomplicated shapes and easily recognized pattern lines are usually the easiest and quickest to create. Simple cutting will pave the way for simple piecing, which in turn allows for simple quilting.
It's important to use a good sewing thread, and keep the stitch slightly smaller that usual – it will enable the seams to be a little more resilient to hard wear.
The batting is just as important as the top and bottom of the quilt. Consider purchasing good quality cotton batting – this will wash and wear very well. It also makes for easy machine quilting, as the fabric tends to "stick" to the batting with little pinning required. There are battings on the market these days that have a water based adhesive, that is ironed together into three layers – no pining or basting required. The first time these quilts are washed, the adhesive is automatically washed away.
Machine quilting is essential for these quilts to remain in tact and be of the utmost use to the recipient. Simple straight line quilting is not only quick and easy, but most likely to stay in tact for longer.
Binding should be doubled to give a hard wearing edge.
Sizes
Because these quilts are given to either children or adults, any quilt size is fine – up to a twin bed size. The most popular is a twin size which is equivalent to about 39" x 74". For a child up to about aged 10 a quilt 35" x 50".
Lastly, where do you give these quilts? Firstly, there are organizations in most communities that can put you in touch with the charities that can distribute to the areas of need. Organizations such as Linus Project, Ugly Quilts (sleeping bags/quilts for the homeless), or if you contact welfare agencies such as Salvation Army or St Vincent de Paul or Department of Health or Family Services – these will all have contact details for you. Quilt Groups will usually have a contact member, or at least know who to contact. If this fails, your church is likely to have some details for you.
If you don't wish to make a quilt perhaps you could donate any of the following to quilters who do make them. The sorts of things they need are fabrics, threads and battings. If you have suitable patterns you no longer need, perhaps you might donate these.
I belong to my local Linus Project Chapter and I'm known as a "finisher". I receive in a parcel, the quilt top already made, the backing and the binding. I provide the batting (I like the adhesive cotton batting) as this is my donation to the cause. I usually can put together a couple of quilts in a day. "Toppers" are the quilters who only make tops. So there's a need for all sorts of finishers, some women bind the quilt and put the label on. We all work together for a common cause – to care.
I'm including a couple of links to organizations that can give you further details about quilting for charity. I'll also be posting a forum on the quilting site for you to contribute to.
Ugly Quilts - sleeping bags for the homeless
Project Linus Website
Tiny Miracles - for Preemies and Stillborn babies


Related Articles
Editor's Picks Articles
Top Ten Articles
Previous Features
Site Map





Content copyright © 2022 by Judie Bellingham. All rights reserved.
This content was written by Judie Bellingham. If you wish to use this content in any manner, you need written permission. Contact Judie Bellingham for details.