Part 1-Ferns for the Landscape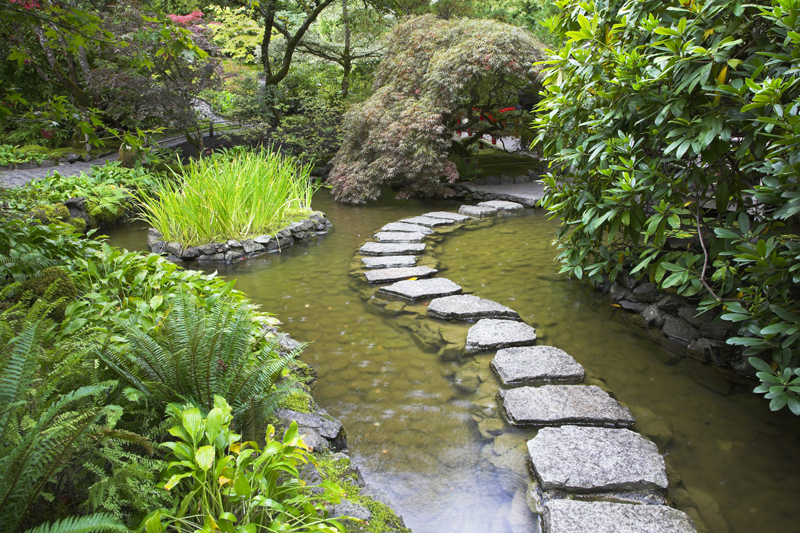 I was introduced to ferns quite by accident. While walking around the front yard one evening, I happened to notice a tiny fern growing under a maple tree. Presumably a bird or some other animal had brought the fern spores into the yard. When it germinated, it found a cozy situation where it could grow.

Following that, I became interested in growing ferns for my shady gardens. I even took a day-long workshop at Cornell Plantations one spring.

Ferns are among the most versatile foliage plants. Though I mostly grow them in the shade, there are any number of kinds that are suitable for sunny spots as well. The ostrich fern (Matteuccia struthiopteris) is especially suited to full sun.

The actual color of the foliage can vary somewhat, depending on the species or cultivar. Most often the fronds are in varying tones of green or blue. However some are reddish, silvery, or golden-especially when the fronds first emerge. Those of the Japanese painted fern (Athyrium niponicum 'Pictum') are multi-colored with lots of silver for highlights. Its fronds tend to be sensitive to sun, and they can get a washed out look if they're receiving too much light.

The richly textured foliage of ferns is an asset to any garden—whether it be in sun or shade. Some tend to die back once autumn arrives, while others like the Christmas fern can be at least semi-evergreen.

Ferns are especially suited to informal gardens. I use them as plant partners for flowering perennials. In my mixed shady borders they frame and draw attention to the flowering plants. Their appealing foliage becomes a focal point when the flowers aren't in bloom, an important consideration for biennials like foxglove and sweet williams.

The uses for ferns seem limitless. Use ferns in partially shaded rock gardens where they highlight Alpine plants. The foliage also emphasizes the texture of the stones. Create stunning displays by combining them with other foliage plants, such as hosta, European ginger, sweet woodruff, and epimedium. When choosing foundation plantings and specimen plants, don't overlook ferns as a possibility.

Furthermore, they make great ground covers. For this, mix and match various fern species to suit the specific growing conditions. Combine ones with different textures and sizes, such as the feathery maidenhair fern (Adiantum pedatum), the towering ostrich fern, and the leathery Christmas fern (Polystichum acrostichoides).

Despite the delicate appearance of some species, ferns are tough, reliable plants. After all, they've been on the earth for over 250 million years. Mine have survived long summer droughts with very little supplemental watering. Once the rains returned in the early fall, they sprung back to life and produced fresh, new foliage.

If there's a downside to these alluring plants, I haven't found it. They're deer resistant, and even tolerate the numerous black walnut trees in my backyard.

These adaptable plants are rarely bothered by insects and diseases. Apart from the usual slugs, my ferns have experienced no problems. A few species can get fungal problems if the foliage remains wet too long. When growing susceptible ones, water early in the day so the plants have a chance to dry. Should any fronds show signs of disease, prune and discard them.

The most common problem seems to be root rot, often due to waterlogged soil or over-watering. That's hardly a problem in my well-drained soil. Prevent this by planting them in a suitable spot and watering properly.

Regarding soil, most ferns prefer a well drained, moist one high in organic matter. A pH of 5.5 to 6.5 is considered ideal for most ferns. Certain species, such as the maidenhair fern and the spleenworts (Asplenium spp.), prefer slightly alkaline conditions, closer to 7.0. My soil is somewhat alkaline, and the ferns are doing just fine.

Generally most ferns prefer moist conditions. However many tolerate dry situations once they become established. Because I depend on a well, I water sparingly. Yet my ferns survived an extended summer drought several years ago with no supplemental watering. The ones requiring more water went into dormancy until the autumn rains arrived.

So far as fertilizer is concerned, I usually just mulch with compost or leaf mold. Provided the soil has enough organic matter, very little fertilizer is needed. Ferns aren't heavy feeders by any means, and applying too much fertilizer can kill them. If you do fertilize, a balanced one like 10-10-10 is best. Apply at only half the recommended rate. If the ferns seem to be growing well and look healthy, don't bother feeding them.

On the whole, ferns require very little care. The deciduous ones should be cut down once the fronds turn brown in late autumn. The fronds of the semi-evergreen and evergreen ones can become tattered and unsightly during bad winters. If necessary, cut them back during spring clean-up.

Next week look for Part II on ferns for the landscape.




Editor's Picks Articles
Top Ten Articles
Previous Features
Site Map





Content copyright © 2022 by Connie Krochmal. All rights reserved.
This content was written by Connie Krochmal. If you wish to use this content in any manner, you need written permission. Contact Connie Krochmal for details.