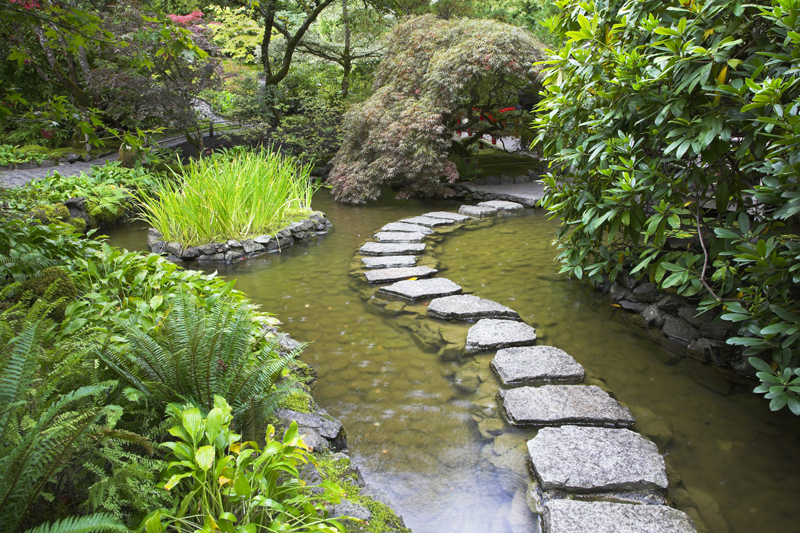 Spruce up the landscape for fall. A great place to start is with those container plantings. For the most part, the plants are overgrown and tired out after a long, hot summer. Why not cut them back so they'll produce a new crop of fresh, clean foliage and refreshing flowers?

Create some new fall-themed container gardens for patios and entryways. These are strategic places in the landscape. We want them to look their very best. Choose cool-tolerant foliage and flowering plants, such as snapdragons and pansies, for bloom throughout most of the fall and winter months. For a dazzling look, buy miniature roses for container plantings. They should continue to bloom until the first killing frost. Select fall-colored mini roses, such as deep oranges and yellows.

The University of Georgia test gardens released the results of its winter plant trials. Among the violas, 'Babyface Yesterday, Today & Tomorrow' and the 'Hobbit Bilbo Baggins' were top performers. Of the pansies, the highest ranking ones included 'Bingo Blue Blotch,' 'Giga Blue with Blotch,' 'Iona Frosty Lemon,' 'Iona Purple with Blotch,' and 'Nature Beacon.'

Greet the new fall season with some spooky Halloween plants. The best choices for this very popular holiday are plants with black foliage, and appropriately-colored flowers. Many kinds of coleus feature black and orange. For flowers, mix-and-match black and orange-flowered ones. There are numerous varieties of black and orange pansies available. Orange mums are also an excellent choice, because they are long-lasting. Even orange-flowering fuchsias would be suitable.

Spooktacular plants would include those with spooky-sounding names or weird-looking blooms, such as the black voodoo lily.

Design gardens with multiple seasons of interest. Whether you're landscaping a deck with containers or creating a flower border, plan carefully to provide seasonal highlights from spring through the fall. When choosing plants for container gardens, choose ones with multi-seasonal interest, such as the licorice plant. This has gorgeous, felty white to grayish foliage and beautiful cascading branches. By choosing plants like these, the containers will continue to look attractive throughout the fall months.

In the South, summers tend to be long and winters short. That's when gardening books for those special conditions are needed. "Questions and Answers for Deep South Gardeners" by Nellie Neal from B.B. Mackey Books takes the guesswork out of Southern gardening. The author has over thirty years of gardening throughout the South. Arranged by seasons, each chapter begins with insight into the weather conditions, details on what to do in the garden when, and all the basic how-to novice gardeners may need on everything from taking hardwood cuttings to dividing perennials. In addition, there are helpful lists of plants for various purposes and situations. She provides weather-wise tips on how to keep your Southern garden looking its best. At the end of each chapter is a series of Q & A's. Beginners and experienced gardeners alike will benefit from this inspirational volume.

"Gardening Southern Style" by Felder Rushing was published by the University Press of Mississippi. This is another excellent regional gardening book, and was published as a companion volume to the ever-successful public television series by the same name, hosted by the author. Anyone new to Southern gardening definitely needs this book because climate can make a big difference. In the first chapter, the author takes the reader through the various steps of the landscape planning process. That is followed by a helpful section on choosing suitable woody plants for the South. In addition to chapters on other aspects of ornamental gardening, such as lawns and herbaceous plants, there are sections on fruits and veggies as well. This book also features lots of handy tables with useful information. Novice gardeners will find the month-by-month gardening calendar is worth the price of the book. It presents details on what is in bloom and recommended gardening activities for each time period.




Related Articles
Editor's Picks Articles
Top Ten Articles
Previous Features
Site Map





Content copyright © 2023 by Connie Krochmal. All rights reserved.
This content was written by Connie Krochmal. If you wish to use this content in any manner, you need written permission. Contact Connie Krochmal for details.