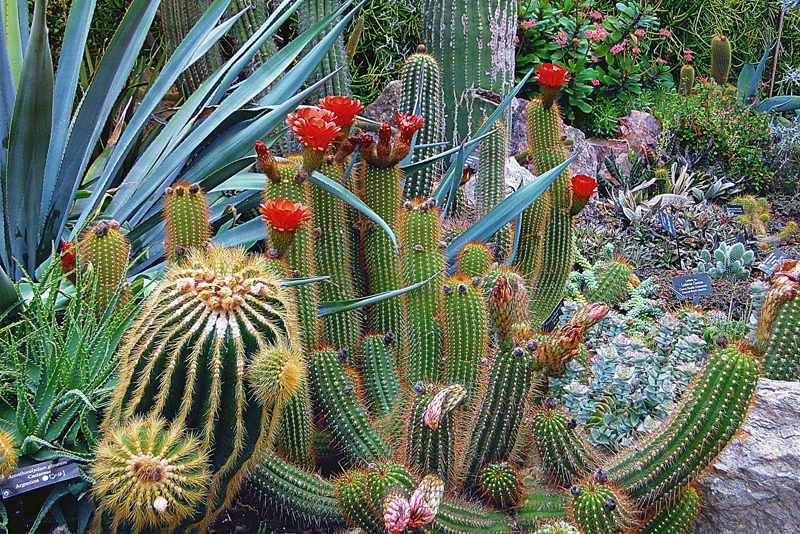 This is a story about how not to move your plants.

Tough love doesn't sound like a promising concept when it comes to plants. Normally, I wouldn't recommend it, but based on my experience with cacti and succulents it did seem to work.

Moving from upstate New York to western North Carolina wasn't any fun. Preoccupied by other chores like selling the house and packing left me with little time to think about what cacti and houseplants I could take with me or how I was going to go about moving them.

I got estimates from three different moving companies, and all of them had the same thing to say. They did not move plants of any kind.

Whatever cacti and succulents I wanted to take would have to go in the car with me. Any that didn't fit would have to be tossed.

The next question I had to consider was how may boxes of plants I could get in the car. My car is a small Ford Escort sedan, so I already knew I wouldn't be able to take a lot. So, this task was put off literally until after the movers left. I jammed everything else I was taking into the trunk of the car, leaving the back seat free for plants. What I didn't realize is just how much space the pots take. At that point I was left with two possibilities. Either take cuttings, or discard the plants I didn't have room for. Neither of these had any appeal. In frustration, I desperately considered taking the plants out of the pots and putting them into clear plastic bags. When I tried this, it worked beautifully. I sealed the bags with rubber bands so the potting soil didn't fall out. As a result, the only ones I had to discard were an aloe and some small pots of Christmas cactus cuttings I had taken in the spring. .

The cacti and succulents weathered the two-day drive to North Carolina just fine. I arrived on time to attend the closing on the new house, and got the keys. After unloading the plants, I set the bags on the kitchen counter. They remained there for about a day and a half until the movers brought my shipment and found the box with empty flowerpots I had packed.

The final chapter on this story took place this summer. Once the danger of frost was past, I set the pots on a shady corner of the front porch where the sun comes in during a few hours of the evening. The plants really took off. One that had never bloomed before was so floriferous. Did the move have anything to do with this? I will never truly know. Maybe they like the warm, humid weather here in the Carolinas. After all, most of these are jungle cacti. On the other hand, they might have been responding to their rough treatment during the move.






This site needs an editor - click to learn more!


Editor's Picks Articles
Top Ten Articles
Previous Features
Site Map





Content copyright © 2023 by Connie Krochmal . All rights reserved.
This content was written by Connie Krochmal . If you wish to use this content in any manner, you need written permission. Contact BellaOnline Administration for details.