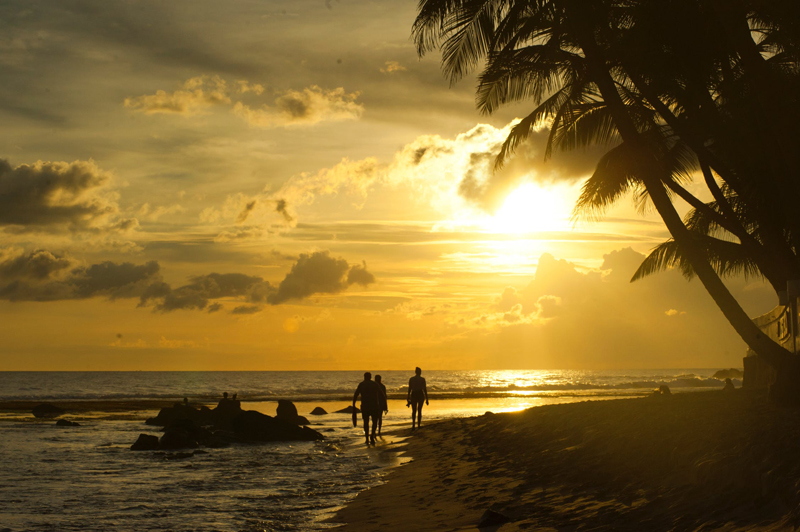 Throughout the Caribbean, Johnny Cakes are a ubiquitous presence, either as a cheap street food or prepared at home. They are one of those incredibly simple items that everyone seems to feel extremely strongly about and each person has their own intransigent take on what ingredients to use and how to prepare.
When it comes to the origin of the Johnny Cake, there is a lot of confusion, not least because North America has its own Johnny Cakes. However, the North American version was a riff on the Native American cornmeal flour cakes cooked on a hot stone or in front of an open fire. These were then adapted by the European settlers. The term first crops up in official records in the early 18th century and might even be a corruption of the English "Bannock" bread, but all assumptions involve a considerable tussle between fact and hypothesis.
None of this applies in the Caribbean, where Johnny Cakes are fried, not baked. The Caribbean version is more likely a corruption of the term "Journey Cake", an unleven bread which could be carried to work, eaten by itself or stuffed with a filler.
In St. Maarten, the island's national dish is Chicken leg and Johnny Cake, while Jamaica, St. Croix, the Bahamas, Trinidad and Tobago and others all lay claim to this humble starch as part of their national heritage.
Johnny Cake
Essentially, a Johnny Cake is just flour, cornmeal, baking powder and salt, worked into a dough with some vegetable oil and water. Leave the dough to stand for half an hour, knead thoroughly, then roll into balls that fit snugly into the palm of the hand. Flatten each ball with a rolling pin and fry in hot oil for as long as it takes for the roll to puff up and the outside to form a crisp shell. Drain off the excess oil and either eat them hot or slice open and stuff with saltfish, ground meat or cheese and ham.
In Jamaica, Johnny Cakes are also called Fried Dumplings ( as opposed to the boiled dumplings that make their way into stews), while the Dominican Republic has a national love affair with "Yaniqueques" served on most street corners, sometimes cooked in a rudimentary drum, for little more than loose change, and usually wolfed down for breakfast with boiled egg, salami or even spaghetti in tomato sauce.
Trinidad's legendary Shark 'n Bake, a popular beach snack at Maracas Bay, is a delicious marriage of starch and protein, with deep fried dough stuffed with fried shark fillet and doused in hot sauce and coleslaw.
In these times of flaccid supermarket bread with no flavor, the Johnny Cake endures as a simple, natural alternative, recreated in Caribbean expat kitchens the world over.


Related Articles
Editor's Picks Articles
Top Ten Articles
Previous Features
Site Map





Content copyright © 2023 by Nick Marshall. All rights reserved.
This content was written by Nick Marshall. If you wish to use this content in any manner, you need written permission. Contact Nick Marshall for details.