Pictured Rocks National Lakeshore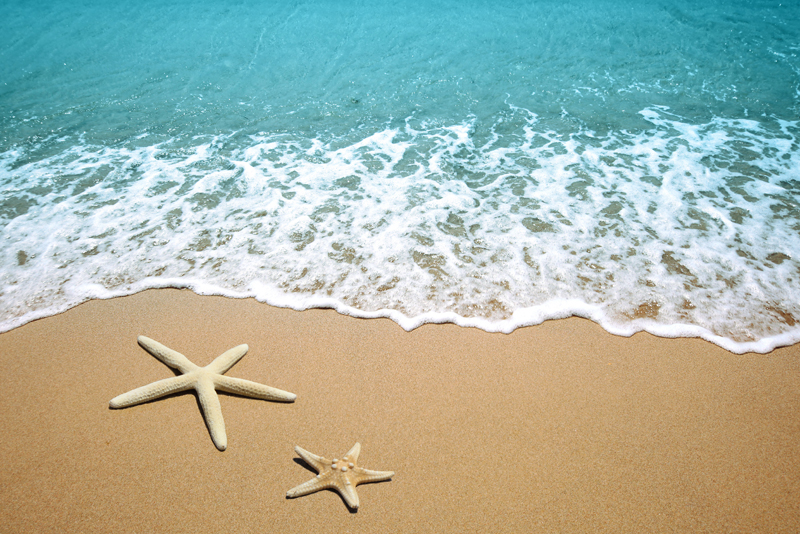 In 1966 the United States Congress passed a law establishing our country's first national lakeshore on Michigan's Upper Peninsula. After a lengthy study of the over 5,000 miles of shoreline along the Great Lakes, the National Park Service and the Department of Interior decided on a 42 mile stretch along the Lake Superior shoreline. So unique and spectacular was the scenery along this stretch of shoreline that the 42 miles of lakeshore along with some 73,000 acres of land that encompasses the lakeshore was designated as the Pictured Rocks National Lakeshore.

Once you've seen the towering, color-streaked, sandstone cliffs you'll understand why the lakeshore was named Pictured Rocks. The steep cliffs, sculpted by ancient glaciers, are painted by the mineral-rich groundwater that seeps down the cliff face. With Mother Nature as the artist, and the cliffs as her canvas, varying shades of brown, tan, and ochre, from minerals such as; iron, copper, and manganese, leave a color washed palette of sweeping brush strokes in a masterpiece only nature could paint.

From the friendly little town of Munising, in Alger County, you can enter the western gateway into the Pictured Rocks National Lakeshore either by land, or water. Since its designation as a National Lakeshore the scenic beauty of Pictured Rocks has been preserved yet made accessible to visitors by boat tours, motor vehicle, camping, hiking, private watercraft, and a wide variety of winter activities. The National Lakeshore is truly a four-season recreation area for all to enjoy.

Pictured Rocks is a place of amazing natural beauty. From its colored sandstone cliffs, beaches, dunes, waterfalls, and woodlands, it invites visitors to explore and discover its many layers. Scenic overlooks and walks along the beaches provide breathtaking views of Lake Superior, the largest freshwater lake in the world. Miles of hiking and walking trails meander along the lakeshore, or deep into the forest. The Lakeshore Trail runs the 40-mile length of Pictured Rocks National Lakeshore and is a part of the North Country National Scenic Trail (NCST) system. The NCST boasts a length of over 1,200 miles from New York to North Dakota and includes some of our nations most scenic landscapes.

If you prefer taking in the scenery from the deck of a boat you'll find 2-3 hour boat cruises available. You can find a comfortable seat onboard one of several boats provided by Pictured Rocks Boat Cruises to enjoy the beautiful rock formations, beaches, bays, caves, and lighthouses along the Lake Superior shoreline. Boat Cruises are available from Memorial Day weekend thru mid-October. Glass bottom shipwreck boat tours are also available in the Alger Underwater Preserve, located in Munising Bay. The glass bottom boats give visitors an eerie, and up-close look at intact shipwrecks on the lake floor.

Alger County is a visitor-friendly haven for those who want to spend some quality time in the great outdoors. There are plenty of lodging choices from modern motels such as the cozy Comfort Inn in Munising, the lovely Timber Ridge Lodge in the heart of Hiawatha National Forest, or kick back at a quiet lakeside cabin. When it's time to eat you can find a seat at a local eatery, such as Foggy's Steak House & Lounge, where you can grill your own steak just the way you like it, or try the out-of-this-world fried breadsticks at Sydney's Restaurant. Don't forget to try the local fast food, a pastie from Muldoons.

Whether you enjoy warm weather, or cold weather outdoor recreation, you won't be disappointed by a visit to Pictured Rocks National Lakeshore. Be forewarned, one visit to the natural beauty of Michigan's Upper Peninsula is rarely enough for anyone.

For more information visit: www.nps.gov/piro, or by phone, 906/387-3700 or visit www.munising.org.

You Should Also Read:
Winter Fun In Michigan's Upper Peninsula
The Soo Locks of Sault Ste. Marie
The Great Lakes Shipwreck Museum


Related Articles
Editor's Picks Articles
Top Ten Articles
Previous Features
Site Map





Content copyright © 2023 by Hazel M. Freeman. All rights reserved.
This content was written by Hazel M. Freeman. If you wish to use this content in any manner, you need written permission. Contact Hazel M. Freeman for details.