Celebrate With Holiday Plants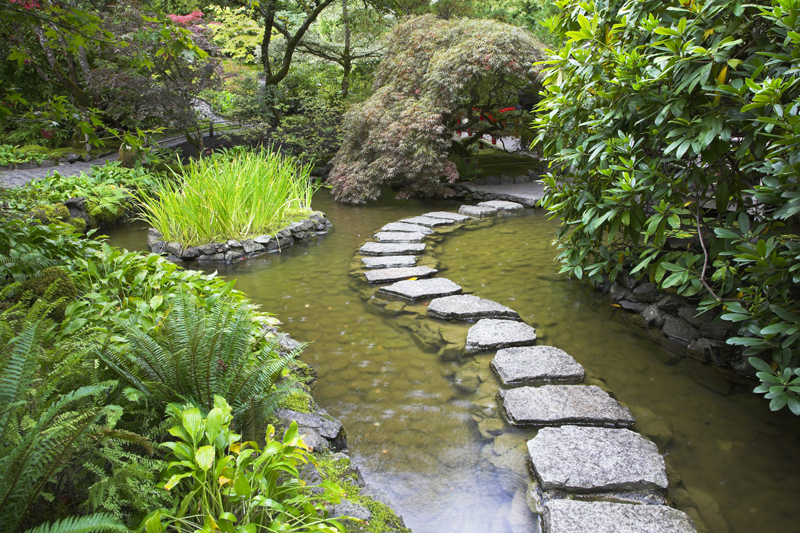 Nothing says Christmas like the pungent smell of pine resin. But quite a few flowering plants are also associated with the holidays.

Though poinsettias are probably the all-time favorite holiday flower, others would include the Christmas cactus, amaryllis, paperwhites, and cyclamen. Even azaleas in shades of white, pink, and red are used for holiday accents. Of the other forced bulbs, red tulips are popularly used for the season. And forced hyacinths are really gaining in popularity as well. These are often for sale in garden centers for the holidays.

Concerning evergreens and foliage plants, the Norfolk Island pine and
rosemary are both great as they make ideal indoor plants for sunny windows once the holidays are over. So I recommend their use as table-top Christmas trees. One of my favorite foliage plants for the season is variegated and small-leaved ivies trained as topiaries. These are often trained in the shape of season motifs, such as trees, stars, and the like.

For an unusual touch of color, look for the miniature holiday African violets in garden centers. Some larger supermarkets with floral departments may also carry them. These are often sold in special holiday planters shaped like Santas and snowmen.

Many other types of containers are suitable for holiday plants. One of my favorites is the attractive wooden crates Clementine citrus is sold in for the holiday season. When lined with sphagnum peat moss, these make great wooden planters. Place potting soil over the moss, carefully remove the plant from its original pot, Insert the plant in its new container, and add more potting soil if necessary. For a finishing touch, tie a bow around the crate or wrap the sides of the crate in foil-lined Christmas wrap. I wouldn't put foil on the bottom as this might retard drainage when you water the plant. Coordinate the color of the flowering plant to blend with the bow or foil wrap. For a pink cyclamen, I would use a gold or silver ribbon.

Other suitable plant containers would be wicker baskets, brass tubs, galvanized tins, and enamel pots. Many other specially decorated pots and containers are available with holiday motifs. Be sure that whatever you select has drainage holes. Otherwise, treat it as a cache pot so the plant can be left in its original pot and removed from the outer pot for watering. Leaving the inner pot in the cache pot while you water isn't a good idea.

Many novelty types of poinsettias are now sold for the holidays, including a lovely medium pin-flowered one called Goldstar Pink. People do like the new and unusual poinsettias, but you may have to go to a garden center since most large chain stores routinely stock mostly solid reds. If you have a particular type in mind, call the garden center and ask that one be set aside for you. Unusual ones are often in short supply.

Poinsettias with the curly, fancy bracts are really becoming widely known now. Several universites conduct poinsettia trials of new varieties, and hold open houses, usually in early December, to allow people to see these new varieties.

In the future you may see poinsettias sold as a cut flower. Cut stems are quite long-lasting, up to a couple weeks. The novelty types with unusual bracts will probably be the ones to be sold as cut flowers. For the moment, cut flower trials are still underway with this potential holiday cut flower.

Holiday cactus are widely available during the season, but as I plan on giving these more comprehensive discussion in another column, I will only mention the Thanksgiving and Christmas cactus for the moment.

As much as I like the vivid nature of poinsettias, I prefer the exquisite beauty of cyclamens for the holiday season. Their silver-tinged foliage adds a special touch to the holidays. Pink and white flowering cyclamen are perfect for the holidays. But they are available in shades of mauve and purples as well. Some, but not all, are fragrant. So if you want this feature be sure to sniff the blossoms prior to buying a plant.

Another flowering plant often seen during the holidays is the azalea. Most often, the ones I've seen tend to be in tones of red, pink, or white. If you plan on planting it outdoors after the holidays, be sure to check the label in the pot for the hardiness zone listing. Not all azaleas will be hardy in the Carolinas. They are especially nice when placed on a plant stand or used as a centerpiece.

Though I may prefer cyclamen, others delight in the beauty of other holiday plants like poinsettias.





Related Articles
Editor's Picks Articles
Top Ten Articles
Previous Features
Site Map





Content copyright © 2023 by Connie Krochmal. All rights reserved.
This content was written by Connie Krochmal. If you wish to use this content in any manner, you need written permission. Contact Connie Krochmal for details.