Holiday Gifts for Gardeners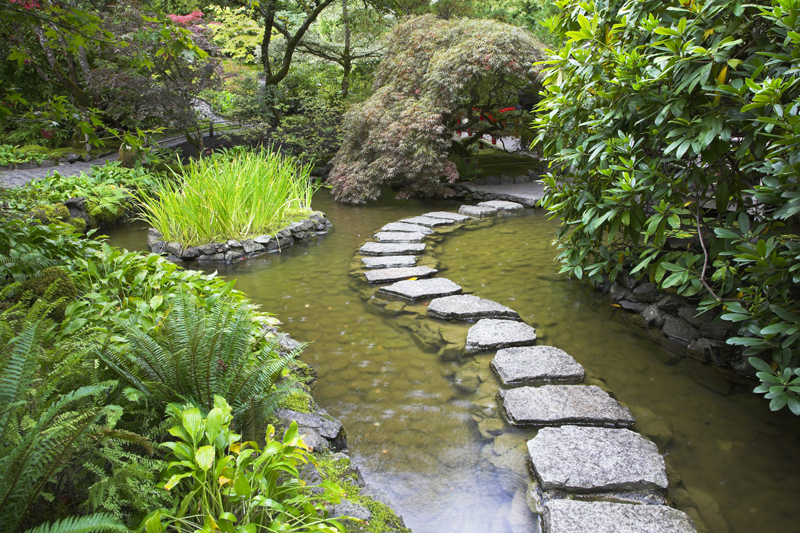 For many people, shopping for holiday gifts is a real chore. Luckily gardeners are very easy to please. There are many meaningful items, including handmade gifts.

Gift items need not be expensive. They can be something as simple as garden or kitchen calendars. You won't go wrong if you choose the 2005 "American Wildflowers" calendar by award-winning Canadian photographer Bela Baliko. His specialties are nature and wildlife. This title features gorgeous photos of columbines, trilliums, and other native species. Look for the link on this page to see a complete listing of his calendars, including many Canadian titles.


For 2005, Graphique de France released "In the Garden Wall Calendar." The tranquil scenes from this calendar are sure to inspire a feeling of calm in busy people. It features delightful intimate views of gardens in the English romantic style.

Among its many offerings for 2005, Portal Publications offers "Secrets of Monet's Garden Wall Calendar" by award-winning photographer and writer Derek Fell. It features additional monthly inset photos of Monet's impressionist garden. In the sidebars for each month, Fell features advice on designing an impressionist garden in Monet's style along with gardening tips.

For the kitchen, Browntrout Publishers released a number of suitable calendars. The "Kitchen Cuisine Mini Calendar" features gorgeous still life photos of seasonal foods by Patricia J. Bruno, and only requires about a foot of space—small enough to fit on the wall behind the kitchen counter.

Browntrout's wall version is ever so delightful. "The Kitchen Calendar" features beautiful displays of garden produce and other culinary scenes by Christel Rosenfeld. The one for April showing Easter bunnies is worth the price of this calendar. This version features a bonus image with a four-month planner, in essence making it a 16-month calendar.

Gardeners are always thrilled to receive handmade gifts, including everything from handmade greeting cards to things for the garden. Make a set of note cards, which can be used throughout the year, using "Create Your Own Greeting Cards." This was edited by Courtney Nolan, and is one in Adams Media's Everything Crafts series. This book features a number of greeting cards with garden-related themes. For each project, there are simple and easy, full-illustrated instructions. The projects feature various different techniques that are suitable for beginners.

Fox Chapel Publishing has several books of interest. They recently released "Woodworking Projects for Women" by Linda Hendry. Featuring full size patterns, it has 16 simple, easy projects for the home and garden. This title includes full size patterns. Another title that will be interesting is the "Great Book of Fairy Patterns" by Lora S. Irish. This is the ultimate design sourcebook for artists and craftspeople. It features over a hundred patterns, some of which are suitable for garden decorations as well as ones suited to quilts, woodworking, and other mediums. Appropriate for craftspeople of all levels, the projects feature various alternatives, such as different poses, settings, and outfits. Those interested in fairy gardens will also enjoy the introductory chapter on the history of fairies.

Woodworkers can come up with all kinds of handmade gift items for gardeners ranging from small ones to landscape projects. "Outdoor Living-the Ultimate Project Guide" from Landauer Corporation lives up to its title. There is no better book around on landscape construction and furniture. It offers complete, illustrated, step by step instructions on garden structures, decks, garden furniture, and other items. Who wouldn't want to receive a handmade cedar bird feeder, tool tote, or an Adirondack chair? The landscape projects include patios, walkways, walls, fences, gates, and decks. There are also ideas for sheds, arbors, sheds, greenhouses, and cold frames as well.

Those who love to create handcrafted gifts will find artist/designer Debbie Mumm's books are wonderful sources of ideas. Her latest, "The Creative Woman," features 32 projects using various craft techniques. A whole chapter is devoted to garden-inspired themes. Among the garden-related items are floral wall quilts, wall art, a flower pillow, a decorated planter, and a painted potting bench. For each project, Mumm includes complete, illustrated, step-by-step directions and patterns.

The fabric and fiber arts bring many opportunities to create handmade holiday gifts. You won't go wrong if you choose the projects in Kumiko Sudo's new book from Breckling Press. This Japanese fiber artist is widely known for her quilts and books. "Flower Origami-Fabric Flowers From Simple Shapes" features quick projects that require about an hour or so to finish. With this technique, 3D flowers are made by folding and tucking fabric into appropriate shapes. The resulting flowers are used to decorate hats, scarves, totes, pillows, and other objects. This title features easy, step by step directions and patterns for 20 projects.

Some of the best gifts come in a jar, and they're popularly known as gifts in a jar. This idea has gained popularity in recent years, commonly filled with cookie mix or seven bean soup being among the most common ingredients. When it comes time to fill the gift jars, the place to go is Cookbook Resources LLC. They published "Brownies in a Jar-Brownie Recipes for Ingredients in a Jar," which features more kinds of brownie recipes than one can imagine. In the introduction, they provide all the directions you'll need to create eye-catching gifts, including ideas for decorating the jar top, ribbons, and gift tags. It features 25 different brownie recipes with six tags on which the baking directions appear. Forget about going to the mall for Christmas shopping. With a case of canning jars, and the ingredients for brownies, you can create time-saving gifts for busy people on your list.

You Should Also Read:
Bela Baliko
Debbie Mumm
Browntrout Publishing


Related Articles
Editor's Picks Articles
Top Ten Articles
Previous Features
Site Map





Content copyright © 2023 by Connie Krochmal. All rights reserved.
This content was written by Connie Krochmal. If you wish to use this content in any manner, you need written permission. Contact Connie Krochmal for details.