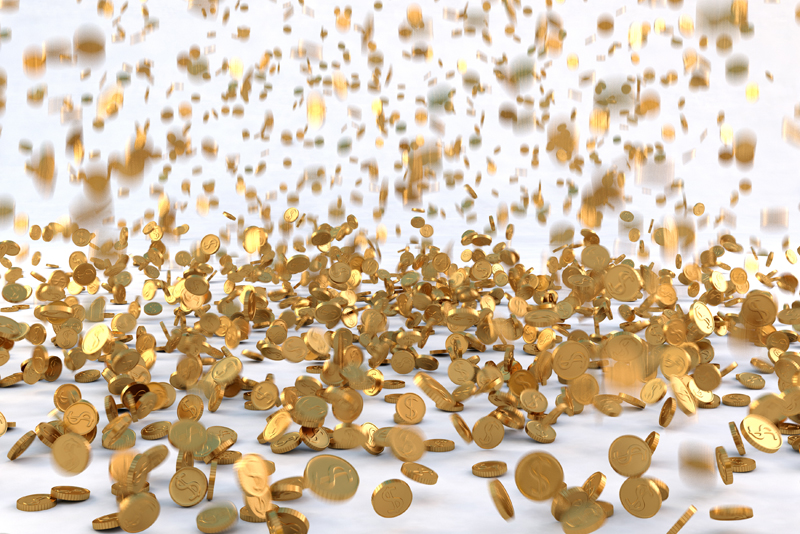 Queen Victoria appeared on the large Canadian one cent coin in the year 1858. This penny weighed 4.54 grams and had a plain edge. The metal content was 95% copper, 4% tin, and 1% zinc. The diameter was 25.40 millimeters. Leonard C. Wyon was the designer of both the obverse and reverse sides. 1859 was the last year this series was issued of a youthful Queen Victoria portrait.

Nine years after Canada's Confederation in 1867, Queen Victoria's older looking portrait was placed on to the 1876 penny. There are four different varieties of this new portrait. The reverse had three varieties. The weight was increased to 5.67 grams, and the metal alloy slightly changed to .955 copper, .030 tin, and .015 zinc. These coins were made on a yearly consistent basis starting in 1890. A small mint mark(H) can be found on some issues. These are from the Heaton, England Mint.

The year 1902 was the first year that King Edward VII first appeared on the Canadian penny. G.W. DeSaulles designed the obverse for this one cent coin. The small leaves of the Victorian variety was continued for the reverse.

In 1911, King George V was introduced on to the penny. The words DEI GRATIA were obmitted on the first year of issue. These words are translated to: "by the grace of God". The Canadian people were very unhappy about this decision. In 1912, the letters DEI GRA were placed on to the obverse. Sir E.B. MacKennal had designed this coin. The reverse design was engraved by W.H.J. Blakemore. This type of penny was produced until 1920. The small Canadian one cent coin replaced it in that same year.


Editor's Picks Articles
Top Ten Articles
Previous Features
Site Map





Content copyright © 2022 by Alan Daigle. All rights reserved.
This content was written by Alan Daigle. If you wish to use this content in any manner, you need written permission. Contact Gary Eggleston for details.