Garden Books for Holiday Gifts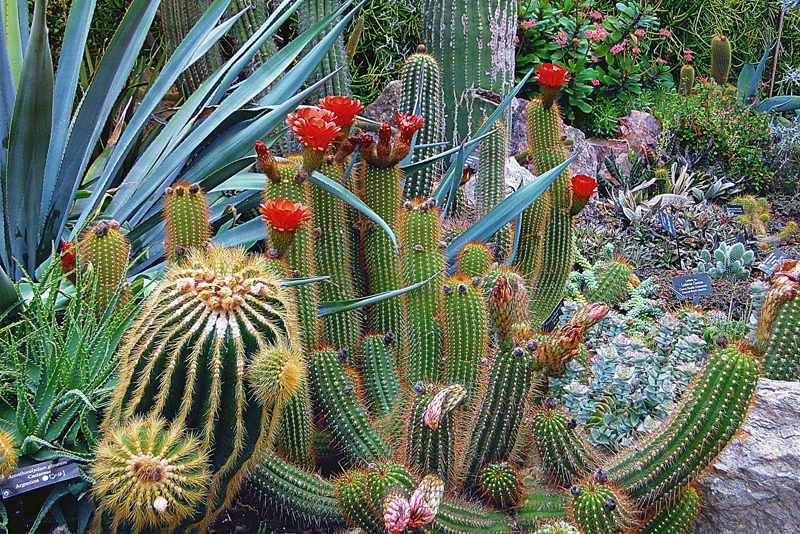 Many people give books or music for holiday gifts. Compared to other months, sales of these items double during December. It's hard to go wrong when you choose books. Stores have lots of gardening titles from which to choose.

Those with an interest in gardening history will treasure "Gardens of the New Republic" by Lucinda A. Brockway et al from Bright Sky Press. This title is about the 19th century historic gardens of Newburyport, Massachusetts. These romantic gardens often featured rose gardens, and summerhouses. This book is beautifully illustrated with historic photos as well as contemporary ones of the restored gardens. It provides profiles, and in-depth looks and historic design plans for the different gardens in the area.

"20th Century Garden and Landscape Architecture in the Netherlands" by Gerritjan Deunk from NAi Publishers is a comprehensive title that devotes a chapter to every decade. It features gardens by pioneering garden designers, such as Piet Oudolf, and others in the ecological gardening movement. The gardens include both public and private ones, including hunting lodges, sculpture gardens, and natural gardens. They're illustrated with maps, sketches, and photos, some of which are historic.

Anyone who likes Japanese gardens and bonsai will be delighted with "Suiseki-the Japanese Art of Miniature Landscape Stones" by Felix G. Rivera from Stone Bridge Press. The author is founder and instructor of the California Suiseki Society in the San Francisco area. Readers can become acquainted with the fascinating history of suiseki, where to collect the stones, how to choose them, how to make wooden bases, and how to display them properly.

Wildflower fans and those interested in poetry would love "The Wildflower" by Bette Woolsey Castro from Fulcrum Publishing with an introduction by Lady Bird Johnson. The royalties from this book benefit the National Wildflower Research Center. It features Castro's touching poetry, and artwork depicting the wildflowers. Castro is a founding trustee of the Center.

With Johanna Strange, Richard "The Bugman" Fagerlund has written his new subject on bugs." The Bugman on Bugs-Understanding Household Pests and the Environment." A board-certified entomologist at the University of New Mexico, he writes a nationally syndicated newspaper column on bugs. This book is as entertaining as it is informative, and tackles bug symbolism, insect phobia, and more facts on bugs than you can imagine ever existed. For those interested in minimizing their exposure to toxic pesticides, this book is required reading. It was published by the University of New Mexico Press.

We may take light for granted, but plants couldn't exist without it. Michael Gross tackled this complex subject in "Light and Life," published by Oxford University Press. He explains how all living things are guided by light, and how different organisms perceive it in different ways. Learn how the process of photosynthesis developed, and about the various creatures that glow in the dark. Gross is Science Writer in Residence at Birkbeck College, London.

Some gardeners may choose to simplify things by banishing dogs from their gardens, but the folks at Dogwise beg to differ. They published "Dog Friendly Gardens-Garden Friendly Dogs" by Cheryl S. Smith. Beautifully illustrated in color, it explains how to design gardens with your dog in mind. In addition, there are helpful tips on training the dog properly in the garden so that it doesn't dig or perform inappropriate behaviors in the wrong place. The author has written a number of other books on dogs and gardening.

The University of Alberta Press and the Hawaii Press co-published "A Painter's Year in the Forests of Bhutan" by A.K. Hellum. This gem of a book features gorgeous botanical art by the author. He traveled to this little-known area to consult on a forest management project. This book reads like a journal in which he shares the spectacular beauty of the place along with the difficulties he encountered, providing the fascinating background for each painting. He includes many kinds of plants that readers will find familiar, such as rhododendrons and iris.

Marjolein Bastin, a Dutch-born artist known worldwide for her nature-inspired watercolors, is profiled in "View From a Sketchbook-Nature Through the Eyes of Marjolein Bastin," from Stewart Tabori & Chang. For the book Tovah Martin, garden writer and editor, spent time with the artist, and reveals her passion for nature and the American prairie. The book features nearly a hundred watercolors along with entries from her journal.

Those planning water gardens would welcome "Building Garden Ponds" by Bryan Hirst. Published by Voyageur Press, this helpful book includes plans and complete, color-illustrated directions for ten different styles of ponds, including container gardens. These have cross-section drawings and lists of materials. Along with that, the author features complete details on designing, planning, and planting the garden as well as information on how to maintain it properly.

"Professional Interior Plantscaping" by Barbara L. Collins from Stipes Publishing brings rare insight to the subject of indoor plants. Since most homes don't provide ideal growing conditions for houseplants, this book can increase our chance of success. Most of the book consists of the individual plant profiles, which include complete cultural information and care, plant problems, bloom period, related species, plant care, the factors that make interiorscape plants successful, and the history of interiorscaping.

"A Naturalist's Guide to Forest Plants-an Ecology for Eastern North America" by Donald D. Cox from Syracuse University Press features illustrations by Shirley A. Peron. It is the ultimate guide to eastern forests. It enriches our knowledge of the individual plants (even algae) making up the forests, and the crucial roles they play in the ecosystem. Illustrated with line drawings, this reader-friendly book uses no jargon, and answers all the questions people have about trees, how they grow and behave
throughout the year, and how they adapt to different growing conditions.

Few plants warrant an entire book, but khat is no ordinary species. A psychoactive drug, this is widely grown, consumed, and exported in parts of Africa. Ohio University Press has published a groundbreaking book on this plant. "Khat-Leaf of Allah & Agricultural Transformation in Harerge, Ethiopia, 1875-1991" is by Ezekiel Gebissa. This is part of the Eastern African Studies series. The author provides an in-depth look at the plant, and how it came to replace coffee as the main agricultural commodity in Harerge, Ethiopia in a little over a century. The author reveals how the drug, which was once used by only the elite, is now widely used popular throughout the region.


This site needs an editor - click to learn more!


Related Articles
Editor's Picks Articles
Top Ten Articles
Previous Features
Site Map





Content copyright © 2023 by Connie Krochmal . All rights reserved.
This content was written by Connie Krochmal . If you wish to use this content in any manner, you need written permission. Contact BellaOnline Administration for details.