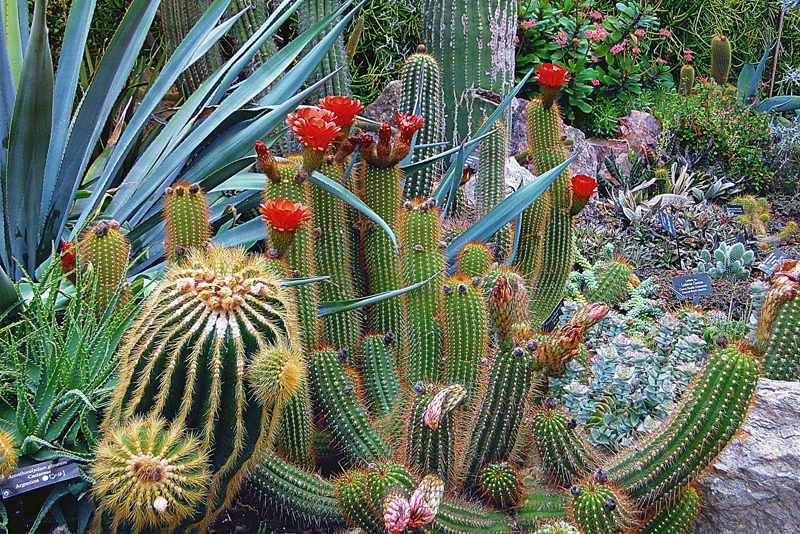 At first glance, the Pachypodiums are intriguing plants because they don't resemble other succulents.

The unusual appearance is partly due to the presence of the swollen base, which is called a caudex. A caudex is a special kind of plant structure that enables the plant to survive under extremely harsh, dry conditions.

Instead of totally relying on succulent stems or leaves for water storage, these succulents use the caudex, which looks like an oddly shaped, thickened base.

These are members of the Apocynaceae family, which is also unusual for succulents. They're native to parts of Africa. Let's look at a few of these species.


Club foot (Pachypodium lamieri)

Originally native to Madagascar, the club foot has a spindle-like base from which a stem-like columnar arises. Under good growing conditions, this can be nearly ten feet in height. In cultivation, this usually gets to about three feet or so tall. Normally, this species will have no branches. As is the case with some Euphorbias, this has spines arranged in irregular patterns over the body. These happen to be pink.

The club foot is noted for its crown of attractive foliage. Towards the top of the column in a neat cluster, these leaves occur in a spiral pattern. With a leathery texture, the dark green, shiny foliage is lance shaped to strap-like. Along the center of the leaves is a white line.

Under good growing conditions, club foot can produce funnel or tubular flowers, which are fairly small.

This species can be grown from seed.


Pachypodium lealii

This species features a club-like trunk or caudex. From this arise shrubby or tree-like branches. This plant has sharp spines on the branches. It produces long, slender foliage and white blossoms. There is a variety with a particularly large caudex. This is native to South Africa.


Pachypodium rosulatum

A low growing species, this also features a thick, shortened caudex. With forked stems, this branching plant has spines along the stems. Opening on long, slender stalks, the vivid yellow, oddly shaped flowers open in small clusters towards the top of the stems. The flowers are very attractive.

Under good growing conditions, this can reach nearly ten feet in height.


Pachypodium succulentum

This plant is noted for its caudex. It has numerous stems. A spiny species, this has strap-like foliage that can grow to be over three inches in length. This has pink blossoms.


Pachypodium windsoria

A very dwarf variety, this has a caudex from which numerous short branches or stems are produced. This species features very small spines and a very rough textured skin. It produces red flowers. It is native to Madagascar.

This site needs an editor - click to learn more!


Related Articles
Editor's Picks Articles
Top Ten Articles
Previous Features
Site Map





Content copyright © 2022 by Connie Krochmal . All rights reserved.
This content was written by Connie Krochmal . If you wish to use this content in any manner, you need written permission. Contact BellaOnline Administration for details.