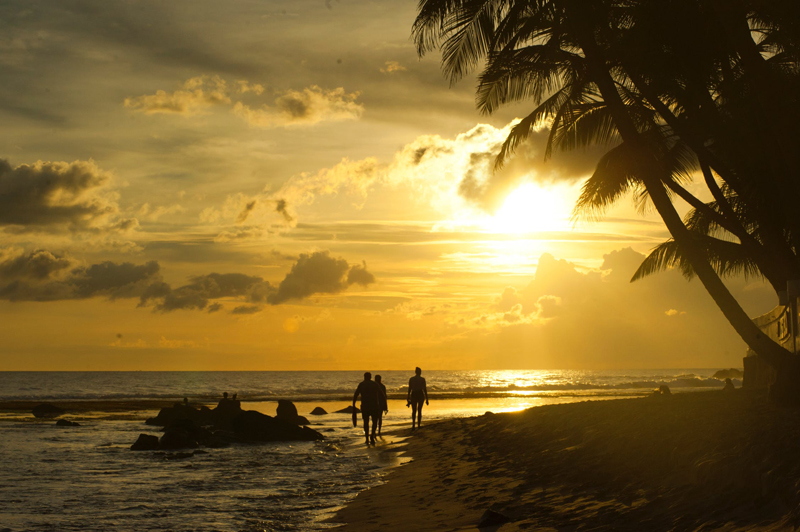 The Caribbean has produced two Nobel Prize winning authors and an ever-growing collection of writers with distinctive voices. While books such as Herman Wouk's 'Don't Stop the Carnival' and Jimmy Buffet's lyrics epitomize the experience of the tourist in the region, the following authors present the experience of growing up in the Caribbean.

Derek Walcott (St. Lucia)
Born in St Lucia but closely associated with Trinidad and the UK, Walcott is a modern poet and playwright with a style influenced by and reminiscent of T.S Eliot. While many of his poems take on epic themes, some of his shorter poignant poems are steeped in the Caribbean. Recommended: After the Storm, Midsummer Tobago, Night in the Gardens of Port of Spain, The Sea is History.

V.S. Naipaul (Trinidad)
From his native Trinidad, Naipaul captures the culture clash between Trinidad, Indian and British colonial culture in majestic prose. He has been referred to as the greatest living writer in the English language and is an imposing contemporary philosopher. While his best known work A House for Mr. Biswas and Miguel Street paint an immersive tableau of Trinidad life, Naipaul is also acclaimed for his heavyweight studies of India and Africa, such as An Area of Darkness and A Bend in the River.

Linton Kwesi Johnson (Jamaica)
Raised in Jamaica, Linton Kwesi Johnson is a dub poet who has popularized his patois-driven style in the UK. Best known for his biting satires of the Thatcher era, Johnson vocalizes the experience of living away from the Caribbean. With his free flowing, modern style, Johnson closely complements the 'toasting' style of Jamaican dancehall and ragga DJs. Many of his poems are available online in spoken word format, but Tings 'an Times and Inglan is a Bitch are among his most famous works.

George Lamming (Barbados)
Another poet and author who found wider recognition through the BBC Caribbean Voices program (also Naipaul and Walcott), Lamming remains one of the most widely read authors within the region. His works treat the theme of exile and identity in powerful, vibrant language. His early novel In the Castle of My Skin remains a seminal work.

Aimé Cesaire (Martinique)
Along with French Caribbean writers Frantz Fanon and Maryse Condé, Cesaire is not simply a writer but a cultural and political phenomenon. In novels such as Cahier d'un Retour au Pays Natal, Cesaire tackles the conflicts and inconsistencies of the colonial existence and the need to establish an identity in a post-slavery landscape. All three writers established French Caribbean literature as a genre in its own right, relying on Creole, local imagery and the unique perspective of these islands' heritage.




Related Articles
Editor's Picks Articles
Top Ten Articles
Previous Features
Site Map





Content copyright © 2023 by Nick Marshall. All rights reserved.
This content was written by Nick Marshall. If you wish to use this content in any manner, you need written permission. Contact Nick Marshall for details.