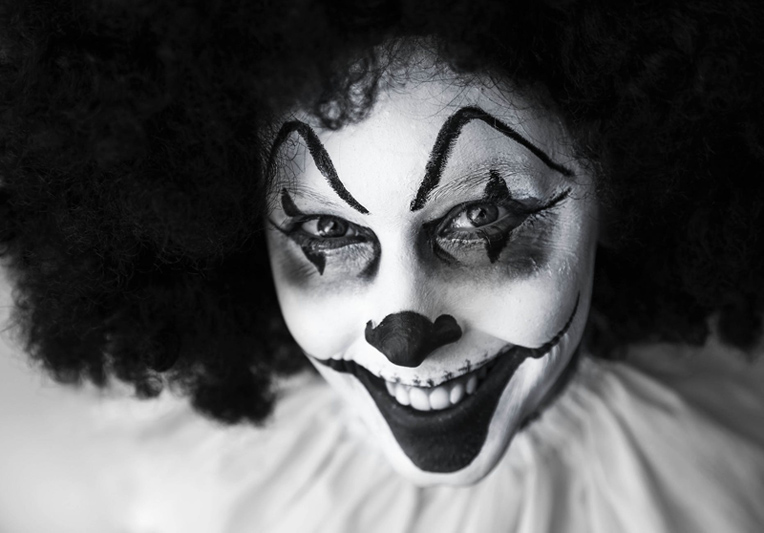 Directed by Jay Levey
Written by Al Yankovic and Jay Levey
Release Date: 21 July 1989
Running Time: 97 Minutes
Editor's Rating: 4 out of 4 Twinkie Wiener Sandwiches


Let me get this right out in the open. I have been a "Weird Al" Yankovic (quotations added because that's the way his name appears on his albums) fan for as long as I can remember. When I was in grade school, I remember somebody bringing an old boombox and their Bad Hair Day cassette during recess. We walked around with that kid, blaring "Amish Paradise" across the playground like we were the baddest little mofos on the planet. He was the guy who taught me not only could songs be funny (as in, kinda weird when you think about them, a la "The Little Old Lady Who Swallowed a Fly" rhyme), they could make me laugh out loud while still sounding like something you'd never hear on a Raffi song. Year after year, decade after decade, Al has been the guy adding the zip whistles and and fart noises to the zeitgeist, and I've been cracking up right along with it.

So what kind of movie should you expect from a guy with song titles like "Party at the Leper Colony," "Livin' with a Hernia," "Fat," and "Polka Party?" I think I kinda answered the question myself, but I'll summarize: It's insane. Part spoof, part cornball b-movie, UHF is the story of George Newman (Yankovic), a man with a boundless imagination and a natural aversion to manual labor. He gets gifted a run-down UHF public access station from his Uncle with a gambling problem whose horse just happened to come in. George sees this as a great opportunity, but as he gets underway, he realizes that his dream job is going to end in disaster unless he can get a hit on the air. Then he meets a guy named Stanley Spadowski (Michael Richards), a man with a mop. George doesn't know it, but this Lennie Small doppelganger is about to change his world forever.

This film is pure, unadulterated cheeseball comedy. It is the direct, distilled vision of the thought "What if Weird Al did a movie?" It also helps that Al wrote half of the movie as well, along with the director. One of the funniest things about this film is that the majority of the comedy doesn't come from Al - it comes from Michael Richards. Stanley Spadowski is an adorable manchild with the energy to match George's crazy ideas. Having never really seen an episode of Seinfeld, it made me realize that Kramer used to be funny before he was holy-crap-hide-yo-kids racist. Oh Bohemia, how the nineties doth weep.

That's not to say that Richards is the only reason to see the film. Yankovic does a decent job, even if he's written himself a dull role. However, the one thing that does let Al become "Weird Al" are his extended fantasy sequences aping Raiders of the Lost Ark, his music video for "The Beverly Hillbillies" to the tune of "Money for Nothing" by Dire Straits, and Rambo. They're pure "Weird Al" schtick, goofy, silly, and cartoonishly violent.

All in all, the films stands as a true "Weird Al" movie, and that's good enough for any fan of his stuff. Those who don't really get his stuff or think he's untalented aren't going to get their minds changed by seeing this, but meh, who needs 'em? The "Weird Al" Army stands tall and proud, eating Twinkie Wiener Sandwiches with our Poodle Hats fixed firmly in place, just like the warm, fuzzy feeling we know we're going to get when we ask someone if they want a drink from the fire hose.

Farewell for now, fellow AL-iens.. Rendezvous back at strike base Albuquerque. We attack at dawn.

Nobody who's down with Weird Al read that last sentence. Forget it. Wipe it out of your memory.

**I watched this film via a streaming service I pay for. I was not compensated for this review.**



Related Articles
Editor's Picks Articles
Top Ten Articles
Previous Features
Site Map





Content copyright © 2021 by Ricardo Castano IV. All rights reserved.
This content was written by Ricardo Castano IV. If you wish to use this content in any manner, you need written permission. Contact Ricardo Castano IV for details.