Fruit Buffets in Mekong Delta Orchards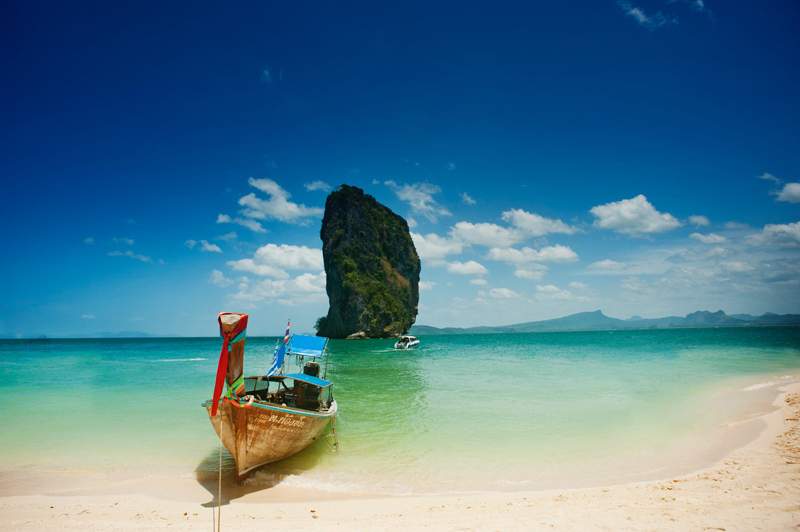 In the Cuu Long(Mekong) Delta eating fruit has a new twist, the belly farm. A belly farm is where tourists go and stay all day and eat all the desired fruit for a set price. The price is VD10,000(US$0.63) adult and VD5,000 children.

There are several islands in the mouth of the Mekong River. Agriculture is the main business on the fertile islands. The farmers raise fruit designated for the markets of Ho Chi Minh City(Saigon). Lately, the profits are decreasing. The farmers being great entrepreneurs created this side business. Local and foreign tourists embraced the "belly" farm.

Signs identify orchards open for business. Some signs are discreet saying, "Orchard Visits Available," others are more direct saying, "To Eat Until You Are Full." The visitors choose by simply walking from the road into the orchard. The deciding factor is usually the type of fruit available. Rambutan, longan and durian are some of the varieties available.

Walk in, pick and eat as much as desired. All picked fruit must be eaten. Sit under a shade tree in the orchard and eat the fresh, delicious fruit buffet. Imagine, picking juicy, red-ripe rambutan off a tree.

A lot of the farmers are more sophisticated. They offer cozy rest areas to eat and sip tea. At others, drink and food are available for purchase. Mekong region specialities, sour fish soup, fried fish and fish soup, are favorites.

The set price allows the fruit lovers to stay all day. The farmer is paid on departure. The locals enjoy weekend visits. They love getting away from the city to the fresh air. Many say the fruit is not the main draw. It is the peace. A place to unwind.

The foreign tourists, after days of visits to other Mekong Delta tourist sites, take a boat ride to one of the islands. They go and talk with other Cuu Long tourists or rest and fill in missing travel journal entries. This is great destination for the South Vietnam traveler in Southeast Asia.

Bon Appetit!

Do you have a Southeast Asia travel value? What do you collect when traveling? Drop in the forum and let us know.



Come back to visit the Southeast Asia Travel site!



Editor's Picks Articles
Top Ten Articles
Previous Features
Site Map





Content copyright © 2023 by Taisha Turner. All rights reserved.
This content was written by Taisha Turner. If you wish to use this content in any manner, you need written permission. Contact Hanny Suriadi for details.