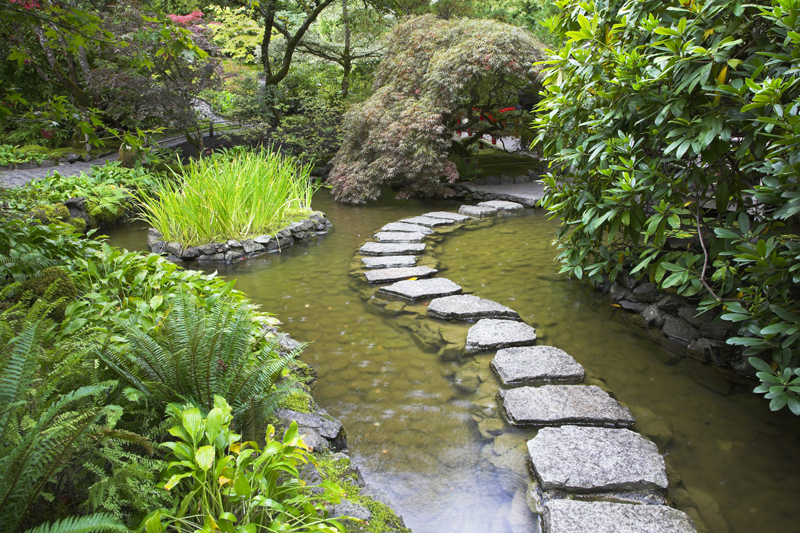 Whether we grow it in craft gardens, edible gardens, or as a colorful landscape plant, corn deserves a place in our gardens.

Maize-should that be maze? No, maize is the word non-English speaking people use for corn.

Sweet corn is only one type of corn. Others include dent, flint, flour, pod, and pop. Sweet corn originated when flint or flour corns underwent genetic changes or mutations.

Less than 1% of the American corn crop is eaten directly as human food. Most of it is used for animal feeds or in industries.

Around 7200 years ago in tropical Central America, Indians domesticated corn, and then it spread from there to North and South America. No wild corn exists as it is entirely dependent upon humans for its survival.

Entire New World civilizations based their very cultures upon corn. When the corn and other staple crops failed due to extended drought or poor environmental conditions, these settlements disappeared. This apparently happened in the Gila Cliff Dwellings National Monument, where the former 13th century dwellings of the Pueblo Indians can still be seen. In many locations, Indians relied on vast irrigation systems, such as canals and water storage systems. They also had special structures like corn cribs for storing corn. At times they also buried corn in underground caches, one of which was found by Pilgrims needing food for the winter. This corn enabled the Pilgrims to survive and celebrate Thanksgiving the next year with the Indians. Indians contributed popcorn to the feast, which colonists learned to eat much as we do puffed cereals. Colonists also received their first sweet corn from the Indians. It was red-kerneled, and tended to stain linens since the color was water-soluble.

Pre-Columbian life revolved around rituals relating to corn. Some of their temples contained life-size corn plants made of gold. The discovery of three perfectly preserved Incan mummies in Chile may help corn scientists studying the history of corn. These 500-year-old mummies were buried with ceramic vessels containing corn and corn liquor. Another means of studying corn has been to use pre-Columbian pottery made from molds created with actual corn ears. The molds preserved the ears so well scientists can compare the kernels and ears to those of modern corn types. I saw such pottery on display at a lecture once and later learned about a marvelous book, "Corn in Clay-Maize Paleoethnobotany in Pre-Columbian Art" by Marly W. Eubanks. This hardcover is available for $49.95 from the University Press of Florida. In this remarkable book she combines botany, archaeology, and art history to add and revise what is known about corn history. Her groundbreaking research marks a new era in research. I highly recommend this book for those with an interest in corn, the food of the gods. She found corn existed in Mexico much earlier than was previously thought.

The oral histories and traditions of the American Indians offer insight into the role corn and other crops played in their cultures. Many of these enlightening stories, legends, and practices are beautifully presented in a touching book, "Brother Crow, Sister Corn-Traditional American Indian Gardening" by Carol Buchanan. This paperback is available from Ten Speed Press for $11.95. It is illustrated beautifully with black and white photos of historic interest. The title refers to Brother Crow from a Yuma story. He brought Sister Corn to the Yumas.

Nature isn't always benevolent as is indicated by the decline of the cliff dwelling settlements in the Southwest. This occurred between A.D. 1200-1500, and apparently could have been due to prolonged drought. The complete story of these lost cultures are examined an in evocative book, "Anasazi Ruins of the Southwest In Color" by William M. Ferguson et al. This is a softcover from the University of New Mexico Press for $32.50. The authors present insights into every aspect of Anasazi life, and examine each ruin in great detail. Helpful maps are provided. Analyses of Anasazi skeletons revealed the majority of the later residents suffered from severe malnutrition, dietary imbalance, and health problems. It is sad to think some of these may have been partially due to an over-reliance on corn.

The fascinating story of corn is told in a wonderfully engaging book by Betty Fussell, a food historian. She wrote "The Story of Corn." Farrar, Straus and Giroux published the original hardcover, but it is now available as a paperback from the University of New Mexico Press. You'll experience history in this groundbreaking, authoritative book. It presents the entire story of corn from the cultural and agricultural to the scientific, including the crucial role it played in the lives of the ancient Native American civilizations. It is illustrated with historical photos and drawings. This book received the Julia Child Cookbook Award from the International Association of Culinary Professionals.

The story of corn is an integral part of Native American culture. This becomes apparent when we read "Buffalo Bird Woman's Garden-Agriculture of the Hidatsa Indians." Published by the Minnesota Historical Society Press, this is by Gilbert L. Wilson. Originally published in 1917, this classic has now been updated with a new introduction by Jeffery R. Hanson, an ethnobotanist and anthropologist. For a number of years, Wilson, an anthropologist, made trips to the Fort Berthold Reservation, and interviewed Buffalo Bird Woman, a Hidatsa Indian gardener who followed the time-honored agricultural techniques used by her ancestors. In addition to information on Native American farming methods for corn and other crops, she shared details on the cultural roles of these plants through ceremonies, songs, and stories. She described the year's activities from planting and harvesting to storing and cooking, and provided traditional recipes.


The story of corn has become recorded in clay-mold pottery and in American Indian culture.



Editor's Picks Articles
Top Ten Articles
Previous Features
Site Map





Content copyright © 2023 by Connie Krochmal. All rights reserved.
This content was written by Connie Krochmal. If you wish to use this content in any manner, you need written permission. Contact Connie Krochmal for details.