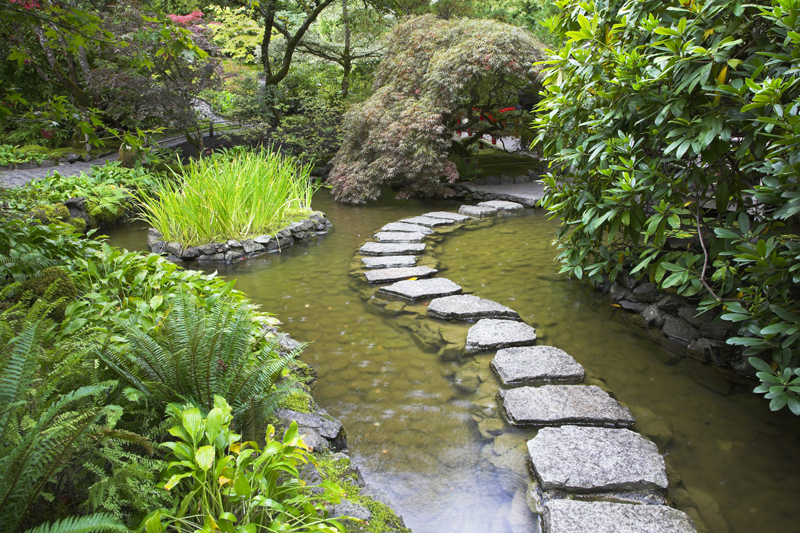 During the winter months when it's too cold to spend time in our outdoor landscapes, the ideal activity is to get involved with indoor plants. Windowsill gardening is a popular year-round activity for many Americans. Over 31 million are active indoor gardeners. Generally my interest in indoor plants peak in the winter months, and this may be true for other indoor gardeners as well. Indoor plant sales begin to go up from January to April at which point they level off.

Often people are looking for higher quality pots that either highlight the plants or serve as interior decorating accents. Many homeowners are concerned enough about home décor to look for attractive containers. So the standard plastic pot may pretty much become a thing of the past if current trends continue.

One type of container that always looks attractive is the woven baskets. These have been increasingly popular the last couple of years. It is easy to see why because there is one to fit most any home's decorating scheme. They are available in natural, rustic tones and decorator colors of every sort. Many feature various motifs, some of which are seasonal for the various holidays.

There are also many very nice wooden indoor planters now available. These tend to be finished very nicely, usually painted and stenciled. Because they are so gorgeous, I prefer to use them as cache pots rather than as actual planters. The wooden planters are often used for herbs in particular.

Regarding cache pots, there are many sizes, colors, and styles available. Using cache pots is a good approach, as you can create a very unified look if you use the same color or style for all your indoor plants. The advantage to cache pots is that you can create an instant new look indoors without repotting any of your plants.

Naturally, indoor plants must be watered. But this doesn't mean we have to put up with any water dripping on the floor or other surfaces. I use a number of pot accessories to avoid that, including cache pots, plant caddys, saucers, and other surface protectors. Saucers are often used, and even these have been updated for a better fit into modern decorating schemes.

The disadvantage to saucers is the potential buildup of moisture under the saucer. Should this occur, the condensation can damage wood surfaces. Avoid this hazard by using caddys or elevated protectors. There are also special items, often called pot feet, sold specifically for that purpose. These tend to be very attractive.

Of the other indoor plant accessories, many lovely styles of mini trellises are now available for pot plants. The scroll type resembling a classic garden obelisk seems to be very popular.

Indoor pot trellises are attractive, and serve a function as well. However, some plant accents are simply used to highlight indoor plants. I prefer to use these on foliage plants. Often these are in the form of figures designed to be hung on the edges of pots or on long stakes. Various brands and styles of these are available.

Pot hangers also tend to depict animals. I especially like the butterflies and ladybugs, but there is surely one to suit everyone's individual taste.

Other plant accents would include colored pebbles and stone, which are placed on the pot's surface or even used as media for transparent hydroponic planters. Now there is an alternative to pebbles, namely decorative tumbled glass. It is sold in a variety of sizes, shapes, and colors.

From beautifully detailed ceramic planters for African violets to tumbled glass and color-coordinated saucers, indoor plants an



Editor's Picks Articles
Top Ten Articles
Previous Features
Site Map





Content copyright © 2022 by Connie Krochmal. All rights reserved.
This content was written by Connie Krochmal. If you wish to use this content in any manner, you need written permission. Contact Connie Krochmal for details.