Where Do all the Plants Come From?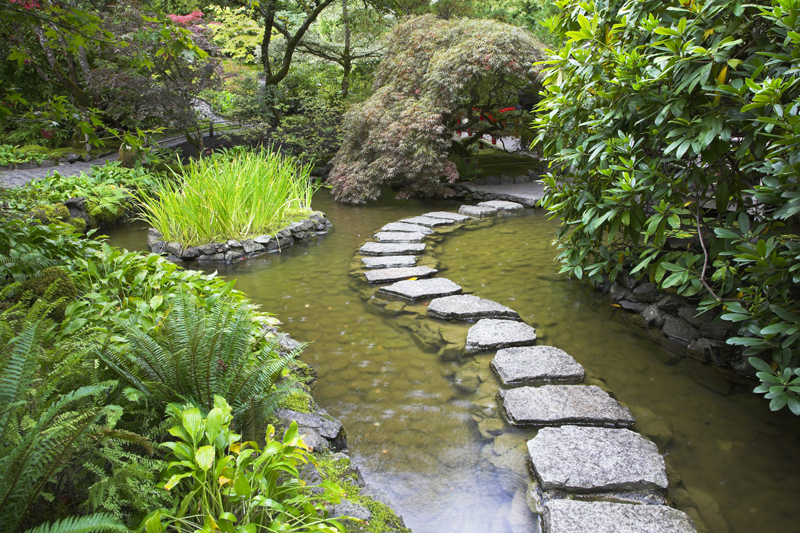 In past centuries amateur plant breeders were responsible for many new varieties of flowers. During the 18th and 19th centuries in England, such breeders were called "florists." This doesn't mean the same as the word does now. These were hobbyists who pursued their interests with a passion, and the result was hundreds of new varieties of flowers, many of which have since disappeared. Most of these hobbyists tended to specialize in particular plants, including primroses, tulips, hyacinths, ranunculus, and especially the pinks or carnations. Competition was very intense among these amateurs, and there were strict rules their seedlings had to meet.

Presently we have some amateurs still working in plant breeding, but generally most tend to be professionals working for seed companies or plant nurseries.

Usually plant breeders are hoping to create new plants with certain characteristics.

Geraniums take about six to eight years from creation to the marketing phase. Even the average garden mum takes about five years from breeding to release. Osteospermum Passion Mix, a 1999 All-America Selection winner, took 14 years to develop. Breeders worked with the original wild plant from South Africa for years until they came up with the plant they wanted.

Tony Avent, owner of Plant Delights Nursery in Raleigh, chose hosta as his breeding specialty. He has released many new cultivars since 1984.

Claude Hope, a horticulturist who took a wild impatiens from Africa and made it the top selling bedding plant in America, began work with the original plant in the 1960's. Through years of breeding and hybridizing, he brought about a revolution in America's shade gardens.

One of America's most beloved plant breeders was Luther Burbank, who began with no formal training. He was responsible for introducing over 800 different plants, including some 200 fruits. But he also created hundreds of varieties of flowers and many vegetables. His releases included a potato resistant to the blight that caused the Irish potato famine and a chestnut resistant to the chestnut blight ravaging the native trees.

Devoted individuals like Burbank and Hope, and the dedicated folks at Goldsmith Seeds and other seed companies have contributed much to American horticulture.

How are new varieties created? First, researchers seek out plants with the desired traits, which they then use as breeding stock. Examples are wild petunias and wild fuchsias in Latin America, which were used to create the superior Surfinia petunia and new, heat-tolerant fuchsias. Scientists even came up with a sunflower that produces a heart-healthy cooking oil. NuSun sunflower oil is different because it doesn't require hydrogenation, a process that creates trans-fatty acids that have been linked to heart problems.

Disease and pest resistance continues to be a focal point for plant breeders. Researchers collected seed of wild crabapples in Asia, which may lead to new resistant trees. Other plants receiving such attention also include sunflowers, roses, and impatiens.

Scientists are also seeking to create plants with appropriate growth habits, such as prostrate garden mums, dwarf oleanders, and bush types of clematis.

Typically, woody plants require a minimum of ten years of research and testing. Then, it is usually requires five more years for these to reach the retail market. You can learn more about plant breeding and genetics of fruit trees from "Concise Encyclopedia of Temperate Tree Fruit," which was edited by Tara Auxt Baugher et al. This comprehensive book was published by Haworth Reference Press, an imprint of the Haworth Press. It features complete details on hybridization, the method used most often in plant breeding. In addition, it provides information on cutting edge technologies, such as transgenics. These have the potential of speeding the breeding process. Besides the chapters on breeding, this volume contains everything one needs to know on growing and caring for the plants as well as harvesting, packing, and storing the fruits. It presents the information growers need in a reader friendly style. This is illustrated with tables, photos, and other explanatory materials.

Thanks to advancements in plant breeding and research, we have many improved varieties of flowers, ornamentals, fruits, and other edible plants available to us.




Related Articles
Editor's Picks Articles
Top Ten Articles
Previous Features
Site Map





Content copyright © 2022 by Connie Krochmal. All rights reserved.
This content was written by Connie Krochmal. If you wish to use this content in any manner, you need written permission. Contact Connie Krochmal for details.