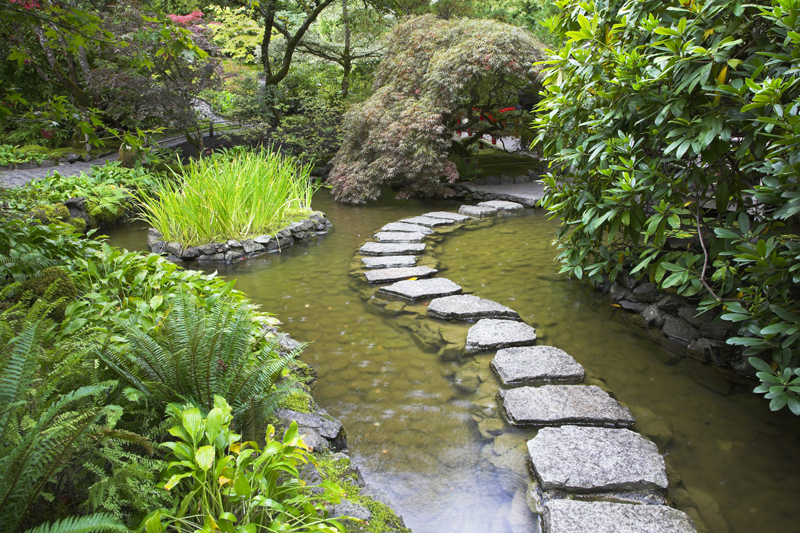 Over 250 years ago Henry David Thoreau wrote, "But now, by means of railroads and steamboats and telegraphs, the countryside is denaturalized." Substitute the words airplane and car to update this for a description of modern life. For some, the antidote to all that is gardening, while others may also wish to engage in ecotourism or ecotravel. These are ways we can explore the intimate beauty of nature.

A desire to experience nature is one reason I garden. That isn't why all gardeners take up the activity, but sooner or later most of them find gardening brings them closer to nature.

Some ecotourism projects are attempting to develop environmentally friendly guidelines into their plans. A development on Mayaguana, in the Bahamas chain of islands, is said to be totally sustainable, and stresses sound environmental policies. It is also designed to meet the needs of local residents.

Gardeners may also enjoy reading books about nature. In 2004, a number of books were published on Walden Pond. Oxford University Press released "Walden Pond-a History" by W. Barksdale Maynard. This authoritative volume approaches Walden Pond from the viewpoint of its geography and its symbolic role in American history from the literary and social to the environment. No other volume has ever examined Thoreau's far-reaching intellectual influence in this way. It features historical photos and very detailed maps. As a consultant, the author participated in The Walden Woods Project and was a visiting scholar at the Thoreau Institute at Walden Woods.

In collaboration with the Walden Woods Project, Houghton Mifflin published "Walden-150th Anniversary Illustrated Edition of the American Classic." This belongs in every nature lover's library. The price listed on the dust jacket is $28.12, unusually low for a premium-quality hardback book. This is half a cent less than what it cost Thoreau to build his cabin in Walden Woods. For each copy sold, the Walden Woods Project receives a donation from the publisher. It is illustrated with exquisite color photos by renowned photographer Scot Miller, whose specialty is natural places. Appropriately enough, the last photo is one of Thoreau's grave showing tributes his admirers have left there. The book also features historic photos taken by Herbert W. Gleason during the late 1800's and the early 1900's at Walden Wood and Walden Pond. These document the changes that have occurred there during the intervening years.

"A Nature Lover's Book of Quotations" is a book gardeners will enjoy for years to come. Compiled and edited by Tom Crider, this enjoyable volume has gorgeous woodcuts by Thomas W. Nason. This comprehensive anthology was released by Birch Tree/Stemmer House Publishers. The quotes are arranged by subject matter into various categories ranging from beauty, gardens and healing to wilderness and wonder. This book shows that throughout human history people have been inspired by nature.

In "Wily Violets and Underground Orchids-Revelations of a Botanist" author Peter Bernhardt provides a birds-eye view of the natural history of the plant kingdom. This collection of essays was published by the University of Chicago Press. This is nature writing at its best. The author takes readers behind the scenes and reveals the natural history of flowers from ones we see everyday to exotic orchids. He shows how these have adapted to fulfill their role in reproduction. At the same time, he explains why plant conservation is so important in these times without preaching. Written in an engaging, reader-friendly style, this book will appeal to gardeners, and those interested in natural history.

"Hungry Hollow-the Story of a Natural Place" by A.K. Dewdney from Copernicus/Springer-Verlag is unlike any other book on nature. No other title matches the depth of understanding the author displays on the subject of ecology. This belongs in every nature lover's library. Though Hungry Hollow isn't an actual place, the author uses this literary device to present the engrossing story of the typical eastern deciduous forest zone found in much of the eastern North America. This far-reaching title takes the reader on a tour by presenting a geological and natural history of all the different elements in this site. No creature is too small for consideration. Most importantly, this book demonstrates the havoc humans have wrought on nature through suburban development, urban sprawl, and development.

We can use gardening and other means of establishing a meaningful relationship with nature, enabling us to withstand the stresses of modern life.
`



Related Articles
Editor's Picks Articles
Top Ten Articles
Previous Features
Site Map





Content copyright © 2022 by Connie Krochmal. All rights reserved.
This content was written by Connie Krochmal. If you wish to use this content in any manner, you need written permission. Contact Connie Krochmal for details.