Gardening the Natural Way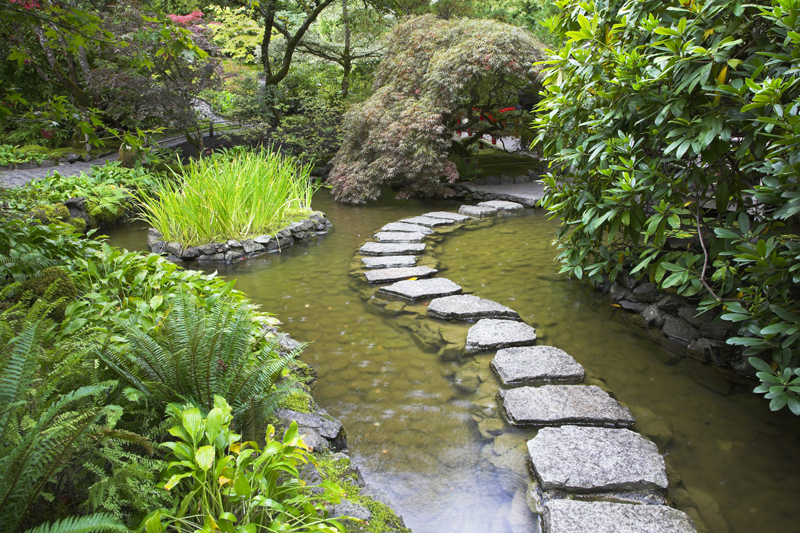 At one time, organic gardening was considered a fad. It was seen as an oddity, adopted largely by the back-to-earth types. But thanks to changes in the general public's attitude, organic gardening is now mainstream. Part of this seems to be a response to the proposed organic labels of U.S.D.A. and the furor over genetically modified foods. Controversy over the genetically-modified or GM foods will make organic foods even more popular since home gardeners can buy organic seeds, those from open-pollinated and heirloom, non-GM varieties.

In addition, most gardeners seem willing to use less-toxic produces even if they aren't strict organic growers. I recall it was difficult at one time to buy organic gardening supplies at retail stores. Mail order was our only option. Happily, now many garden centers and nurseries routinely stock organic fertilizers, insecticidal soap, BT for caterpillars, and Sluggo, a non-toxic slug and snail killer. For indoors, we can buy citrus-based insect sprays, which are very safe. Other newer safe pesticides include baking soda products for the treatment of mildews on plants, and hot pepper wax insect repellents.

Many forms of safe, biological control of diseases and insects are now available. Though not necessarily as simple as using soap spray, bio-controls do work when used properly. When using bio-controls, you will need thorough instructions on the product and its uses. For that reason, I recommend The Green Spot Ltd. This catalog will help you to identify your plant problem, choose and use an environmentally friendly control.

Of course, our best course of action as organic gardeners is to use disease and pest-resistant varieties. Also, be sure to have the preferred flower plants of soldier beetles and other beneficial insects. They nibble pollen from flowers when they aren't eating the bad insects in your garden.

For choosing less-toxic means of control, you won't go wrong if you choose beneficials and naturally occurring enemies of plant pests. That's where "A Color Handbook of Biological Control in Plant Protection" by Neil Helyer et al from Timber Press comes in very handy. It features profiles of the best biological controls for cultivated crops, fruit trees, and greenhouses/conservatories. The authors provide complete details on the ID, natural history, and feeding action of each control along with an explanation on how the biological can best be used to protect plants. It contains 340 color photos, which make identification simple.

"The Organic Home Garden-How to Grow Fruits & Vegetables Naturally" by Patrick Lima was published by Firefly. Both experienced and novice gardeners can benefit from this informative guide. It gives step by step directions for growing each kind of crop organically with chapters on alliums, strawberries, raspberries, perennial vegetables, and every other type of edible crop. You'll also find extensive information on seasonal topics, such as starting seeds, and cool season gardens. In addition, this organic guide offers timely charts and details on typical garden layouts.
Organic gardening is only one aspect of the organic lifestyle. That is made
clear in "The Newman's Own Organics Guide to a Good Life" by Nell Newman with Joseph D'Agnese from Villard. Clean living doesn't mean you have to live in poverty, and this book makes that clear. The authors make it easy to adopt a more sustainable lifestyle with suggestions for environmentally friendly means of pet care, cleaning, utilities, and transportation. Let your social activism show when you make purchases, and carry out your usual activities by following the sound advice found in this book. In case you didn't know, Newman is the daughter of Paul Newman.

Though permaculture hasn't taken the U.S. by storm, the movement tends to gain exposure. When designing a landscape along permaculture principles, one does permanent plantings, such as trees, shrubs, ground covers and perennials rather than bedding plants and annuals. "Gaia's Garden-a Guide to Home-Scale Permaculture" by Toby Hemenway from Chelsea Green is the definitive guide to the subject. It explains how to create and care for an environmentally sensitive garden without relying on chemicals and the usual gas-powered garden implements. It shows how to create a garden plan that has all the features you need, such as places to grow vegetables and fruits, wildlife gardens, and flower borders. The basis of permaculture is a good soil, and the author explains how this can be done. He also has valuable tips on how to conserve water. The author is a scientist, and associate editor of a magazine on permaculture.

By gardening organically, you are assured of a better source of garden produce and a healthier environment.



Editor's Picks Articles
Top Ten Articles
Previous Features
Site Map





Content copyright © 2021 by Connie Krochmal. All rights reserved.
This content was written by Connie Krochmal. If you wish to use this content in any manner, you need written permission. Contact Connie Krochmal for details.