Traditional and Elegant Wedding Favors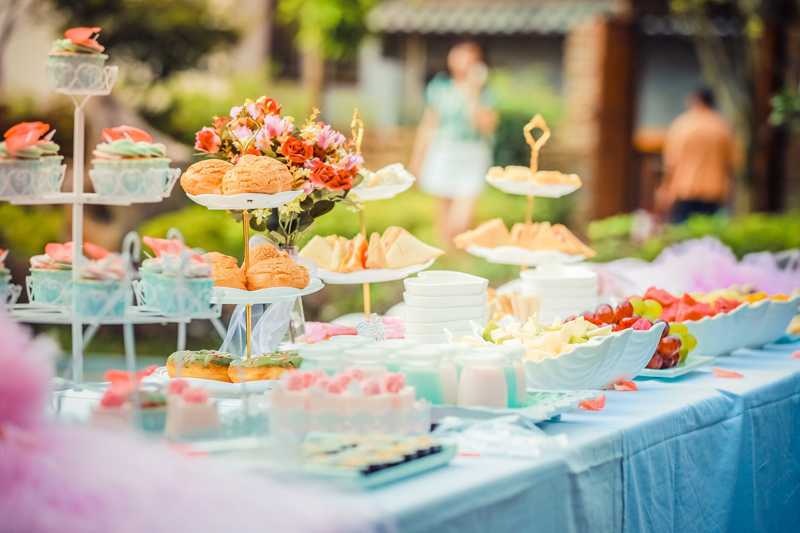 It's the day that you've dreamt of since you were a girl: a beautiful setting, your soulmate by your side, and hundreds of people close to you to help celebrate! If you are having a ceremony steeped in tradition, let's look at favors with centuries of history behind them, dating back to ancient Rome. The wedding favor eveolved out of the idea that the bride and groom were lucky, as was anything they touched. These favors were a way of passing the luck on to the guests. Though many customs have changed and evolved throughout history, wedding favors have remained timeless.

Food is a gift that is always perfect. Initially called a "bomboniere", the wedding favor consisted of sweet treats in a porcelain container. Have you ever noticed that at many weddings they offer candied almonds? The custom is to use five Jordan almonds to symbolize the bitter and the sweet of marriage. It is also believed that each one represents a desired goal for the couple: health, wealth, happiness, fertility, and long life. Tradition also dictates that an odd number is used because of its indivisibility, to signify that the couple will remain undivided. Attach a note to explain the tradition of these almonds if this is what you choose. Give your guests some insight on this centuries old custom.

Wrap the favors in a circle of tulle and tie them with ribbon and they will be a gorgeous addition, especially if you carry the wedding colors through into the reception. You can also put them in a small gold or silver box and tie the box with a white or ivory ribbon.

Personalized ribbon with the names of the bride and groom can be used to tie most anything you choose, including scrolls with personal messages or special poetry from the ceremony. The use of ribbons as a favor dates back to the 16th century when lace tied with ribbon was given to wedding guests. For centerpieces you can put vases of flowers in the center of each table, with ribbons tied around each flower, so that the guests may each take a stem home.

For a gift that's elegant, but a fairly new tradition, small silver or gold picture frames can make a dramatic impact. You can use them for assigned seating or if time doesn't allow for this, just put a little note in each one like, "Thanks for touching our lives! Jane and John". They are stylish, elegant, and guests are sure to treasure them for years to come.

An agrarian tradition, with a new twist, can provide a stylish alternative when beautifully packaged. By giving guests flower seeds, tied with cellophane or tulle and a complementing ribbon, they will be able to enjoy the memories of a wonderful time over and over again.The tradition of both sides giving family garden seeds to the next generation at the wedding supported the idea that the couple would have an adequate food supply in the future.

The wedding day is a special and glorious day, but it takes a lot of hard work to get there. The people who helped you get there deserve a little something back, and the wedding favor is a perfect way to symbolize your gratitude. The fact that the favor is steeped in tradition makes it ideal to honor those from your past on this day when you are beginning your future!




Related Articles
Editor's Picks Articles
Top Ten Articles
Previous Features
Site Map





Content copyright © 2021 by Kristi Larson. All rights reserved.
This content was written by Kristi Larson. If you wish to use this content in any manner, you need written permission. Contact Shalia Hayes for details.