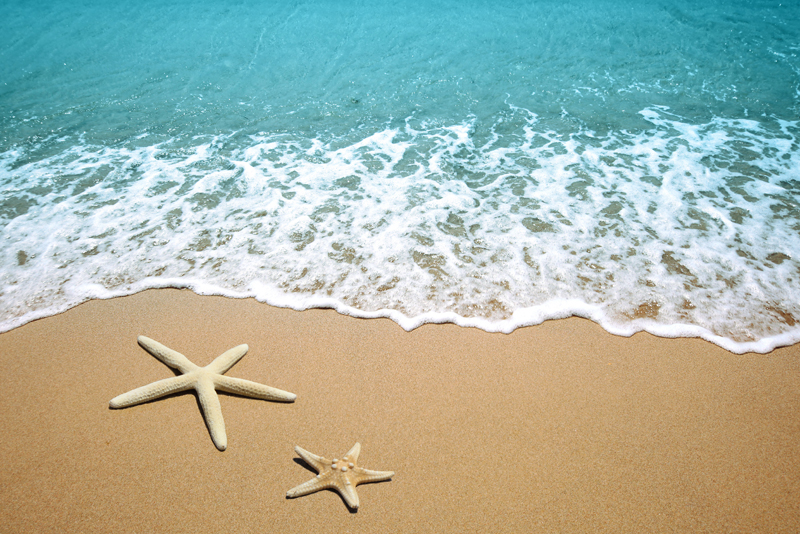 Statistically speaking, cruises are one of the modes of travel favoured by seniors. While cruises are a wonderful way to travel, many passengers experience the downside of spending time at sea. Nothing (I can tell you from experience) puts a damper on a trip quite like seasickness.

On a recent cruise to Alaska, I noticed different passengers opted for different seasickness prevention devices and remedies. Many used medication patches, others popped pills at the slightest sign of a wave.

I decided to try out "sea bands". These elasticized pressure bracelets are readily available in most drug stores and travel centres, and cost about $10-$15 depending on manufacturer. I wore my bands throughout the voyage and only experienced a fleeting bout of nausea. My cabin mate, on the other hand, opted to only put her bands on once nausea had overtaken her, and by then any affect they might countered was too far gone to be reversed. Whether it was the effect of the bands, or just not my day to be ill, who knows? One thing is for certain, the difference in our experiences got the two of us talking about the various anti-nausea remedies at our disposal.

I had enjoyed a light dinner before my nausea set in. My friend declined any food. Bad mistake. Information brochures in our cabin suggested that several food options would have absorbed some of the acid in her stomach, thereby lessening the nausea. Some suggestions were clear broth and crackers; broiled chicken breast with steamed rice and veggies; green apples and crackers; and tea.

After handing my friend a bottle of water and a green apple (both of which were thoughtfully provided when we checked into our cabin), and placing a cold cloth on her forehead and at the back of her neck (an tip my retired-nurse mother taught me), I went to the front desk to obtain some anti-nausea medication in the hope it wouldn't be too late for it to work its magic. Surprisingly, the writing on the package I was given was too small to be read even with magnification. Further, the crew member who gave it to me was unable to tell me with confidence what the medication contained, if there were any possible side effects from that drug, or if there were possible problems taking the drug along with other medications or alcohol. Fearing the medication might make my travel partner worse, we opted to continue with the non-medication remedies. About an hour later both the seas and her stomach were calmer, and remained so for the rest of the trip.

The next day I tried to talk to the ship's doctor about the pills I was given at the front desk, but the queue of folks still suffering the effects of the previous night's rough waters told me he had more important things to attend to. So, I spoke to several of the crew and did some research at the onboard library to gather what wisdom I could.

The crew members I spoke with (some of whom admitted to being sick at least once on every cruise) confirmed that eating something light and non-greasy is often the best way to stave off nausea. They also recommended avoiding alcohol, dairy products, and large meals, as well as refraining from smoking and exposing oneself to unpleasant odours.

A simple online search on the library's computer confirmed some of the concerns that my friend and I had about the pills the front desk gave us in that several sites cautioned against mixing motion sickness medications (dimenhydrinate – common examples include Dramamine, Gravol or SeaCalm) with tranquilizers, anti-depressants, and several other medications as those drugs will intensify the sedative effects of the seasickness medication.

Further, several websites I scanned noted that seniors risked an increased chance of side effects when combining antihistamines (like dimenhydrinate) with other drugs or alcohol. Caution was especially noted for older adults with a history of asthma, cardiac issues, glaucoma, peptic ulcer, and other conditions.

So, you might be thinking, the only option is to go "natural". Ginger has been used for centuries for that purpose, so it's a safe bet, right. No so fast. My own doctor has warned me about potential problems from taking ginger as a "natural" anti-nausea treatment. Since ginger has a blood thinning affect, it might not be suitable for those taking chemotherapy or who are on anti-clotting medication. Her advice is to treat ginger – and all other natural remedies - like any other drug. Ask your healthcare provider before taking it.
In short, my best advice is to talk to your doctor BEFORE you board ship. Ask if, should you need to take a seasickness medication, what they would recommend. Also ask about the risks, possible side effects, and other concerns that you may have. If it is at all possible, pack your own motion sickness remedy as the one that is available to you might result in more serious problems.

You Should Also Read:
Senior Discounts On Travel And More
Travel Hints For Keeping Track Of Luggage
Renew Passport Six Months Before It Expires


Related Articles
Editor's Picks Articles
Top Ten Articles
Previous Features
Site Map





Content copyright © 2023 by Janet Collins. All rights reserved.
This content was written by Janet Collins. If you wish to use this content in any manner, you need written permission. Contact Hazel M. Freeman for details.