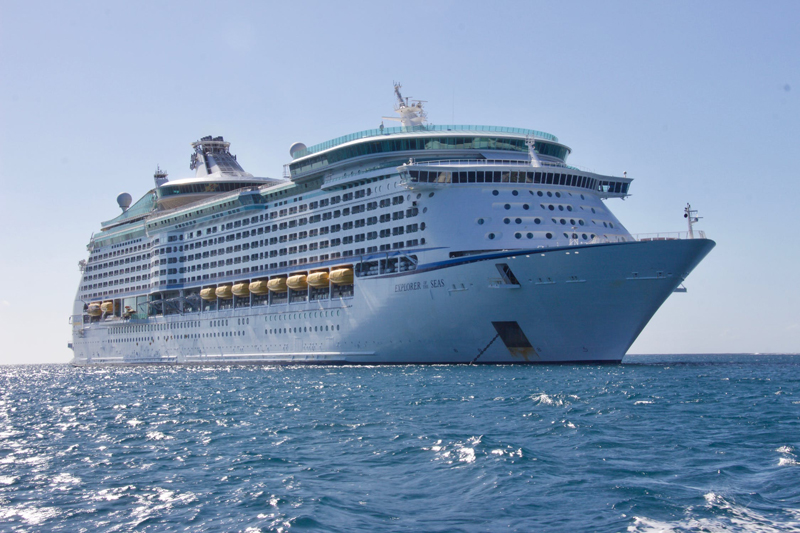 Looking for a great port to spice up your cruise itinerary? Choose a cruise that visits Jordan. The Hashemite Kingdom of Jordan features world-renowned sites and experiences that are sure to be at the top of any travel bucket list. In addition, Jordan's people are some of the most welcoming you'll ever encounter.
Cruise ships dock in Aqaba, Jordan's port on the Red Sea. While some cruise itineraries include a one day stop in Aqaba, the best include two days in this exciting port of call. Take some time to explore this coastal city, as there's plenty to do here. This area has been a popular trading destination for over five thousand years and that historic past still rings true today. Aqaba is a duty free zone and shopping here is excellent. Cruise passengers can tour the Aqaba Archeological Museum, check out Aqaba's small aquarium, and bargain for handicrafts and spices at the local souk. The Mameluk Fort, which was once a Crusader castle, is also worth a visit.
Here are five great reasons to include Jordan on your next cruise itinerary:
1. The Ancient City of Petra.
Petra is even more stunning than one can imagine. Anyone who has seen Indiana Jones and the Last Crusade has visualized what it would be like to stand in front of the rose-red rock façade of the Treasury. What people don't fully comprehend, however, is Petra's vast size. Built by the Nabataeans around 300 B.C., the ancient city of Petra currently consists of over 800 individual temples, tombs and monuments. This famed site is one of the Seven New Wonders of the World and a UNESCO World Heritage Site. Don't miss visiting Petra when your ship calls in Aqaba. Visitors reach the Treasury by walking or riding down The Siq, a narrow slot canyon spanning approximately two-thirds of a mile. If you have time, make sure to see the Monastery, arguably even more beautiful than the Treasury. Reaching the Monastery involves climbing over hundreds of steps or perhaps taking a donkey ride, but the trip is well worth it.
2. Red Sea Watersports.
The Red Sea is one of the top destinations for snorkeling and diving in the world. While in Aqaba, watersports lovers should take a Red Sea diving excursion or a half-day snorkeling trip to enjoy the crystal clear water and explore beautiful reefs. The Red Sea region is known for its wide diversity of hard and soft corals and abundant marine life. For cruise passengers who don't want to get wet, glass bottom boat rides are also available.
3. Wadi Rum Desert Experience.
Vast desert landscapes and monolithic peaks come together in Wadi Rum, also known as the Valley of the Moon. T.E. Lawrence aptly described Wadi Rum as "vast, echoing and God-like…" and it served as the site for much of the filming of "Lawrence of Arabia." Here, visitors can escape the confines of today's modern world and find complete tranquility. There are plenty of adrenaline-filled day trips available for cruise passengers, including exhilarating camel rides and 4x4 jeep safaris to the Seven Pillars of Wisdom and the towering Burdah Rock Bridge. Some shore excursions combine Wadi Rum with visits to Petra as well.
4. Dead Sea Pampering.
The Dead Sea has been a major attraction for thousands of years and it's a popular spot for cruise passengers visiting Jordan. Lying at the world's lowest elevation on land, the Dead Sea is one of the world's saltiest bodies of water with 33.7% salinity. Floating here is an unbelievably relaxing experience. In addition, the Dead Sea's minerals and mud are said to have therapeutic properties. Schedule a spa treatment at your shore excursion's resort or try a do-it-yourself mud treatment. Simply cover yourself in Dead Sea mud and let it dry before entering the water. Some two day shore excursions include an overnight stay at the Dead Sea in one of the area's many luxury hotels. Cruise lines occasionally offer a resort-based shore excursion at properties such as the amenity-laden Movenpick Resort & Spa.
5. Significant Biblical Sites.
Jordan is home to a number of major biblical sites. Two of the best known are Mount Nebo, where Moses first viewed the Promised Land, and Bethany Beyond the Jordan where Jesus was baptized by John the Baptist. Both of these places are popular pilgrimage spots. If your visit takes place on a clear day, you may be able to see Jericho, Bethlehem and Jerusalem from atop Mount Nebo as well. The area around the Dead Sea also contains significant religious sites. Some ships offer two-day shore excursions that include visits to some combination of Mount Nebo, Bethany Beyond the Jordan, and the Dead Sea. Make sure to check out the available options, both through the ship and via local tour companies.
Although the Hashemite Kingdom of Jordan has many magnificent sites to visit, it may be the people that you'll remember most after your trip. Jordan's citizens effortlessly enter your heart with their warm smiles and welcoming ways and remain there long after you have returned home. While the sights and sounds of Jordan are truly spectacular, the people are surely one of the Kingdom's greatest treasures. Once you visit Jordan, even if it's only for a day or two, you'll certainly want to come back for more.
If You Go:
For more information on planning your days in Jordan, visit
www.visitjordan.com.


Related Articles
Editor's Picks Articles
Top Ten Articles
Previous Features
Site Map





Content copyright © 2023 by Nancy Schretter. All rights reserved.
This content was written by Nancy Schretter. If you wish to use this content in any manner, you need written permission. Contact Nancy Schretter for details.