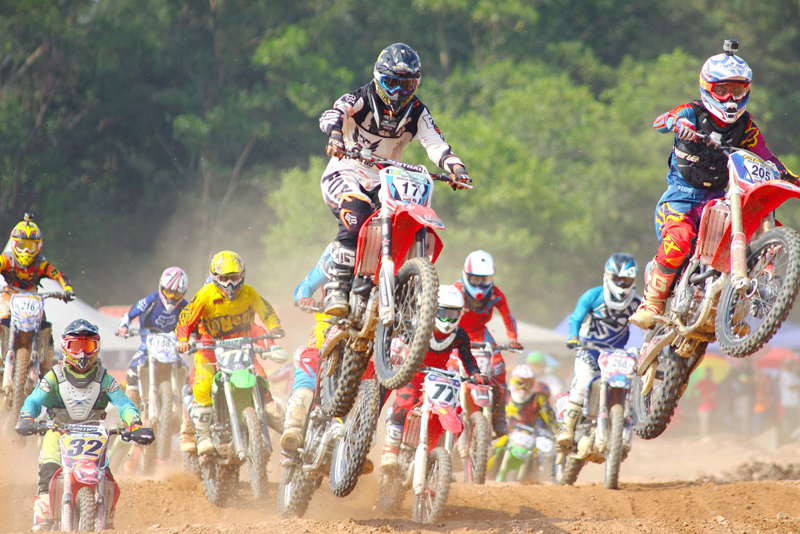 It's always fun to have a girl's night out. You get together with your friends, go somewhere where you can talk and just have a good time together. You talk about all those things you have in common and what your interests are that similar. Maybe it's your job or your kids or your sense of fashion, or maybe it's NASCAR!

People who enjoy NASCAR could have many topics to choose from to talk about. Drivers and crews, different tracks, paint schemes etc. etc. etc. Women who like NASCAR might have a slightly different take on these topics. Who's the hottest driver? Which track provides the best hospitality to its fans? And women always enjoy talking about paint schemes whether it's on a car or on the walls of their home.

Many sports have all sorts of websites and areas that cater to their specific fan base. NASCAR is no different. There are many communities out there that have NASCAR as their theme and some of them are very good places where NASCAR fans can get together and have a "fan night out" so to speak.

NASCAR fans who are looking for NASCAR information automatically turn to Nascar.com. Nascar.com has a wonderful NASCAR community. You have a lot of options to choose from when you sign up in the community area. You can upload a photo, select a theme image, even a color scheme. You get to select your favorite drivers and legends, your favorite tracks. You can post a bio and join crews that have the same interests you do.

There are other communities also like the Bleacher Report. This is one I go to from time to time. It is a place for sports writers like myself, and also fan writers. You can join crews where your writing and your opinions count, on different sports topics, in my case, NASCAR. It helps you connect with other people who have the same interests.

Bellaonline has a community or a forum for their editors. Like any other community it is a place to get in touch with other people who you have things in common with. Where you can share opinions and ask questions. Where you can get advice or give it if necessary.

The NASCAR site here on bellaonline has it's own forum as well. It may not have all the different perks of choosing this background or this color scheme or the other but it specifically tailored to our needs. It's a community based on a woman's perspective of NASCAR. And let's face it , we ladies tend to view things a little bit differently.

Every week I post a topic in the forum about the new article I have on the NASCAR site. I have had some response and I enjoy talking with people who have the same NASCAR interests that I do. But, we could do some much more. This forum is for YOU… the readers to visit and not just read other people's idea's about NASCAR, but to give your own. I would love to see our forum grow and become something that people enjoy.

We don't just have to talk about the article of the week. You can post anything you might like about NASCAR or even other things you might be interested in. We could post a thread about who the hottest driver is… the NASCAR movie narrated by Kevin Costner that was just on CMT… who you think had the best year in the truck series… it's all NASCAR and it's all you…

I hope you take this opportunity to seek out the NASCAR forum here at bellaonline. Let's have our own girl's night out and get together with other fans and talk NASCAR. Let's make our community or forum a place where others will want to come and see what we have to say.
This site needs an editor - click to learn more!

You Should Also Read:
Bellaonline forums
Bellaonline NASCAR forum




Related Articles
Editor's Picks Articles
Top Ten Articles
Previous Features
Site Map





Content copyright © 2022 by Debbie Lester. All rights reserved.
This content was written by Debbie Lester. If you wish to use this content in any manner, you need written permission. Contact BellaOnline Administration for details.