The rugged beauty of New Zealand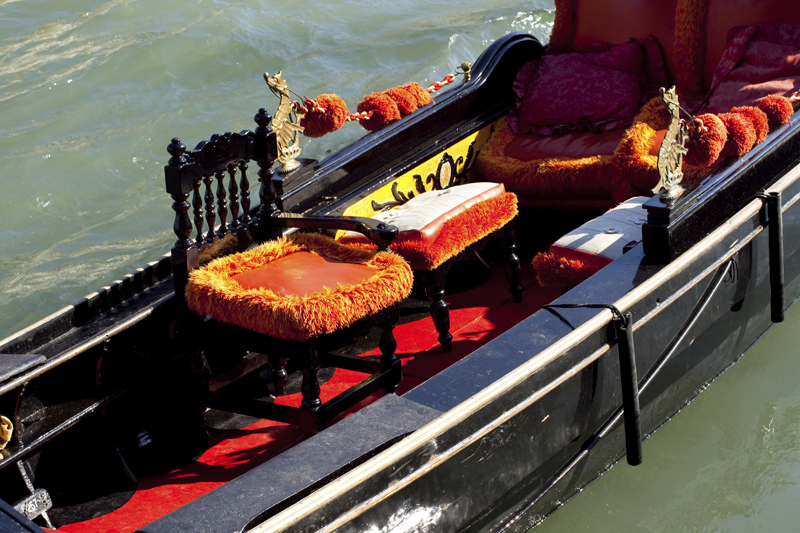 'Haere mai', or welcome to New Zealand said the pretty airhostess as we disembarked from the 'plane. As history has it that it was Captain James Cook, who came to the South Pacific in 1769, but it was the Polynesians, who had discovered and settled in New Zealand, from as early as 950AD.

New Zealand is spectacular with a bustling urban environment, where everyone lives within half an hour of pristine beaches, hiking trails and a dozen enchanted holiday islands. The country boasts of a wonderful ly sunny climate, blended seamlessly to an adrenaline pumping rhythm of Polynesian culture and a passion for excellent cuisine, wine and excellent shopping.

Our first stop was in Auckland, the largest and most diverse city in New Zealand. In gorgeous Auckland, you're never far from the water, with wild surf beaches to the tranquil Hauraki gulf, the sea and all its splendour is why this is known as the City of Sails. By the way, in the Maori language Auckland is called Tamaki-Makau-Rau - 'the maiden with a hundred suitors', because it was a region coveted by many Maori tribes. Nothing has changed, as Auckland's lifestyle is ranked amongst the best in the world.

Start your sightseeing trip, with a visit to the Auckland Bridge, built in 1959, this long-standing bridge and city icon has become a bungee jumping venue of late. We were also keen on a trip to Mt Eden a dormant volcano with three main craters in a row and frozen lava flow all around it, named after George Eden or Lord Auckland. Today, the summit is used as a key lookout point and Mt Eden is a popular park and tourist route.

We were in for an amazing sight, when we went to see the Waitomo Caves in Rotorua, which has kept millions of visitors enthralled, for over 100 years. The caves are filled with brilliant little glowworms which have charmed tourists with their beauty and definitely worth a visit. A natural spectacle, the caves have been made into BBC documentaries, with voice overs by Sir David Attenborough. Waitomo is very scenic ,with numerous limstone caves, bluffs and gorges and the fabulous glowworms and is a totally unique part of New Zealand

Then look out for Rotorua's well known geo-thermal activity and also its great rainbow and brown trout fishing, in the 16 lakes of all shapes and sizes that dot the landscape. The lakes, have been formed from the craters of extinct volcanoes and are also popular with people enjoying water-based sports. In the Te Whakarewarewa Thermal Valley, geysers erupt, mud pools bubble and steam hisses from out of the ground. Boasting of over 500 pools and 65 geyser vents, each christened with their own name, these magnificent geysers are not to be missed. Sometimes the big splash or explosion, erupts up to 30 metres high and in the past, the Māori regarded such phenomena as gifts from the gods.

From its dramatic, unearthly south coast to its bizarre central Beehive which is the seat of government, the contrasts and quirkiness of Wellington's wonders are unequalled anywhere on earth.

But, don't ever leave New Zealand without a visit to the Milford Sound, one of the world's greatest natural wonders. A vast remote wilderness of white snow-capped mountains, glacial lakes and valleys, fiords, islands, waterfalls and fantastic dense forests. This is New Zealand at it's virgin best. Nowhere do the mountains stand so tall, and straight out of the sea as in Milford Sound, another natural wonder. Luxuriant rainforest clings to sheer rock walls and waterfalls tumble hundreds of metres to the sea below. The sight is enthralling and dramatic, all at once.

What makes New Zealand different is that Kiwis love sharing their spectacular country with visitors and in turn seeing it anew through foreign eyes. They never tire of being reminded of the rugged beauty of their beaches, mountains, fiords, glaciers, native forests and thermal regions. Don't blame them really, the country is both weird and wonderful all at once!




Related Articles
Editor's Picks Articles
Top Ten Articles
Previous Features
Site Map





Content copyright © 2023 by Marianne de Nazareth. All rights reserved.
This content was written by Marianne de Nazareth. If you wish to use this content in any manner, you need written permission. Contact Marianne de Nazareth for details.