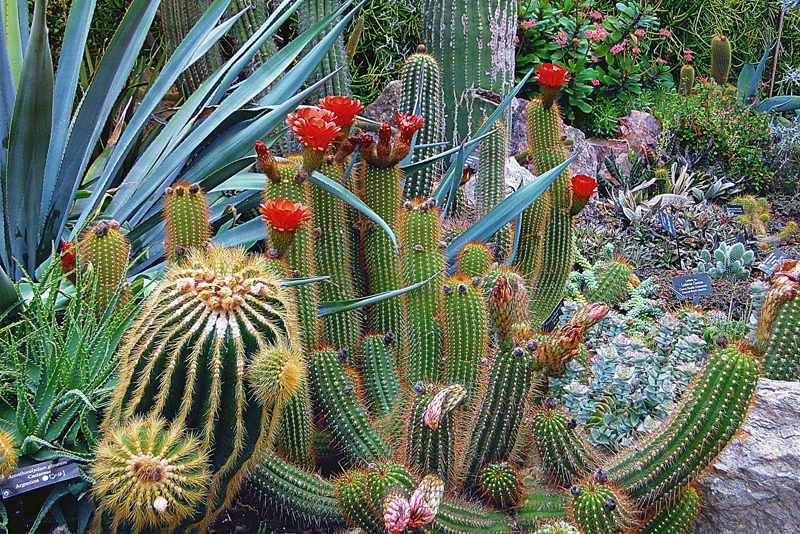 Easter cactus is also known as the spring cactus. It is unfortunate that this plant isn't more popular. For those living in cold climates where cold weather extends into late spring, this early flowering plant brings hope and cheer.

Though the plants are typically available around Easter, they're actually sold in the U.S. through the month of May. For whatever reason, the Easter cactus is not as popular in America as it is in Europe. They're eagerly snapped up by shoppers in the Netherlands, Denmark, and elsewhere.

The Latin name used for this plant is usually Rhipsalidopsis, though some may know it as Hatiora.

For the average indoor gardener, spring cactus is a little harder to force
back into bloom. While my Thanksgiving and Christmas cactus are happy go lucky and will oblige by readily reblooming without any special care, the spring version isn't quite so eager.

Once the weather cools off outside and there is a threat of frost, usually in October, I bring my holiday cactus indoors. By that time, the Thanksgiving and Christmas have typically started the process of flower initiation due to the short days they received outside on my porch. The reduced light levels are enough to get them started.

On the other hand, when I bring my Easter cactus back inside, it needs a cool temperature. Luckily, I have unused rooms that are unheated. These are perfect for this plant. A temperature of 50-55 degrees Fahrenheit is ideal. For best results, natural light is best during this period. It needs this cool treatment for at least four weeks. A longer period doesn't hurt it in the least. Following that, I allow it to acclimate gradually by bringing it to a slightly warmer room, around 60 to 65 degrees Fahrenheit. If moved directly from a cool to a very hot room, around 75 degrees Fahrenheit, it can lose its flower buds. Unlike the Christmas and Thanksgiving cactus, this one blooms when the days are long—the opposite of the others.

Those with hobby greenhouses can manipulate the day length. This is done in commercial greenhouses with black cloth that is placed over a frame around the plants. To give them long days, it isn't necessary to have artificial lighting on for long periods. What works just as well is to use a timer to turn the lights on and off several times during the night. In greenhouses, it is possible to force the plants into bloom a little earlier for any time from February onward.

For most indoor gardeners, the easiest approach is to let the plant bloom at its natural time in mid to late spring. When the day length outside is appropriate, the plant will produce flower buds.

Be aware that some varieties of Easter cactus may respond a little differently than others. For the earliest blooming ones, choose 'Rood' or 'Jan.' For later blooming ones, look for 'Phoenix' and 'Capella.'

Commercial greenhouse growers often prune the tips of the plants so they will become more bushy and full. However, home gardeners don't have to bother with this. The plants are attractive enough without this.


This site needs an editor - click to learn more!


Editor's Picks Articles
Top Ten Articles
Previous Features
Site Map





Content copyright © 2023 by Connie Krochmal . All rights reserved.
This content was written by Connie Krochmal . If you wish to use this content in any manner, you need written permission. Contact BellaOnline Administration for details.