Primroses-Superstars of Spring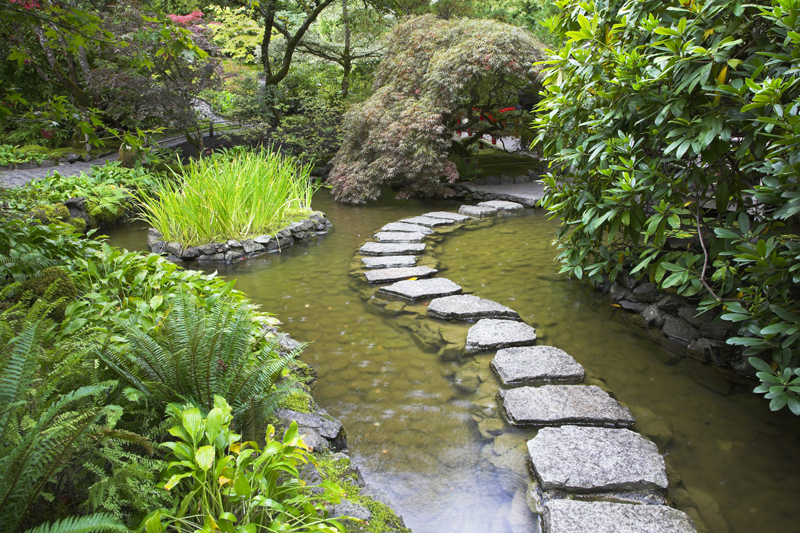 Whatever kind of weather the late winter brings, the vibrant perennial primroses welcome it. These hardy superstars usher in the new gardening season, and have earned a place in the landscape.

These plants are at their best in shady, moist woodland gardens. Surrounded by towering trees, these lovely spring beauties burst into bloom.

Primroses are originally from cool, moist areas of England, Europe, China, and Japan. Typically they may be found along shady stream banks. There are scores of hybrids and over 400 species, including annuals, perennials, and biennials. The perennial ones do very well in zones 5 through 8. The hardiest
can tolerate winters in zone 2.

No shade garden would be complete without the exuberant, spring-blooming primroses. From an inch to two feet in height, there's one suitable for every garden situation. They have a reputation for being difficult plants, and in some cases they truly are. Candelabra primroses are particularly finicky when it comes to moisture. Beautiful and temperamental, they demand a constantly boggy soil. As its opposite, there are the English primrose (Primula vulgaris), and the polyantha hybrids (Primula x polyantha), which can adjust to a slightly dry soil. The other primroses fit in between these extremes. They do best in a consistently moist soil.

Emerging in crowded rosettes, the attractive, narrow leaves may be rounded to oblong. At times, they look tufted or wrinkled.

Generally primrose flowers, which may be scented, have shallow throats formed by the sepals. They often have contrasting yellow eyes. Blooms open in clusters. For candelabra and the drumstick primroses, the flowers are held well above the leaves on tall, leafless spikes.

The best-known primroses are the very hardy, Pacific Giant polyantha hybrids created from cowslip (Primula veris) and English primrose. Immune to summer heat, these are less than a foot in height. On short, stiff stems, three-inch-wide striking blossoms are in various colors. The Barnhaven primroses, another polyantha hybrid, have been available for over fifty years.

Of the other hybrids, Sunshine Star primrose (Primula x juliana) has scented, yellow blossoms sporting orange eyes. This can be three to eight inches in height.

The floriferous English primrose has long been a favorite, for it is one of the easiest species to grow. The fragrant yellow blossoms, over an inch wide, are beautifully displayed above the highly textured, crinkled foliage.

The ever-cheerful cowslip has nodding bunches of scented lemon-yellow blooms, one-half inch wide, with orange eyes. Reaching eight inches in height, it has crumpled foliage.

Drumstick primroses (Primula denticulata) aren't widely grown. They produce dense, round flower heads in a range of colors from white, purple, and blue to carmine.

At one time, the Asiatic primroses were rarely grown. Reaching two feet in height, they are finally gaining in popularity. Needing a moist soil, the Japanese primrose (Primula japonica), a candelabra type, delivers whorls of one-inch-wide purple blossoms with dark eyes. The coarsely toothed leaves can have reddish stems.

Siebold or Japanese star primrose (Primula sieboldii) are about a foot tall. These open in late spring in crowded umbels. Its showy, white or purple blossoms are over an inch across. Its petals are frilly, while the scalloped, heart-shaped leaves are two to four inches in length. Reasonably tolerant of dry conditions, it's relatively easy to grow. Siebold primrose may become dormant during hot dry summers.

Auricula primroses (Primula auricula) are heirloom plants. Long a favorite at flower shows, they've been in cultivation for three hundred years. Many cultivars are available. The flowers and stems may have a whitish coating. Generally with yellow centers, the bell-shaped, scented blooms, one inch wide, form umbels in a range of colors. Auriculas feature thick leaves that are three inches in length.

Primroses are perfect for shady landscapes. Use them freely in woodland
gardens. Mix and match them with other shade-tolerant, moisture-loving plants, such as hostas, ferns, European ginger, hellebores, and woodland wild flowers.

Given a moist, slightly acidic soil, primroses will thrive. They will grow in full sun if they're kept watered. Mulching will conserve moisture, though this can be difficult with the ground-hugging foliage.

Slugs do love these plants. For that reason, I apply the non-toxic Sluggo pellets.

Fungal leaf spots can occur, though I've never seen this problem. Should this occur, remove and destroy the affected leaves. Provide the plants plenty of air circulation, and the disease will probably never strike.

Since some people get dermatitis from touching certain primroses, wear long sleeves and gloves when handling the plants. Primin-free varieties are available.

Propagation is often done by division. Some kinds can be grown from stem cuttings. I've also propagated them from seeds, a method that requires a lot of time and energy. I started mine in the fall indoors under lights, and they bloomed the following spring.





Editor's Picks Articles
Top Ten Articles
Previous Features
Site Map





Content copyright © 2022 by Connie Krochmal. All rights reserved.
This content was written by Connie Krochmal. If you wish to use this content in any manner, you need written permission. Contact Connie Krochmal for details.