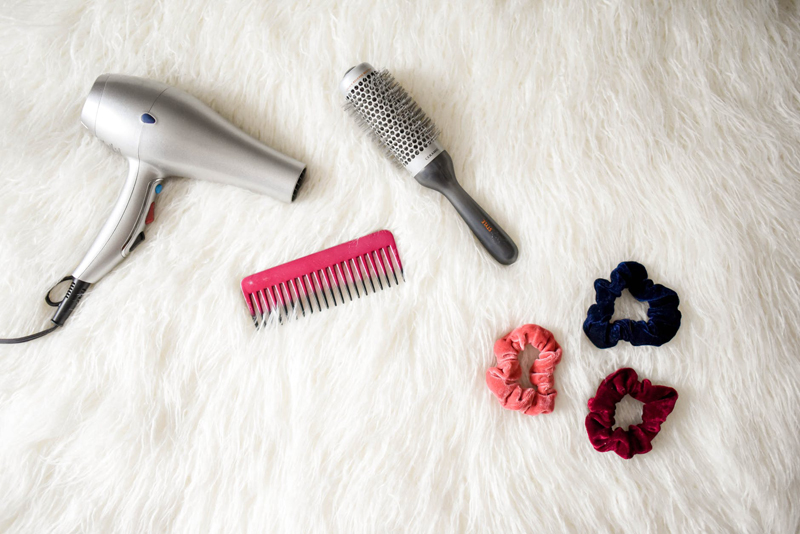 What does it mean when someone says you should layer your hair? What can layering do for you?
Layered hair refers to hair that is cut at different lengths throughout the hairstyle. These lengths might be blended perfectly, so that you cannot see where one leaves off and another begins, or they might not be blended together at all, giving a chunky appearance.
The layers can be uniform throughout - such as trimming every hair on your head to an exact 2 inches in length - or they might be cut short in some areas and left long in others. The shorter hairs will often stand out more, therefore adding body or fullness to your hair. The way the layers are organized creates the shape of the hairstyle.
Short layers from the top to the bottom of a hairstyle create movement or fluff in the style. When the layers are short throughout and there is a certain amount of length at the bottom - or nape area, the style might be referred to as a shag.
Long layers throughout gives long fine or thin hair the ability to be full and fluffy. It prevents the fine hairs from being 'dragged down' by too much length. In the above style, the shortest layer (on top) is about 7 or 8 inches long. After that, the lengths get progressively longer so that the bottom of the style stays full and thick.
The way layering affects your hair also depends on the thickness and texture of your hair. Your hairdresser will be the best judge of how much layering to use and where it is effectively applied.
In the case of very thick hair, layering can take away from a
too full
look. It also gives more control and manageability and shortens the drying time.