Sweet and Sour Sauce Recipe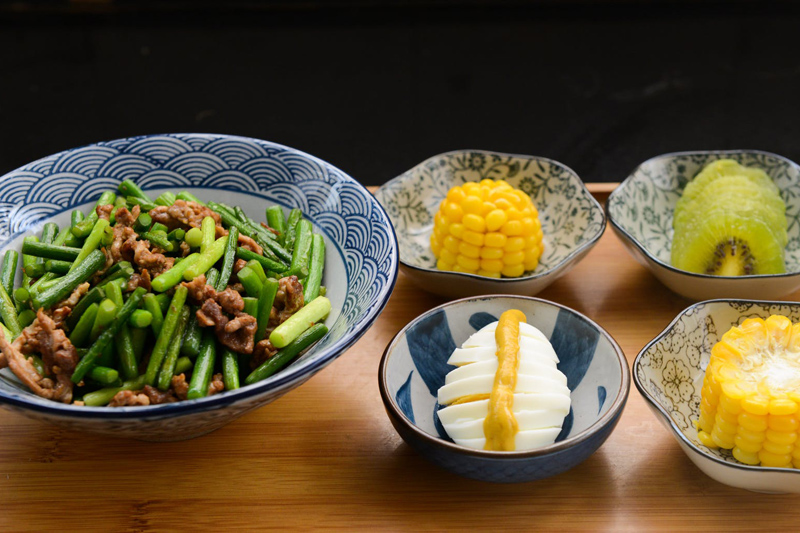 Sweet and sour sauce represents the Chinese philosophy of yin and yang. Yin and Yang are opposites who can not exist without each other. Just as the flavors of sweet and sour are opposite, each could probably not exist without the other. Bringing these two flavors together keeps Yin and Yang in balance and is harmonious, and not to mention delicious!
This wonderful sauce is widely known in America as both a dipping sauce and a cooking sauce used on pork and chicken. In China however, sweet and sour sauce began as a simple sauce used on fish found in Cantonese cuisine. It started out as just a sugar and vinegar sauce. Once it came to America, the addition of a tomato base, such as ketchup was introduced and created popular American-Chinese dishes such as sweet and sour chicken. Below I detail my fun in experimenting with this wonderful sauce. I came up with three delicious versions, each different in flavor.
1/3 cup white vinegar
1/3 cup white sugar
¼ tsp ginger
1tsp soy sauce
8 oz pineapple tidbits, drained
2 tbsp ketchup
2 tsp cornstarch
The Original Sweet and Sour Stir-Fry Sauce
I began, just as the Chinese did, with the simple Yin and Yang, sugar and vinegar. I measured them in equal parts to keep them in balance. This sauce was very good, not as a dipping sauce, but as a stir-fry sauce, especially with chicken and broccoli.
Stir together the vinegar and sugar in a small non stick pot. Cook on high, stirring constantly until all the sugar has dissolved.


In a small cup, mix the cornstarch with just a little water so that it dissolves.


Boil the sauce and then add the cornstarch and stir until thick.


It can now be refrigerated and is ready to use in a stir-fry dish.
Pineapple Sweet and Sour Stir-Fry Sauce
This is the original stir-fry sauce with the addition of ground ginger, soy sauce, and pineapple tidbits. These additions gave a completely different flavor to my stir-fry dish. To make this sauce, simply add the ginger, soy and pineapple in the first step of the above instructions.
Sweet and Sour Dipping Sauce
The addition of ketchup turned the original sweet and sour sauce brought over from China into what we use today as a sweet and sour dipping sauce. My version is just the above sauce with the addition of ketchup and smaller pieces of pineapple.
Take the pineapple tidbits and chop them into tiny 1/8 of an inch pieces. You can use a food processor if you wish.


Then simply follow the instructions for the pineapple sweet and sour stir-fry sauce and add the ketchup in the first step.
Sweet and sour sauce is very adaptable. There are a billion different versions. If you want, you can experiment even further by adding 8 oz of green pepper or Vidalia onion. You may even want to substitute the ketchup for a more prominent tomato base such as tomato paste. Remember, cooking is all about individual taste and experimentation. That is why many of the dishes and sauces from china have evolved over the years. Enjoy!


Related Articles
Editor's Picks Articles
Top Ten Articles
Previous Features
Site Map





Content copyright © 2023 by Lila Voo. All rights reserved.
This content was written by Lila Voo. If you wish to use this content in any manner, you need written permission. Contact Lila Voo for details.