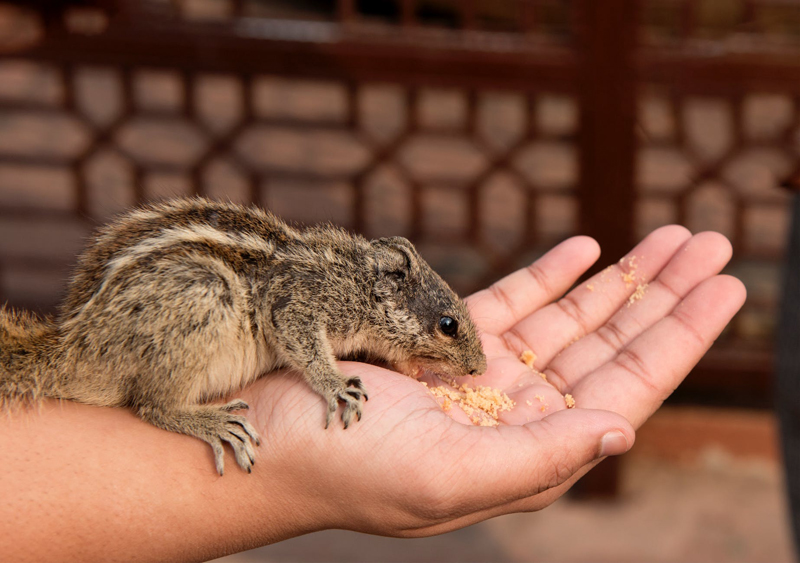 Drug companies are not willing to pay for studies if the market doesn't justify expenditures. The testing of medications effect and if it can be safely used on animals is moving very slowing and will grind to a stop.
Recognition of this crisis brought passage of the Animal Drug Use Clarification Act which was passed in 1994. Veterinarians can use a drug off label if they have a legitimate veterinary/client relationship. Remember, that most drugs were tested on animals before being tested on people.
Imrab 3 (manufactured by Merial Inc) has been used off label for skunks and raccoons in the wild. There was a small study done in Canada for the use of Imrab 3 for its effectiveness and safety on wild Canadian skunks and raccoons.
Veterinarians are using Imrab 3 vaccinating skunks against rabies in the US. More veterinarians need to be aware that Imrab 3 can be used and used effectively. We also have to fight for the government and law enforcement to recognize the off label use of Imrab 3 and to recognize a quarantine period.
Many people still think skunks carry rabies and this is not right, not true in any way, shape, or form. All warm blooded animal's contract rabies in the same way, by eating an infected carcass, or by being bitten; an animal would have be make contact with a animal infected with rabies.
Perhaps I should word this a bit differently – all unvaccinated mammals can contract rabies!
Skunks Need PR Consultant (More information)
A majority of the drugs used on animals are so call "off label" drugs meaning human drugs used on animals.
We hide our skunks because of laws. As long as our skunks are hidden the problem isn't resolved but who is willing to risk's their skunk's life by bringing this problem into the open?
Pet Skunks
Imrab 3 is being used off label in Canada for skunks and raccoons. Dr. Donna Hutchings, CFIA, VBBS, 59 Camelot Dr, Neapean, Ontario, K1A 0Y9 approves the off label use of Imrab 3 in Canada. Veterinarians, you can use Imrab 3 on skunks. Get the facts for the off label use of Imrab 3.
Folks, the cancer treatment drugs used on your pets are all pretty much off label. Many of your pets are alive today because of them. If you to wait for drug companies to approve the use of these cancer drugs before they used them on your pets I doubt it if many of your pets would be alive today.
Doctors prescribe off label use of medications many times a day. Just less than one quarter of all drugs prescribed is off label.
***
Skunk - Pet Skunks
***
Striped Skunk
Diana Geiger Exotic Pets Editor
on
Pills For Pets: The A to Z Guide to Drugs and Medications for Your Animal Companion
The Guide to Off-Label Prescription Drugs: New Uses for FDA-Approved Prescription Drugs


Scroll down a litter further and sign up for the exotic pet's newsletter. Your email is 100% safe, I never even see it. You will receive a newsletter once a week. Once in a great while an emergency newsletter may go out, but this would be only for a big illness outbreak or other emergency. Subscribe so you will know when new content comes out!


This site needs an editor - click to learn more!

You Should Also Read:
Complete Exotic Pet Index
Ferrets - A Complete Guide Paperback and Kindle
Exotic Pet Shopping (the safest for your pets)




Related Articles
Editor's Picks Articles
Top Ten Articles
Previous Features
Site Map





Content copyright © 2022 by Diana Geiger. All rights reserved.
This content was written by Diana Geiger. If you wish to use this content in any manner, you need written permission. Contact BellaOnline Administration for details.