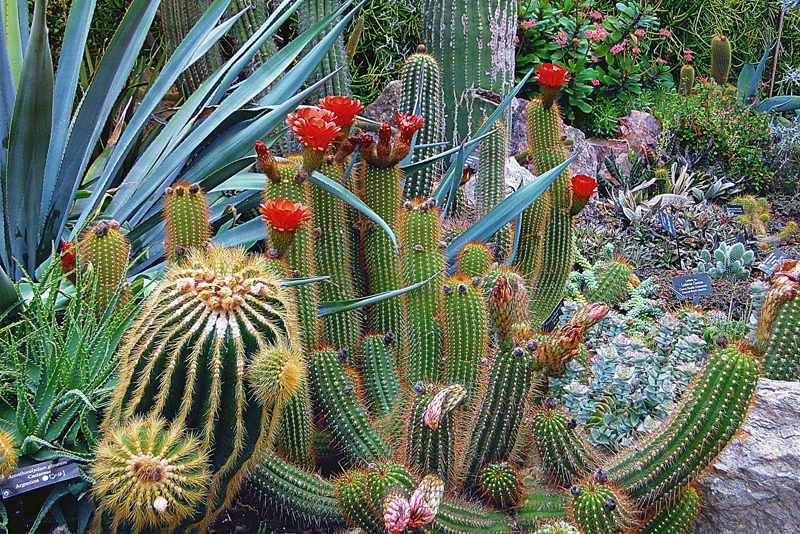 Of all the succulents, hoya remains one of the most popular. Some people who aren't interested in any other succulent are just crazy about this plant. Recently, I happened to notice among the many things being hyped for Valentine's Day was the hoya. It was being marketed as the heart plant because the leaves were heart-shaped.

Originally from Asia, these plants are native to parts of China as well as Burma and India, particularly in the Himalayan region. Strangely enough, these are members of the milkweed family.

In these tropical areas, hoyas occur either as climbing plants or epiphytes on trees or shrubs. It has firm, glossy, succulent leaves. Depending on the species, these may be considered evergreen. In some cases the plant will shed the foliage if growing conditions become unfavorable. Hoyas with variegated leaves are available. In some varieties, the foliage is deformed, which is usually referred to as monstrose.

As a houseplant, hoya maintains its vine-like growing habit, and can have stems that are three feet or more in length. The stems will need some sort of support. To avoid damaging them, it is best to avoid moving the plant once it begins to set flower buds.

The wonderfully fragrant, star-shaped flowers are a sight to behold. Indeed they look very waxy. The individual blossoms can last for several weeks. The bracts look very velvety, and range in color from white to red. The centrally located petals tend to be brightly colored, including red and orange. They open in pendant clusters. Those of the common hoya (Hoya carnosa) may have as many as thirty flowers per bunch.

Hoyas are repeat bloomers, and new flowers will be produced from the original flowering stem, usually from late spring into the fall months. For that reason, do not remove the old flower clusters. Hoya flowers contain an awful lot of sweet nectar, which can attract ants.

These plants usually thrive in typical indoor growing conditions, and have become very popular as house plants. In addition, they are an excellent choice for hobby greenhouses. They do require warm conditions, so temperatures must be kept on the high side.

To prevent the plants from shedding their leaves, give them adequate water and protection from full sun. In the wild, they grow in partial shade. So hoyas will do best if you can match these natural conditions. They need to be kept evenly moist when they are actively growing with a little less water during the winter months. If the plants are kept too wet during the colder months, they may shed their leaves.

In one respect hoyas are different than other succulents. That has to do with fertilizers. The hoya benefits from routine fertilizer applications about twice a month during the growing season.

To encourage the development of flower buds for the spring, it is best to keep the plants slightly cooler during the winter months, somewhere around 55-60 degrees Fahrenheit.

Hoya can be grown from seeds. In addition, cuttings can be used. They're more likely to root if you place the rooting tray on a heat source. Be patient, for it may take eight weeks or so before the cuttings begin to develop roots.

This site needs an editor - click to learn more!


Related Articles
Editor's Picks Articles
Top Ten Articles
Previous Features
Site Map





Content copyright © 2023 by Connie Krochmal . All rights reserved.
This content was written by Connie Krochmal . If you wish to use this content in any manner, you need written permission. Contact BellaOnline Administration for details.