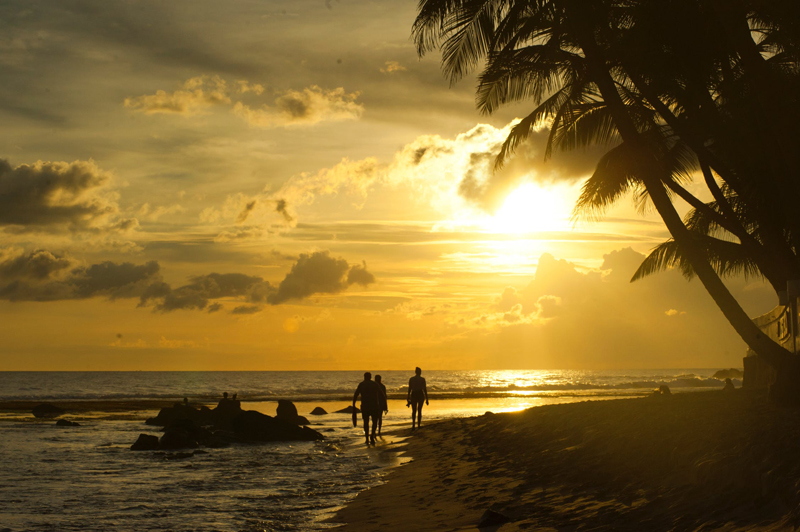 Caribbean authors have long been recognized for their literary contributions to the world. One of my favorite movies, "To Sir With Love" was written by E. R. Braithwaite who is a fellow Guyanese, with several other books under his belt.

Edgar Mittelholzer, another Guyanese, paved the way for fellow authors from the many Caribbean Islands by migrating to England and pursuing his prospects of being published. His theory that a more metropolitan arena would better serve his artistic endeavor to the fullest capacity became a reality with his first book "Corentyne Thunder." Not only did his literary career take off, but it opened doors for Caribbean writers bringing their material to the forefront, and making many sit up and take notice. Sadly he committed suicide in England in quite a tragic manner. His first novel "Corentyne Thunder," has caught the interest of a fellow Guyanese Actor/Writer/Director Marc Gomes. Mr. Gomes, who resides in Los Angeles is currently scouting for locations and investors for the screenplay of this novel, which will be filmed in Guyana. This is truly exciting and a very much anticipated film by many Guyanese. A follow up article on this topic featuring Mr. Marc Gomes will be posted as the fruition to this project draws near.

Which brings me to our dear Jan Carew. After all it was his book, "Black Midas," that sparked many discussions around our dinner table in my middle school years, not withstanding the rhyme that followed pertaining to the book's tittle. The controversial aspect of Prof. Carew intrigues in many aspects, the most memorable on the theory of Christopher Columbus's discovery of the West Indies. Prof. Carew throws a curve ball into the gallantry of these historical teachings, thus creating questions in the minds of many while reducing its recorded merit to that of a fairy tale. While residing in England, he contributed to the Black Movement through his posts in the newspapers, magazines, as well as other media forums such as radio and television. But Professor Carew is more than a novelist, a teacher, an artist, a poet, or even a playwright. He is a humanitarian and a great thinker, and widely respected for his contribution to the Caribbean.

A couple of weeks ago, I had the distinct pleasure of speaking with the Professor and his charming wife Joy. I was so exhilarated by our exchange, that when he informed me of his love of cooking, I immediately sent him a couple of my recipes to try from my upcoming cookbook "Guyana's Tasty Exotic." Prof. Jan Carew is the Forever Artist of the gold coast.


Lucky for us Islanders, there is a long list of writers who hailed from the Islands in the Caribbean and have made their mark in the literary world through prose, literature, novels, history and song writing. So to Nalo Hopkinson, V.S. Niapaul, Merle Hodge, Paule Marshall, Edwidge Danticat, Pauline Melville, Earl Lovelace, Lakshmi Persaud, Derek Walcott, Jean Ryhs, Dionne Brand, Edward Braithwaite, Merle Collins, Hubert Harrison and all the rest, too many to mention. SALUTE! Your contributions have instilled pride within your fellow Islanders.

Finally, there is a very young up and coming Caribbean American author among us, her advocate is her loving Mother Sylvia Bernard and at her request is inviting all of you to visit her daughter Jessica Bernard's website at: https://www.jessalas.vpweb.com , and cheer her on while she become the next Lakshmi Persaud or Merle Collins.



Related Articles
Editor's Picks Articles
Top Ten Articles
Previous Features
Site Map





Content copyright © 2019 by Deborah Barocas. All rights reserved.
This content was written by Deborah Barocas. If you wish to use this content in any manner, you need written permission. Contact Nick Marshall for details.