How Smoking Harms Fertility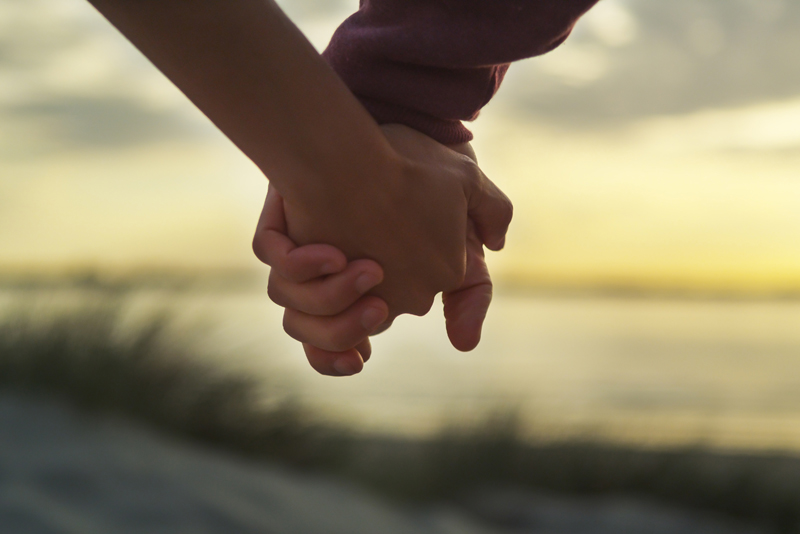 Multiple studies confirm the devastating effect that tobacco smoke can have upon both male and female fertility. In females, tobacco smoke exposure significantly reduces IVF success rates, increases the time it takes to conceive and increases miscarriage and ectopic pregnancy rates even when the smoke is second-hand.

In men sperm is adversely affected in many ways reducing sperm counts, motility, morphology and quality. Even when a smokers sperm test looks stellar, qualitatively sperm are impaired with DNA abnormalities and a lowered ability to bind to and fertilize an egg.

New studies show that the children of smokers will have reduced fertility too due to the detrimental effects of tobacco toxins on the developing embryo.

Despite tobacco smoke being a strong reproductive toxin many couples continue to smoke while trying to conceive, even while pursuing IVF/ART and during pregnancy. Just in case you need some persuading to begin - and stick to - a plan to stop smoking, here is a brief summary of a few studies highlighting the damaging impact of both male and female smoking and environmental tobacco smoke exposure:

1. Smoking reduces the numbers of embryonic germ cells (55%) and somatic cells (37 %) which eventually develop into egg and sperm cells and control the future fertility of your children. The more you smoke - the more you lower your child's fertility potential.

2. Smoking significantly reduces protamines in sperm which can cause poor sperm DNA quality. Oxidative stress - also caused by tobacco smoking - increases sperm damage too. Damaged DNA means more potential for miscarriage, and malformations.

"The results of the present study suggest a negative biological effect of smoking on spermatozoa DNA integrity."

3. "Each stage of reproductive function, folliculogenesis, steroidogenesis, embryo transport, endometrial receptivity, endometrial angiogenesis, uterine blood flow and uterine myometrium is a target for cigarette smoke components."

4. This large study showed that smokers had significantly lower odds of clinical pregnancy, a live birth, and higher odds of miscarriage, ectopic pregnancy.

"This meta-analysis provides compelling evidence for a significant negative effect of cigarette smoking upon clinical outcomes of ART and should be presented to infertility patients who smoke cigarettes in order to optimize success rates."

5. Even second-hand smoke can significantly impair fertility:

"Despite similar embryo quality there was a striking difference in implantation and pregnancy rates of MS (mainstream smoking) and SS (second-hand smoke) smokers when compared with NS. Our data demonstrate that the effects of SS smoking are equally as damaging as MS smoke on fertility."

6. In females smoking can make the uterus less receptive to implantation. "Tobacco consumption determines reduced uterine receptiveness..."

7. Exposure to cigarette smoke at levels similar to human exposure cause the ovaries to loose primordial follicles reducing female fertility in mice.

8. Cigarette smoke reduces the ability of sperm to bind tightly to an egg to fertilize the egg. this can make a sperm unable to fertilize an egg, even in IVF.

"...smoking may suppress hyperactivated motility and tight binding of sperm to the egg, leading to some reduction in fertility potential."

Would you like articles like this delivered to your email weekly? Sign up below for the BellaOnline infertility newsletter, it's free and you can unsubscribe anytime you like.




References:

1. Cigarette smoking during early pregnancy reduces the number of embryonic germ and somatic cells. By L.S. Mamsen, M.C. Lutterodt, E.W. Andersen, S.O. Skouby, K.P. Sorensen, C. Yding Andersen, and A.G. Byskov. Human Reproduction journal. doi:10.1093/humrep/deq215

2. Protamine contents and P1/P2 ratio in human spermatozoa from smokers and non-smokers. By M.E. Hammadeh, M.F. Hamad, M. Montenarh, and C. Fisher-Hammadeh. Human Reproduction journal. doi:10.1093/humrep/deq226

3. Effects of cigarette smoking on reproduction. Hum. Reprod. Update (2010) doi: 10.1093/humupd/dmq033 First published online: August 4, 2010

4. Effects of cigarette smoking upon clinical outcomes of assisted reproduction: a meta-analysis
Hum. Reprod. Update (2009) 15 (1): 31-44. doi: 10.1093/humupd/dmn046 First published online: October 15, 2008

5. Sidestream smoking is equally as damaging as mainstream smoking on IVF outcomes. M.Neil et al. Hum. Reprod. (September 2005) 20 (9): 2531-2535. doi: 10.1093/humrep/dei080 First published online: May 26, 2005

6. Cigarette smoking affects uterine receptiveness. Hum. Reprod. (2006) 22 (2): 543-547. S.R.Soares et al.

7. Cigarette smoke causes follicle loss in mice ovaries at concentrations representative of human exposure. Human Reproduction (2009)24(6):1452-1459

8. Nicotine affects sperm adversely; creates changes that reduce fertility potential, UB study research finds. 2002 meeting of American Sciety for Reproductive Medicine. 2005 Lead researcher Lani Burkman, PhD.












Related Articles
Editor's Picks Articles
Top Ten Articles
Previous Features
Site Map





Content copyright © 2023 by Hannah Calef. All rights reserved.
This content was written by Hannah Calef. If you wish to use this content in any manner, you need written permission. Contact Hannah Calef for details.