The Creature From The Black Lagoon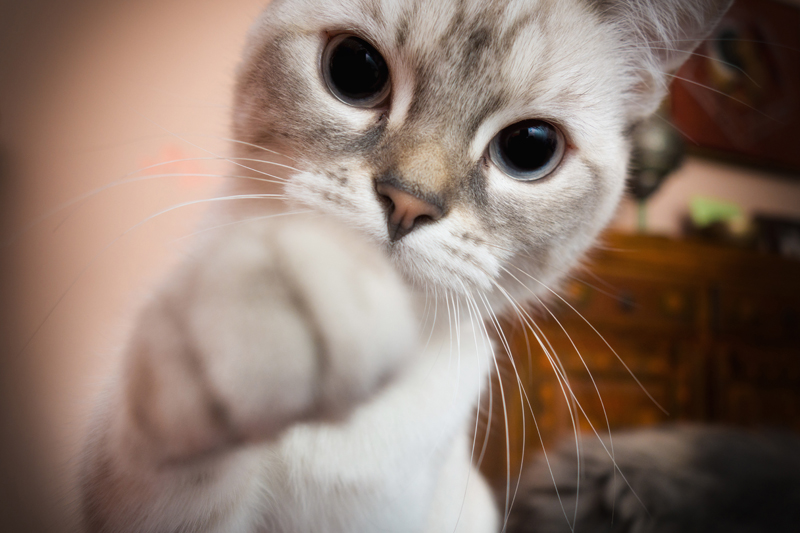 Deep in the Amazon jungle, an archaeological expedition led by Carl Maia comes across the skeletal remains of an unknown creature. Bringing back another team led by Mark Williams and David Reed, the group comes across a live "Gill-Man" thought to be long extinct living in the depths of the Black Lagoon. The group soon finds itself at odds with the creature as one by one they fall victim to its murderous intents. Here are a few movie mistakes to look for while watching 1954's "The Creature From The Black Lagoon".

∙ Mark and David are investigating the Black Lagoon. While David is carrying an underwater camera, Mark is carrying a harpoon. When they see the creature, Mark fires ones of the spears at it. The Gill-Man is facing Mark when he shoots. The spear goes into the creature's front left side and then it flips in the water. The Gill-Man is then seen underwater, swimming away and the spear is protruding from its lower back instead of its front.

∙ Kay is smoking on the deck of the Rita and walks away from the others as they're watching Mark and David rowing in the Black Lagoon. In the close-up of her, Kay crosses her left arm in front of her and she's holding her cigarette in her right hand. Her right arm is propped up, with the elbow against her left arm. The scene cuts to a far view of the boat and her arms are down and her right leg is propped up on the edge of the boat. It then cuts back to the original view and her left arm is back to being crossed in front of her and her right hand is at her face. She's also standing straight, without her leg being propped up on the side.

∙ CAUTION: May Contain Spoilers! David goes into the caverns to rescue Kay from the creature. A bird suddenly flies toward him and the wires used to make the bird "fly" can be seen. Also, a few moments later, when David is fighting the creature, a white wire can be seen near the back of his swim trunks, helping the creature to lift him when they're fighting.

"The Creature From The Black Lagoon" (1954) stars Richard Carlson, Julia Adams, Richard Denning, Antonio Moreno, Nestor Paiva and Whit Bissell. It runs 79 minutes and is Unrated.

Get your copy of "The Creature from the Black Lagoon" here:



Related Articles
Editor's Picks Articles
Top Ten Articles
Previous Features
Site Map



Follow @IGMovieMistakes
Tweet



Content copyright © 2022 by Isla Grey. All rights reserved.
This content was written by Isla Grey. If you wish to use this content in any manner, you need written permission. Contact Isla Grey for details.