Quick and Easy Back to School Recipes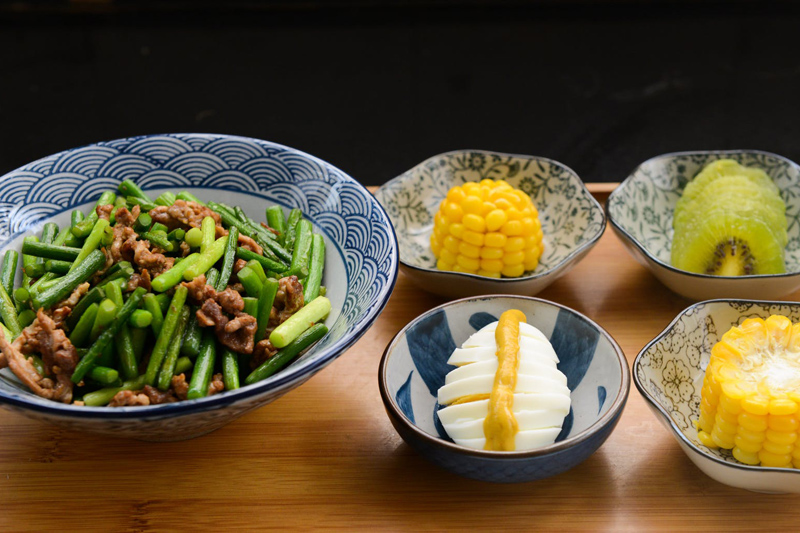 School is starting soon which means less time to plan and prepare for dinners at home. Here are some quick and easy recipes that will make it simple to have a delicious and healthy meal for the whole family in no time.
Quick and Easy Beef Stir Fry Recipe
This stir fry takes has thin strips of beef, which are tossed with mixed vegetables in a delicious savory sauce. Here I use frozen vegetables, which makes it quick and easy by saving time in both the cleaning and prepping of each individual vegetable. Although there are some people who say that frozen vegetables are not as good as the fresh version, they are actually just as healthy as long as you purchase a reputable brand. When selecting the brand keep in mind of where and how their vegetables are produced. My personal choice are the organic frozen vegetables found at whole foods.
Chicken with Mixed Vegetables Recipe
Here is another quick and easy recipe using frozen vegetables. Again make sure to purchase a reputable brand of vegetables and organic if possible.
Quick and Easy Vegetable Mai Fun Recipe
Along with frozen vegetables, this recipe uses mai fun, which are noodles made of rice. Instead boiling these noodles, they only need to be soaked in warm water to soften them. They can then be tossed with other ingredients and heated if desired. This recipe tosses them with mixed vegetables in a delicious warm sauce.
Quick and Easy Fried Rice Recipe
This is a basic fried rice recipe that is quick and simple. Make sure to have cold leftover rice on hand before starting this recipe. Using cold rice gives fried rice it's texture. If you use rice that has been just cooked, the fried rice will end up being mushy and soft.
Quick and Easy Chinese Chicken Salad Recipe
This recipe uses rotisserie chicken and an organic salad mix; making it quick and simple when you need a meal in a hurry. Rotisserie chicken is already cooked and can usually be found in most local grocery stores. Organic salad mixes are usually found in the produce section, or organic produce section of most grocery stores.
Quick and Easy Chinese Peanut Noodles Recipe
If your children are pasta lovers then they will love this Chinese peanut noodle recipe. Here vermicelli noodles are tossed in a delicious peanut sauce. This sauce is slightly spicy so if your family doesn't like spice, simply leave out the hot chili garlic sauce.
Quick and Easy Sweet and Sour Chicken Recipe
This recipe uses pre cooked chicken, frozen vegetables, and microwavable rice, making it a delicious meal that can be made in under 20 minutes. If you don't have time to make the sauce from scratch, you can simply use a store bought sweet and sour sauce.


Related Articles
Editor's Picks Articles
Top Ten Articles
Previous Features
Site Map





Content copyright © 2019 by Lila Voo. All rights reserved.
This content was written by Lila Voo. If you wish to use this content in any manner, you need written permission. Contact Lila Voo for details.