Ginger Chicken Fried Rice Recipe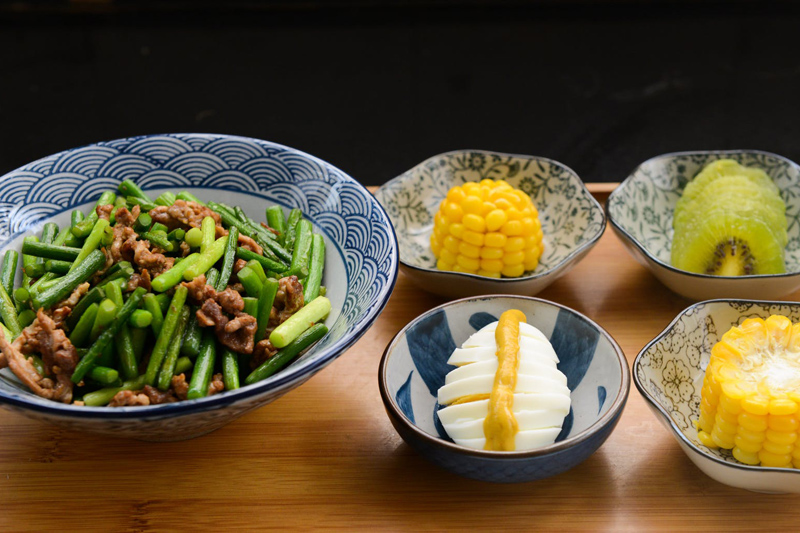 This ginger chicken fried rice recipe is flavored with fresh ginger, sweet white onion, celery, carrots, and red bell pepper. Using extra virgin olive oil instead of the traditional peanut oil also gives this dish a unique fresh flavor and makes it a healthier option. Just make sure to heat the wok on medium high and stir constantly to ensure that the oil does not burn.
3 boneless skinless chicken breasts
1 ¼ tsp salt
1 ¼ inch piece fresh ginger
½ large sweet white onion
4 celery stalks
2.5oz shredded carrots
½ large red bell pepper
3 ½ tbsp evoo
2 cups of cold left over rice (long grain white rice or jasmine rice)
1 ½ tbsp soy sauce
Remove as much fat from the chicken as possible and then cut each breast into small ¼ inch squares. Sprinkle these chicken pieces thoroughly with ½ tsp of the salt and let them sit at room temperature while preparing the other ingredients.


Peel the ginger and dice it.


Peel the onion half and dice it.


Rinse the celery under cold running water and dry it thoroughly. Then cut the ends off the stalks and discard. Cut the remaining stalks in half lengthwise, and then into small diced square pieces and set them aside.


Roughly chop the shredded carrots into tiny pieces and set them with the celery.


Rinse the red bell pepper half and dry it thoroughly. Then dice it and set it with the celery and carrots.


Next start cooking the chicken by first heating a wok on medium high and then adding just 1 tablespoon of the olive oil.


Once the oil is hot add one third of the diced ginger and stir fry it for about 40 seconds, or until fragrant.


Then add the chicken and sprinkle the pieces again with another ¼ teaspoon of salt while stir frying. Stir fry them for about 5 minutes, or until the pieces are lightly brown. Then remove them and all the ginger from the wok and place them on a plate and set them aside.


Next heat another tablespoon of the olive oil on high, and once it is hot add the onions and sprinkle them with ¼ teaspoon of salt while frying. Let them cook about 3 minutes, or until they brown.


Then add the remaining ginger and stir fry for another minute, or until the ginger becomes fragrant.


Then add the carrots, celery and red bell pepper sprinkling everything with the remaining ¼ teaspoon of salt. Stir fry for about 2 minutes, or until the vegetables are slightly soft.


Then return the chicken and ginger to the wok and add the remaining tablespoon and a half of olive oil and stir to mix everything together.


Next break up any lumps of the cold rice with you hands and add it to the wok. Stir fry everything for a minute.


Then add the soy sauce and stir fry until it is completely mix in and everything is heat through, about 1 to 2 minutes. Then remove it from the heat and serve immediately. This makes about 3 servings of ginger chicken fried rice.


Related Articles
Editor's Picks Articles
Top Ten Articles
Previous Features
Site Map





Content copyright © 2023 by Lila Voo. All rights reserved.
This content was written by Lila Voo. If you wish to use this content in any manner, you need written permission. Contact Lila Voo for details.