Vegetarian Wontons Recipe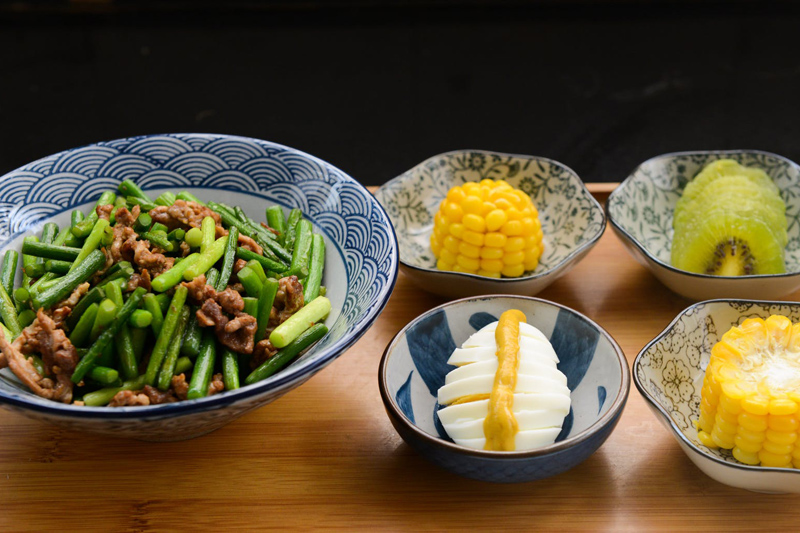 ½ large yellow onion, diced
1½ inch piece fresh ginger, minced
½ cup julienned celery
½ cup shredded carrots
½ cup julienned red bell pepper
1 cup shredded Napa cabbage
1 tsp salt
1 tbsp stir fry oil (or peanut oil)
1 tbsp soy sauce
24 – 30 wonton wrappers
First prepare all of the vegetables making sure to rinse, dry, and peel each one thoroughly. Then place them in separate bowls or in separate areas on a plate.


Once all of the vegetables are prepared heat a wok on high. When it's hot add the stir fry oil and let it get hot. Stir fry oil has the flavors of garlic, green onion, and ginger already infused into it. If you don't have stir fry oil you can simply use peanut oil in it's place.


When the oil is hot add the onion and sprinkle it with ¼ tsp of salt. Stir fry for about 3 minutes, or until just slightly brown.


Then add the ginger and stir fry for another minute, or just until fragrant.


Then add the celery, carrots, and bell pepper sprinkling everything with another ¼ tsp of salt and stir fry for 1 minute.


Next add the cabbage and sprinkle with the remaining salt and stir fry everything for another 2 to 3 minutes, or until all of the vegetables are slightly soft.


Then add the soy sauce and mix it in thoroughly.


Once it is mixed in, remove the vegetables from the heat and let them cool. To the touch.


While the filling is cooling, set up a work place to make the wontons. Have 2 plates, one on which to fold the wontons and the other on which to place the finished wontons. Also set a bowl of warm water and the wonton wrappers close by. Keep the wrappers in the refrigerator until you are ready to use them. Then place a damp paper towel over them to keep them from drying out while wrapping.


Next start wrapping the wontons. Place a wrapper on a plate and then add just a teaspoon of filling to the center. Dip a finger in the water and moisten the edges of the wrapper. Then fold it in half diagonally, forming a triangle and press the edges to seal. Then wet one of the bottom corners with the water and bring the dry corner on top of it, forming the traditional wonton shape, and press to seal. At this point, if the filling starts to squeeze out of the edges it means you used too much. You only need a tiny bit of filling in the center of each.


Once the wonton is sealed, place it on a plate and continue filling the remaining wonton wrappers.


When all of the wontons are made, heat a large pot of water on high and bring it to a boil. If you are making wonton soup, heat a broth on high. I often use a store bought organic vegetable broth for this recipe and add a few green onions and about ¼ inch piece of sliced ginger.


Once it boils carefully add the wontons. Depending on the size of your pot, you may want to cook these in batches. I usually cook about 20 at a time in about 5 cups of liquid. Then let them boil for about 9 minutes.


When they are done, carefully remove them with a slotted spoon, draining off any excess water, and serve alongside a dipping sauce. If you are making soup, simply divide the broth into bowls, placing about 4 wontons in each bowl, enjoy.


Related Articles
Editor's Picks Articles
Top Ten Articles
Previous Features
Site Map





Content copyright © 2019 by Lila Voo. All rights reserved.
This content was written by Lila Voo. If you wish to use this content in any manner, you need written permission. Contact Lila Voo for details.