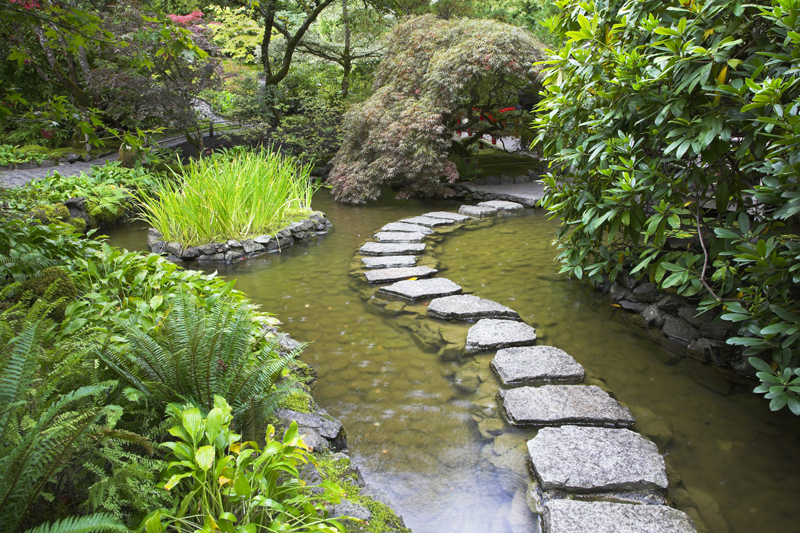 Reverence for trees has long been a part of human history. The ancients revered trees and planted sacred groves. This was true for the Persians in particular.

According to Richard J. Campana, author of "Arboriculture-History and Development in North America," Xerxes, the king of Persia halted his army in Asia Minor (which is now known as Turkey) on his way to attack Greece after seeing an oriental plane tree for the very first time in his life. They spent the next couple days decorating the tree and savoring its majesty.

When it came to tree care, Cyrus, the king of Persia, took a hands-on approach rather than letting his slaves see to the plants' wellbeing.

I'm particularly struck by the reverence for trees that is evident in Japanese gardens. These gardeners take winter protection of trees very seriously. One item they install before the onset of winter is snow umbrellas, which protect vulnerable plants, especially evergreens, from heavy snow loads that might otherwise break the limbs. These supports are typically shaped like teepees. The umbrellas are made mostly of rope and are known as yukizuri. Unlike many of the plant protection methods I've seen in America, the Japanese approach take aesthetics into account.

Another technique seen in Japanese gardens during the winter is the use of straw mats to wrap sago palms and other subtropical trees. This protects the plant from excessive cold during the winter season. In some cases, the trunks of older trees are also wrapped in straw mats rather than the entire plant. When a tree has suffered damage or lost some bark on part of its trunk, the damaged spot is wrapped with straw, which is tied in place with twine.

When trees need support, bamboo poles are often used in Japan. In some cases where vulnerable limbs need individual support, Japanese gardeners have attractive methods to brace the limbs either horizontally or vertically. Attractive wooden supports are used for trees that are leaning or otherwise at risk. The Japanese pay careful attention to the needs of older and younger trees.

Old, aging trees lend a special beauty to Japanese gardens. The imperfection of old, gnarled, misshapen specimens is prized for the rustic look it provides.

By being good stewards of our private and public trees, we will leave a priceless legacy for generations to come. This involves careful attention to selection of appropriate trees as well as proper tree care year-round, such as snow umbrellas and keeping lawn mowers away from tree trunks. Nurturing these plants will ensure there will be new additions to the National Register of Big Trees in America for years to come.









Related Articles
Editor's Picks Articles
Top Ten Articles
Previous Features
Site Map





Content copyright © 2021 by Connie Krochmal. All rights reserved.
This content was written by Connie Krochmal. If you wish to use this content in any manner, you need written permission. Contact Connie Krochmal for details.