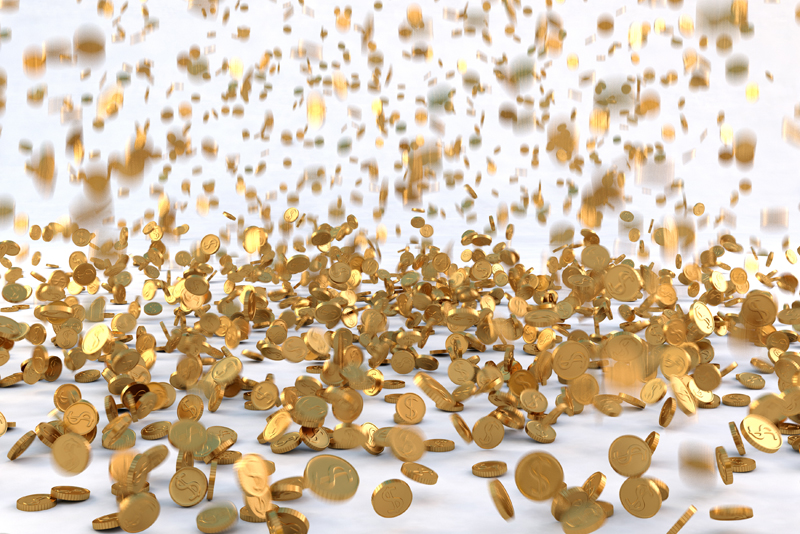 Gold has been the most sought after metal in nearly every civilization as far back as can be remembered. Granted you can't drink gold, you can't really eat it or drink it, or use it as fuel. Even though it doesn't satisfy any of our basic necessities, it is still highly sought after.

It is only one of two metallic elements that have a look that isn't silver, and the other, copper is far more common. As such gold as a yellow metal has reigned supreme as a metal that is the object of nearly everyone's desire. Granted there are any number of gold coins that have been created and issued over the years, some gold coins stand out as gold coins to be desired.

The Coronet gold $5 coin is one that is certain to catch most collector's interest. Many gold coins have been produced by the Mint from it early beginnings. The $5 denomination was included in the original mint authorization. The later Coronet design became one of the longest running design on a U.S. coin and these $5 gold coins were produced in the highest numbers at various times through its run.

The coin's design stems from the work of Christian Gobrecht of which was used from 1839-1908. This span of years guarantees that there are a number of scarce or rare dates and varieties in this series. The flip side is that the common dates won't be as rare in their own right.

Of course your definition of what is common will be different from my own definition, but you would probably agree that a mintage of over 1 million coins would be considered to be common, providing that most of the coins survived to date.
It would surprise you to find out that it took more than 40 years for the Coronet to reach this point. It was in the year 1880 that the Coronet finally broke the 1 million mark. This was when the Philadelphia Mint struck more than 3.1 million pieces that year. That very same year the San Francisco Mint cranked out another 1.3 million pieces of their own. This makes the total mintage for 1880 totally amazing.

1881 saw more than 5.7 million pieces produced at the Philadelphia Mint with almost another 1 million production run from the San Francisco Mint. There would be a number of years that would see more than 1 million $5 pieces issued, but none would surpass the 1881 run.



Related Articles
Editor's Picks Articles
Top Ten Articles
Previous Features
Site Map





Content copyright © 2022 by Gary Eggleston. All rights reserved.
This content was written by Gary Eggleston. If you wish to use this content in any manner, you need written permission. Contact Gary Eggleston for details.