How to Prepare and Cook with Ginger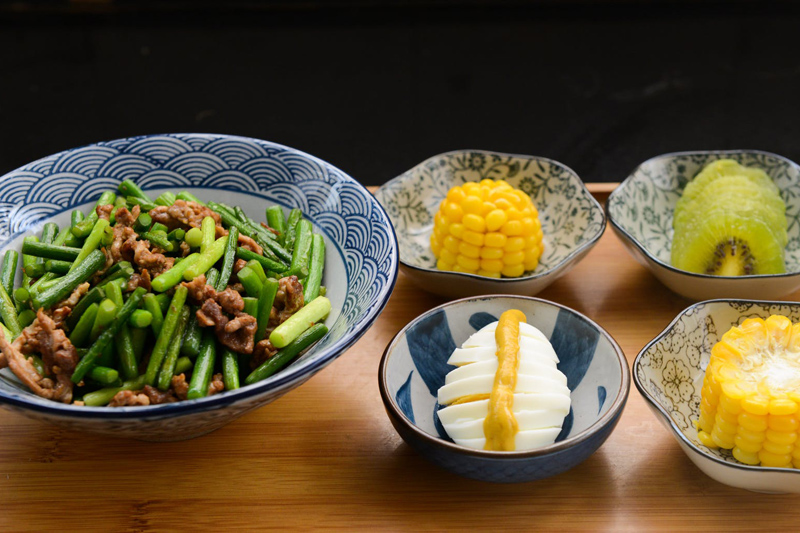 Ginger is one of the staple spices in Chinese cooking and is found in almost every dish from stir fries and fried rice to red cooked stews and roasted meats. Ginger adds a spicy and slightly peppery flavor, and comes in several forms discussed
here.
It is very easy to prepare and to use in almost any recipe.
Preparing Ginger
To prepare ginger for cooking, first break off the size you need. Fresh ginger is usually called for in inch to quarter inch piece sizes for a recipe. The size you need can simply be snapped or cut off the large piece. The large unused portion can then be wrapped lightly in a paper towel and stored in the refrigerator or you can freeze it if you are not going to be using it anytime soon. See "Storing Ginger" below.
Next peel the ginger. Some chefs peel the skin by scraping it carefully with the edge of a spoon. Others like myself use a knife and simply cut away the peel. Use the technique that is the easiest for you.
The last step is to cut the ginger. When the peel is removed it can then be sliced into thin rounds, minced into tiny pieces, or grated with a micro plane grater depending on the recipe. Sliced ginger is normally used in soups, stews, and when roasting meats. Minced ginger is usually used in stir fries and fried rice, while grated ginger is used in sauces and marinades, or when a stronger flavor is desired.
Using ground or powdered ginger is quite simple; just measure out the desired quantity. Ground ginger is usually used in sauces and baked goods.
Cooking Ginger
Ginger is found in most Chinese recipes along with garlic and green onion. It can also be added to almost any recipe just to give your dish a little spice. Fresh mature ginger needs to be cooked either in oil or liquid when using in a dish. I wouldn't suggest using it raw unless you are using young ginger (see types of ginger,) which can be used in salad and for pickled ginger.
When making stir fries or fried rice, minced ginger is usually added to a little oil in the beginning of the cooking process along with other seasonings such as green onion and garlic. It is usually cooked for about 30 seconds to a minute, or until it's fragrance is released. Then the other ingredients are added into the wok or pot to complete the dish.
In soups and stews slices of ginger are simply simmered in liquid with other spices such as star anise to flavor the dish.
Chinese sauces and marinades use either grated ginger or ground ginger. However these are not usually interchangeable because it will change the flavor of the final dish.
Storing Ginger
Fresh ginger can be stored in the refrigerator unpeeled either wrapped in a paper towel or placed in a Ziploc bag for about 2 weeks.
Ginger can also be stored frozen in several different ways for about 12 months. The easiest way is to simply place it in a freezer bag or container unpeeled. Then when you need to use it, simply grate the amount you need right off of the frozen piece of ginger, grating the peel off and discarding it first.
The second way to freeze ginger is to peel it and then cut it into either slices, minced pieces, or grated pieces; which ever version you use the most of. Then separate the pre cut ginger into tablespoon sizes and wrap them each in plastic wrap. Place these individual cut ginger servings in a large freezer bag and freeze. Then when you need to use it, simply unwrap a serving and cook it directly from it's frozen state.


Editor's Picks Articles
Top Ten Articles
Previous Features
Site Map





Content copyright © 2019 by Lila Voo. All rights reserved.
This content was written by Lila Voo. If you wish to use this content in any manner, you need written permission. Contact Lila Voo for details.