5 Ways To Add Disney World To Your Cruise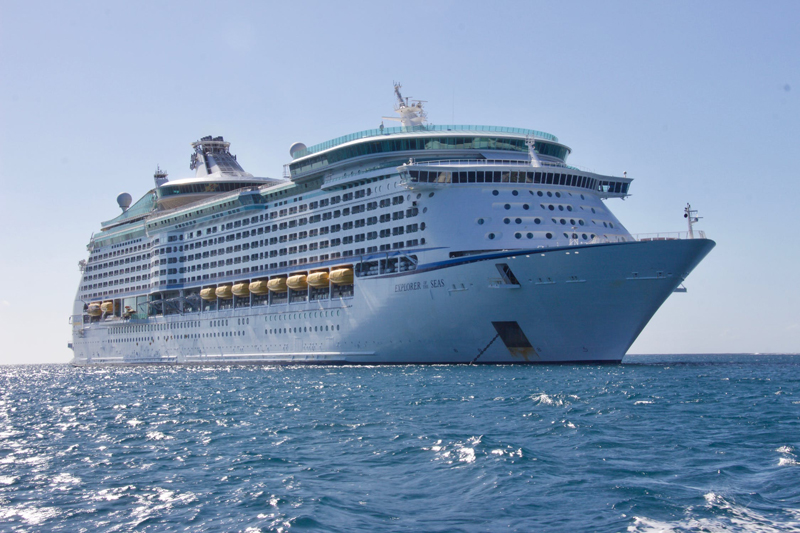 Cruising and Walt Disney World go hand-in-hand, especially for vacationers who love the Disney parks and characters. Disney Cruise Line offers a wide variety of options for Disney-themed sailings. It's important to remember, however, that cruising aboard a Disney Cruise Line ship isn't the only way to make your Disney dreams come true. It's easy to add a trip to Walt Disney World to your cruise out of Florida or from ports along the Eastern Seaboard.

Here are five ways to combine a visit to Walt Disney World with your next cruise vacation:

1. Sail With Disney Cruise Line. Disney Cruise Line sails to a variety of destinations from Florida's Port Canaveral as well as from Miami, New York City and other U.S. ports. Disney characters can be found onboard every sailing, plus there are plenty of Disney shows, movies, and other Disney-themed attractions onboard Disney Cruise Line's ship. Disney Cruise Line also offers seamless ways to combine a Disney 3-, 4-, or 7-night cruise with pre- and post-cruise visits to Orlando's Walt Disney World theme parks. These Disney Cruise Line land/sea packages include round-trip airport transfers, Walt Disney World resort stays, park tickets, transportation from Orlando to the Port Canaveral cruise terminal, and the Disney cruise itself. Check the packages section of the Disney Cruise Line website for more information.

2. Sail from Port Canaveral and Visit Walt Disney World. Disney Cruise Line vacations offer the most seamless and magical Disney-oriented experiences, but that doesn't mean it's the only option. There are other opportunities to combine cruising with Walt Disney World as well. Simply fly into Orlando, visit the Walt Disney World theme parks, and then sail from nearby Port Canaveral, located approximately 50 miles away. In addition to Disney Cruise Line, cruise lines offering sailing itineraries from Port Canaveral include Carnival and Royal Caribbean. A variety of cruise itineraries are available, including 3-, 4-. 5- and 7-night cruises to destinations such as the Caribbean, Mexico and the Bahamas. All cruise lines offer transfers from the Orlando airport, but if you're sailing with friends and family, renting a car or minivan might be a cheaper option. Companies such as Avis have an office near Port Canaveral and provide a shuttle to the pier. Some hotels offer shuttles as well.

3. Sail from Tampa and Visit Walt Disney World. While vacationers often associate Port Canaveral with Orlando vacations, it's important to remember that the port of Tampa is relatively close to the Orlando theme parks as well. Located about 85 miles from Walt Disney World, Tampa's port can be easily reached in less than two hours by car. A wider variety of cruise lines sail from Tampa, including Carnival, Holland America, Norwegian Cruise Line and Royal Caribbean. Cruises from Tampa can sometimes be less expensive than those from Port Canaveral and airfares can be lower as well. Cruises departing from Tampa typically sail to the Caribbean or Mexico, and both short cruises and week-long itineraries are available.

4. Add Walt Disney World to a Miami or Ft. Lauderdale Cruise. Hundreds of cruises depart from Miami and Fort Lauderdale each year, making these two of the world's leading cruise ports. Driving between Orlando and either of these ports currently takes about 3 ½ hours. A wide variety of flights are available as well. In the near future, it will be possible to take a new intercity express train that will connect Miami, Ft. Lauderdale and Orlando. This new service, called Brightline, will allow vacationers to relax while easily traveling between Florida's most popular cruise departure cities and the magic of Orlando and Walt Disney World.

5. Choose a Cruise that Stops at Port Canaveral. If the flights to Florida and Orlando hotel stays are too expensive, don't give up on including Disney in your cruise vacation. It's still possible. Just choose a cruise that includes Port Canaveral as one of its port visits. These cruises leave from a variety of U.S. home ports including Baltimore, New York City, Bayonne, New Jersey and Galveston, Texas. Cruise lines offering stops in Port Canaveral as part of their 7- or 8-night itineraries include Carnival, Disney, Norwegian Cruise Line, and Royal Caribbean. Ships typically allot 10-12 hours for their visit to Port Canaveral, providing plenty of time to take a ship's shore excursion to Walt Disney World or rent a car and visit on your own. Check with each cruise line for more information on available Walt Disney World shore excursions and make plans in advance to avoid disappointment. Disney-related shore excursions tend to sell out fast.

When considering all these options, make sure to consider how much time you want to spend enjoying Disney's attractions. A one-day visit can be very rushed, so it's wise to budget a visit spanning several days. Remember, there's more to do at Walt Disney World than just visiting the theme parks. Disney destinations offer a wide variety of experiences and so many ways to make great memories together.






Related Articles
Editor's Picks Articles
Top Ten Articles
Previous Features
Site Map





Content copyright © 2022 by Nancy Schretter. All rights reserved.
This content was written by Nancy Schretter. If you wish to use this content in any manner, you need written permission. Contact Nancy Schretter for details.