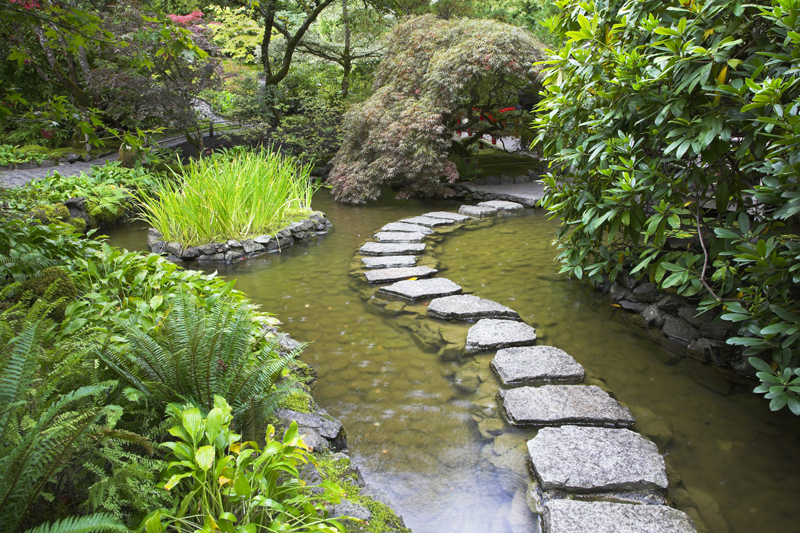 In some ways allergies and colds may feel similar. Last summer a friend was complaining about this cold she'd had for weeks. She said it was really bad when she first got up in the morning. As the day went on, she would start to feel better. In reality a cold only lasts for about a week to ten days at most. What she really has is allergies. She's not alone. Over 35 million Americans suffer from allergies.

If the allergies are bad enough to cause serious problems, you probably need to see a doctor. When I was tested, I learned I was allergic to all kinds of pollen as well as molds and mildew.

Rather than give up gardening, gardeners can learn to cope with allergies. For example, alter the time of day you're outdoors. This should go a long way to limiting your symptoms if you're allergic to pollen. Wait until later in the day to go out until the pollen count begins to fall.

I'm allergic to molds and mildew, and these are present in mulches and leaf piles. So mulches don't seem like such a great idea anymore. It's true they conserve soil moisture, but on the other hand molds thrive in damp mulch. To limit exposure to allergens, get rid of the mulch and see if that helps. Try to get someone else to rake the leaves and put them in the compost pile. As a general rule, stay away from compost piles if you can. Once the compost is completely decayed, it should be safe for you to work with and spread on your plants. But during the rotting process, it will be a haven for molds.

If you know you're allergic to pollen, be careful about the plants you choose. Be aware this won't completely solve your problem. Pollen from distant places can blow in the wind and still affect you. Which plants are most suitable for people with allergies? Wind pollinated species are the ones you definitely want to avoid planting. Examples would be oaks and most nut trees. Most of our flowering trees are insect-pollinated, which will not be a problem.

One of the old myths involves goldenrod, which is blamed for allergies. Goldenrod pollen is sticky, and couldn't possibly blow around and cause problems. On the other hand, the inconspicuous ragweed plants bloom at the same time as the goldenrod, so they are the real culprits. When choosing trees and shrubs, avoid buying male fruitless cultivars. These are notorious for shedding lots of pollen.

The following are some of the plants allergic gardeners should choose. For broadleaf evergreens, choose magnolias, hollies, and cherry laurel. Unfortunately pines can shed enough pollen to create problems for some allergic individuals. Of the deciduous trees, the flowering cherries, plums, pears, and crab apple are all very suitable. The dogwood, crape myrtle, and tulip poplar are also recommended.

Numerous ground covers are suitable for allergic gardeners. These include vinca, bishop's weed, ajuga, purple winter creeper, pachysandra, liriope, and ajuga. Among the broadleaf evergreen shrubs, Oregon grape holly, glossy abelia, aucuba, azaleas and rhododendrons as well as photinia and nandina are all very nice. Any number of deciduous shrubs is suitable, including roses, spirea, chaste tree, weigela, bayberry, hydrangea, rose-of-sharon, and barberry.

Gardeners should feel free to use all the garden art, statuary, ornamental stones, and similar items that they want in their gardens. This helps to compensate if they have to give up their favorite pollen-bearing plants.

Allergic gardeners should put their sufferings behind them, and embrace the joys allergy-free gardening can bring.



Editor's Picks Articles
Top Ten Articles
Previous Features
Site Map





Content copyright © 2023 by Connie Krochmal. All rights reserved.
This content was written by Connie Krochmal. If you wish to use this content in any manner, you need written permission. Contact Connie Krochmal for details.