Preparing For Your Caribbean Cruise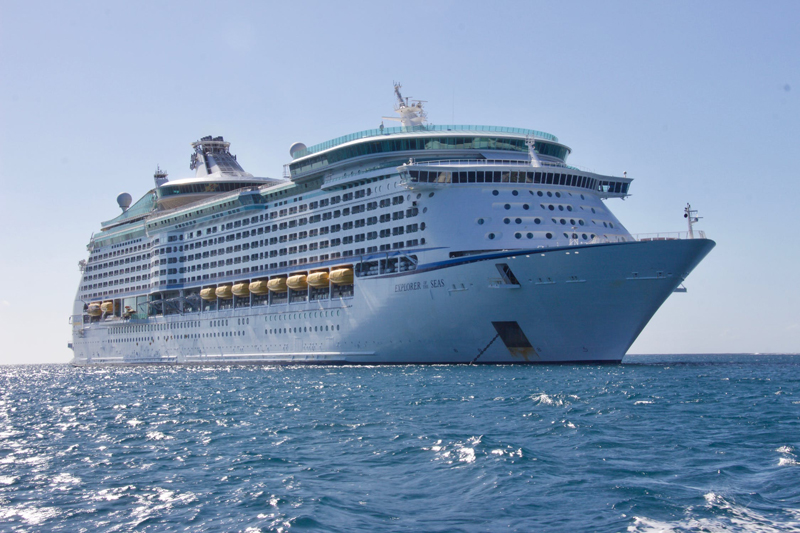 Vacationers often focus on making the air and sea arrangements for their Caribbean cruise, but put off thinking about the details until a night or two before they leave. This can make the days leading up to the cruise particularly stressful. That's no way to start your Caribbean dream cruise.

Here are ten tips to help your upcoming Caribbean cruise go smoothly:

1. Check your documentation. Don't wait until the last minute to check your documentation needs for your Caribbean and review your passport's expiration date. Even before making your Caribbean cruise booking, check to determine what documentation is required. If you need something you don't have, make sure you have the time to get it done. If time is of the essence, there are a number of passport expediting services that can help. If you're taking one of your children's friends on your Caribbean cruise without their parents, you may need additional documentation as well.

2. Purchase trip insurance. Consider purchasing trip insurance to protect your Caribbean vacation investment in case of an unforeseen transportation problem, family illness, or other issue. When buying your travel insurance, it's important to make sure that your flights are wrapped into the coverage. In addition, don't wait until bad weather surfaces to purchase your travel insurance. By then, it won't be covered. Make sure you understand what is covered by the trip insurance policy you're purchasing and read the fine print carefully.

3. Let your cruise line know about any dietary restrictions. Most cruise lines are superb at handling food allergies and dietary restrictions as long as are alerted in advance. Alert the cruise line about dietary issues immediately upon booking, follow their procedures, and then check back with them several months in advance to make sure everything is set.

4. Coordinate house and pet sitting arrangements. Home and pet sitters' calendars often fill up quickly, particularly during holiday seasons and the popular summer travel months. If you're planning on using these types of services, do your research and confirm arrangements well in advance of your cruise. Make sure to provide sitters with detailed instructions and contact information for the entire time you will be traveling.

5. Contact your cellular service provider. Before going on your Caribbean cruise, check will your cellular provider to find out what the voice and data charges will be in each of your port destinations and ascertain the costs involved in using the ship's onboard cellular service. Doing so can eliminate costly surprises on your bill when you return home. Before leaving home, research alternative methods of getting in touch, including Skype and mobile apps such as Viber.

6. Make specialty restaurant and shore excursion reservations. If specific tours or specialty dining experiences are important parts of your cruise experience, be sure to make your reservations in advance. Popular dining times and excursions book up quickly. Remember that onboard dining reservations and tours purchased through the cruise line can be cancelled with no charge as long as proper advance notice is given.

7. Try out your cameras and video equipment. Photographs and videos are important ways to capture memories and document your cruise vacation. Don't wait until the night before you leave to find out that your camera doesn't work. Put your equipment through a dry run at least a week before your trip. In addition, consider bringing along a back-up camera just in case something happens along the way.

8. Call your bank and credit card companies. Contact your bank and credit card companies to let them know that you'll be traveling, your dates of travel, and the destinations that you will be visiting. Banks and credit card companies monitor your charges and if anything out of the ordinary appears, such as your card number being used in international destinations, the company will refuse the charges and put a lock on your account. While you are on the phone, check with your bank or credit card companies to see if they impose any additional fees for using your cards internationally. If so, make a list of the charges for each card. This will help you to determine which ones to use.

9. Stop newspaper and mail deliveries. If no one will be at home while you're on your cruise, make sure to contact the postal service and newspaper circulation departments to stop deliveries while you're gone. Sometimes these deliveries happen, however, even if proper arrangements have been made. Have a neighbor double check to make sure that papers and mail aren't conspicuously left at your home while you're away.

10. Check the weather forecast. Vacationers often assume that the weather in the Caribbean will be warm and sunny throughout their trip. That's not always the case, however, particularly during the early winter, late summer and fall when islands may be cooler or have more rain than vacationers might expect. Check the forecasts for each island a few days in advance to see what the weather might be. Forecasts can sometimes be wrong since Caribbean weather can be quite changeable, but it's always good to be prepared.




Related Articles
Editor's Picks Articles
Top Ten Articles
Previous Features
Site Map





Content copyright © 2019 by Nancy Schretter. All rights reserved.
This content was written by Nancy Schretter. If you wish to use this content in any manner, you need written permission. Contact Nancy Schretter for details.